In the build up to his lightweight title fight this weekend at UFC 269, Dustin Poirier looked back at some of the biggest wins of his career.
The trilogy he had with Conor McGregor was of course discussed at length.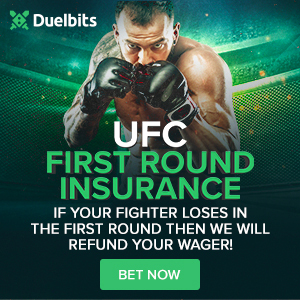 McGregor won their first fight via knockout way back at UFC 178 when both fighters were at featherweight. The two then locked horns in a lightweight bout at UFC 257. 'The Diamond' turned the tables this time and won via knockout in the second round.
The rubber match happened soon after the second fight, taking place at UFC 264. It looked like Poirier had picked up exactly where he had left off when McGregor suffered a broken leg at the end of the first round, ending the fight.
This week, he looked back on the biggest wins in his UFC career and believes McGregor's was on his way to a sound defeat and the broken leg cut that short. (H/T mmaweekly.com)
"If his leg wouldn't have broke, I would have broke his heart. The fight was bad for him. I was in full control," Poirier said. "I saw that look in his eyes of desperation that I saw in Abu Dhabi. I was going to knock him out. He wasn't going to fight five rounds with me."
There is also a great moment between him and Justin Gaethje in the video. Gaethje claims that after their fight in 2018, which Poirier won via knockout in the fourth round, that he was taking picture with fans and signing tons of autographs right after the fight, while Poirier was in the hospital for awhile after.
Poirier laughed and denied the claim made by Gaethje. He said that he went straight back to his AirBnb, had beer and threw a little party there.
The full video can be viewed below.
Do you agree with Dustin Poirier and his thoughts on what happened in his last fight with Conor McGregor?