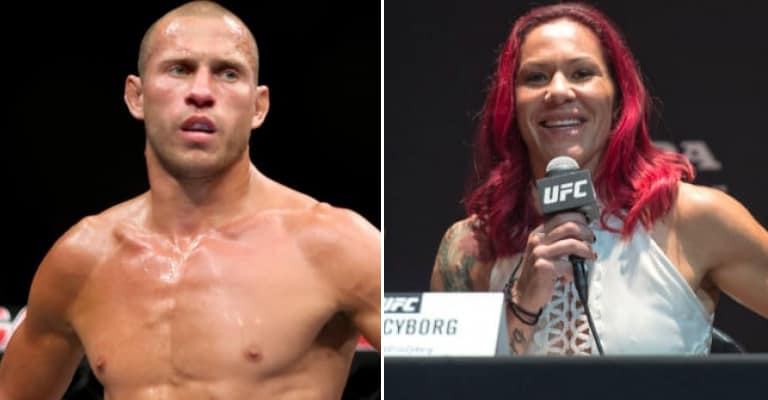 After UFC women's featherweight champion Cris Cyborg's hard-fought win over Holly Holm in the main event of UFC 219 last Saturday, the MMA world was thrust into controversy when a social media staff member and photographer at Holm's longtime gym JacksonWink MMA posted a seething series of gender-based insults towards Cyborg.
The photographer, whose name is Marc Aragon, has since had his credentials revoked by the promotion despite an apology Cyborg accepted. With the normally elite JacksonWink team on a downward slide in the cage as of late, the bad look was simply a mess the team didn't need at the time – or ever.
And apparently at least one fighter isn't happy about the bad publicity it lent the respected camp. On a three-fight losing streak himself, longtime JacksonWink face Donald Cerrone recently weighed in on the controversy on "UFC Unfiltered," claiming that Aragon simply should not have posted what he did as a representative of the gym:
"I know (Cyborg), but regardless of who it was – like if somebody wants to go say that, do it on your own time," Cerrone said. "You're not the (expletive) media person for one of the largest MMA schools in the country and then (expletive) start talking like a total (expletive) jackass, you know what I mean? That was my take off that."
There's no doubt that Aragon made the team look bad, and it was to the point where no amount of non-apologizing was going to make them look good in this spot even if Aragon and the team's Facebook claimed Cyborg called Holm a derogatory term after the fight herself, prompting the immature and hasty response.
As for 'Cowboy,' he'll look to get off his recent slide against surging welterweight Yancy Medeiros in the main event of February 18's UFC Fight Night 126.