Former UFC and WEC lightweight title contender Donald Cerrone made a smooth transition up to welterweight in Fenbruary, defeating fellow 'Cowboy' Alex Oliveira with a slick triangle choke. After a failed 155-pound title attempt against Rafael dos Anjos in December of last year, the nine-year UFC/WEC veteran decided he'd try his luck at 170 pounds. Now set to face Patrick Cote at this weekend's UFC Fight Night 89, Cerrone recently teased a potential move to middleweight in the future.
Cerrone's willingness to take short notice fights against anyone, anytime saw him compete 12 times in the UFC octagon between January 2013 and December 2015. Wins over Benson Henderson and Eddie Alvarez highlight 'Cowboy's' 16-4 promotional record.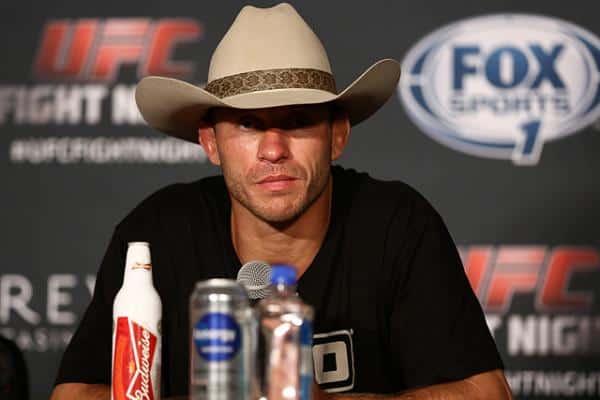 Talking during a live Facebook Q&A this week, Donald Cerrone addressed a number of interesting questions from fans, and also some 'keyboard warriors.' First up he made a prediction for the welterweight main event in Ottawa between Rory MacDonald and Stephen 'Wonderboy' Thompson:
"I think Wonderboy is going to win (the main event vs. MacDonald). I think he's going to take it, I really do, that's a fight I'd be interested in facing the winner of. I don't know if I'm going to stay at 170 or go back to 155, but I know I'm going to stay fighting, I love it, it's what I enjoy doing; kicking ass."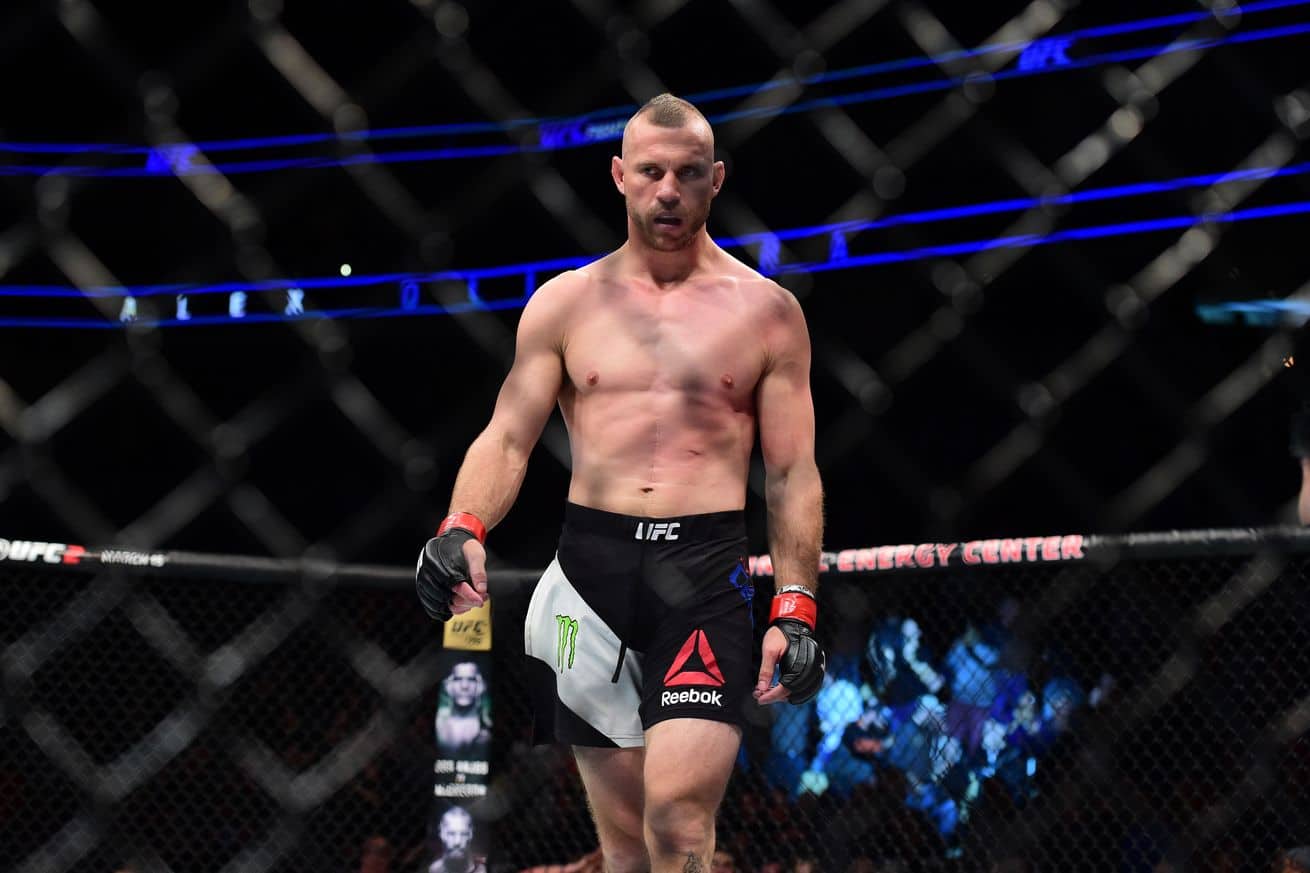 On Brock Lesnar vs. Mark Hunt at UFC 200 and GSP's return:
"If Mark (Hunt) gets a hold of him, I think he's going to put him to sleep. But if Brock (Lesnar) goes out there and wrestles him he's going to take it to the ground…I also think GSP is going to make a comeback, I hear there's works for him to come back at 185. Should be fun, I really like him."
Cerrone also got asked a number of questions about UFC featherweight champion Conor McGregor, which you can find on the next page.
Continue to page 2…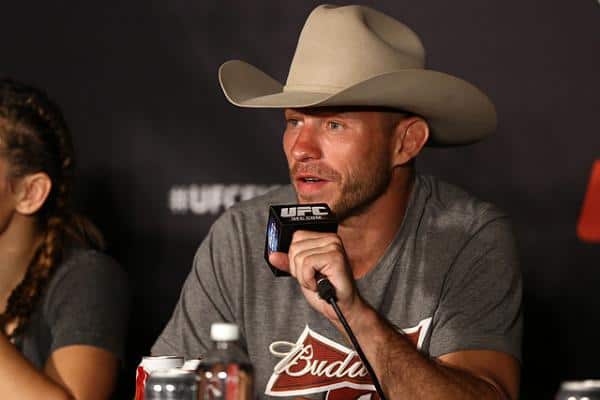 Donald Cerrone and current UFC featherweight champion Conor McGregor first became involved during the UFC Go Big press conference last year. The two shared some heated words during the presser, leading to an ongoing storyline. Even with all the beef he and 'The Notorious' have shared, 'Cowboy' maintains he has no hard feelings towards the Irishman or his home nation.
Cerrone also shoots down the myth of 'red panty night,' a slogan made famous by McGregor at the Go Big media day as he claimed to be the 'money fight' for the rest of the 'bums' in the UFC.
"I don't have anything against the Irish, I love the Irish, I don't have anything against Irish people. I actually don't hate McGregor, he's done a lot for the sport. You guys think that if I fight McGregor then I get more money. It doesn't work like that, my pay is my pay no matter who I fight. I signed on the dotted line so that doesn't matter. (Nate) Diaz got lucky because the other guy pulled out, and he said 'Hey I'll only fight for this amount of money,' but for me it's always the same."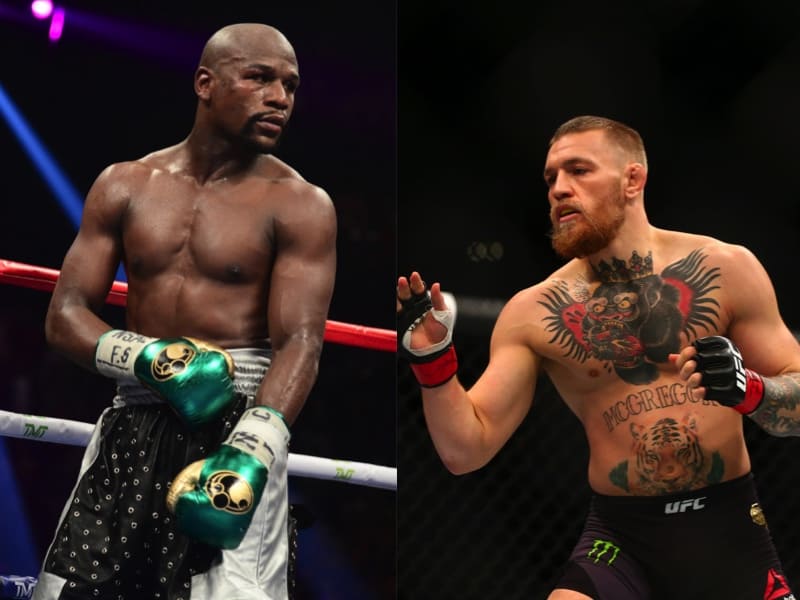 On McGregor vs. Mayweather and a quick message to the trolls:
"Mayweather would destroy him, that's so ignorant for that fight to even happen. He's the greatest boxer of all time, he makes professional boxers look dumb but that would be one hell of a pay day. Man I love these comments, it's amazing how strong you guys are behind your computers, I love it. Conor's gonna whip me? He can sure try."
Transcribed by yours truly, here's the full video segment recorded by BestofMMA on Youtube: