Last week former Bellator President and CEO Bjorn Rebney and five of the UFC's biggest stars in mixed martial arts (MMA) today, including No. 5-ranked welterweight Donald 'Cowboy' Cerrone, announced the formation of the Mixed Martial Arts Athletes Association (MMAAA), in effort to fight for better working conditions for fighters in the UFC.
The announcement comes at the horizon of 'Cowboy's' scheduled meeting with Matt Brown at this weekend's (Saturday December 10, 2016) UFC 206 pay-per-view (PPV) event from Toronto, as Cerrone is on an impressive three-fight finishing streak since making the jump up to 170 pounds.
During a recent media scrum after the open workouts at Massey Hall earlier today (Wednesday December 7, 2016), courtesy of MMA Fighting, Cerrone stated that he didn't know he was sitting on a board when he accepted the invitation from Georges St-Pierre and Tim Kennedy to be a part of the MMAAA:
"As far as the Association goes man, Georges [St-Pierre] and Tim [Kennedy] called me and asked me to be part of it," Cerrone said. "I didn't know I was sitting on a board. That kind of took me by surprise, sitting there like, oh wow. I spoke to Dana [White] today on the phone. He's coming to town, and we're going to go out to dinner and talk. There's a lot of things I think this sport needs, you know, retirement pension, health care, things I think we need."
Cerrone still plans to stand beside his MMAAA brethren and fight for better work accommodations from the UFC such as health care and retirement pension. Despite this, 'Cowboy' claims that he and the UFC's relationship is still a great one and that he is on good terms with UFC President Dana White who he revealed at one point paid for 'the best lawyers you can pay' and got him out of a 'bind' he found himself in:
"I wasn't sitting there saying, 'we're moving forward today, we're going on strike, we need more money," he said. "That wasn't coming out of mouth at all. There were a couple of people that were there that I don't plan on working with and being a part of, not mentioning any names. I was there mostly just, not saying I'm leading a board or I'm sitting on a board, but more voicing my opinion of what this sport needs.

"Moving forward, I'm still going to stand strong with those and say this is what I believe we need. I believe as a whole we need health care, we need some kind of pension for retirement. The UFC has been nothing but great to me. I can't complain, they give me what I want. And like Dana said, I called him and he helped me out. That's true, man. I was in a bind, he got the best lawyers you can pay, and saved my ass."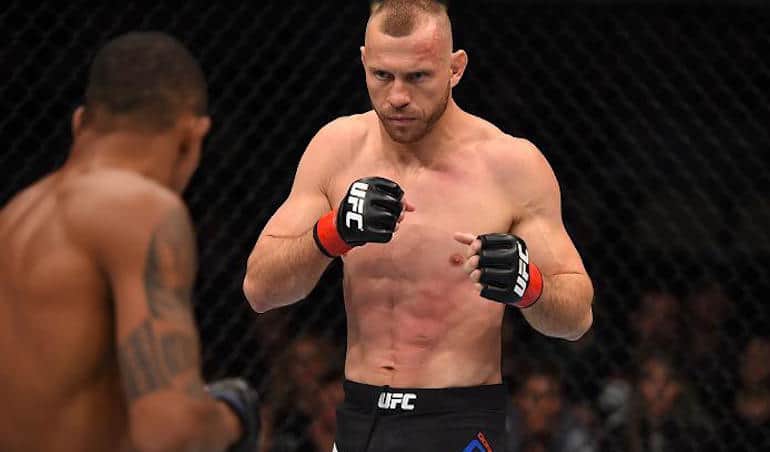 'Cowboy' says he has spoken to White since the announcement of the MMAAA was made public, and that the UFC President wishes he would have called him first instead of being 'back-handed in the face' by the announcement out of left field:
"He said, listen kid, you can do anything you want. We have a good relationship him and I, and he's right I probably should have called him and said, 'hey man, I'm going to do this,' instead of getting back-handed in the face."
For now Cerrone's focus will be set on Brown for their co-main event collision this weekend, which could have title implications if the dominoes fall down correctly, and will resume his fight alongside the MMAAA afterwards.
Cerrone and Brown will meet in the co-main event of UFC 206 live on pay-per-view (PPV), from the Air Canada Centre in Toronto, Ontario, Canada this Saturday (December 10, 2016).