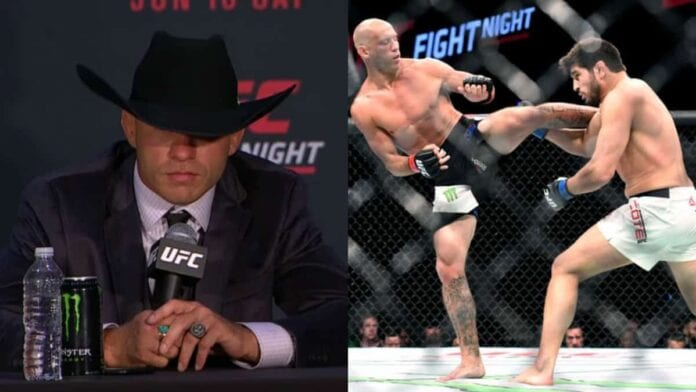 Perennial UFC lightweight contender and current rising welterweight Donald Cerrone returned with a record-breaking win at UFC Fight Night 89 in Ottawa. Taking on Patrick Cote in the co-main event of the exciting card from Canada last night (Saturday June 18, 2016) 'Cowboy' scored yet another fight night bonus, racking his total to promotional high of 17 from both WEC and the UFC. It's Cerrone's second straight $50K bonus after shining in his 170-pound debut against Alex Olveira in February.
With his career record now standing at 30-7, there are many options for Cerrone to consider next, but he sounds a little unhappy if his comments during the post fight presser last night were anything to go by.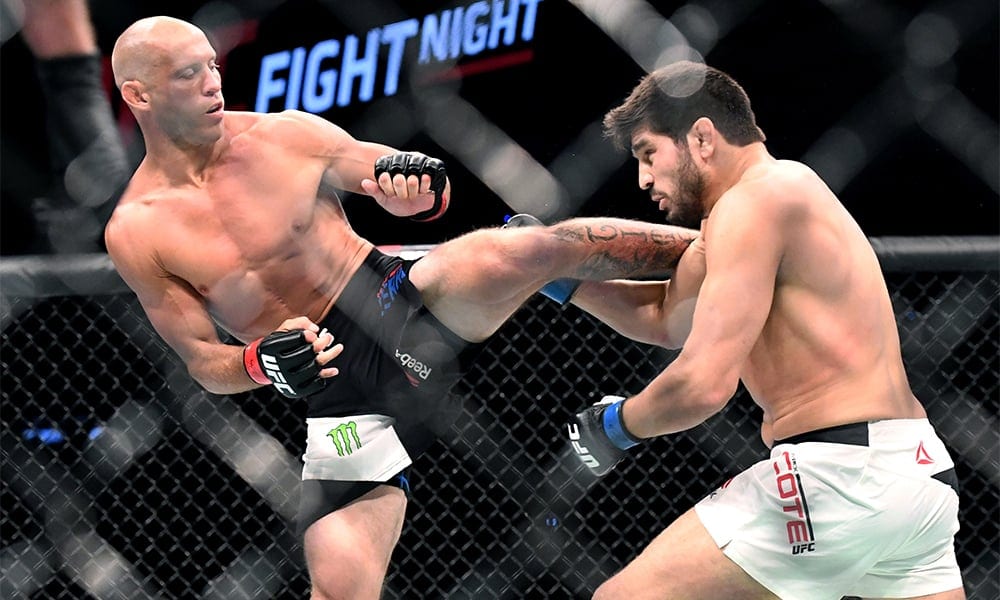 After 21 fights for the UC and 10 years as a professional mixed martial artist, Cerrone clearly feels he should be of greater monetary value the promotion. After taking out 'The Predator' (see the finish at the end of article) in front of the Canadian's home crowd, 'Cowboy' spoke during the PFPC to voice his displeasure in his wages. As quoted by MMAJunkie:
"(The bonuses) all sound nice – according to my pay I don't mean s*** to the UFC. But we'll see. (I'm) going to talk to Dana after this and figure that out."
Assuming Cerrone does get satisfaction from the meeting with UFC president Dana White, we could see a number of intriguing duels in either he lightweihgt, welterweight or potentially middleweight divisions. Although 'Cowboy' had previously teased a jump to 185 pounds, he indicated that a 155 or 170-pound bout is what's on the horizon for now: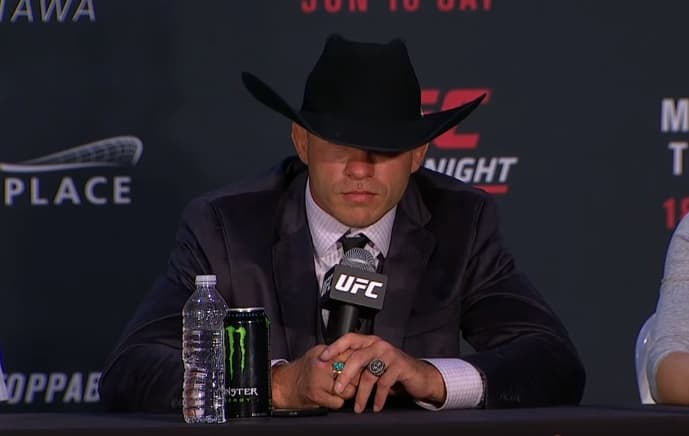 "I don't know. 155 or 170, either way," Cerrone said. "Whatever the fastest trip to the next fight is, whether it's 155 or 170, that's the route I'm going. I felt good. I probably was literally 176, 177 walking into this fight tonight. Either Diaz or Khabib at 155 or 170."
You can rest assured that the always active Cerrone will want action sooner rather than later, but will the promotion, potentially on the eve of changing ownership, be willing to increase his basic. This writer would hope so, and there are plenty of other fighters who are also more than deserving, but will the UFC cough up the cash to keep Cerrone on the books?