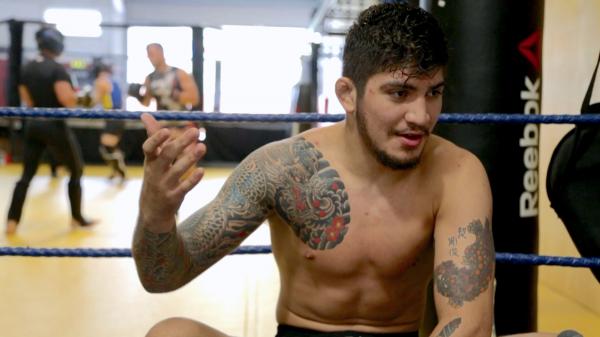 Rising welterweight competitor Ben Askren may have his sights fixed on Nate Diaz today, but it's still time Dillon Danis claps back at 'Funky' in their ongoing beef.
Yesterday, Danis claimed he would pay $1 million to fight Askren in his first interview since the controversial UFC 229 post-fight brawl. That lead to Askren responding with a series of tweets and '#BoomRoasted' videos on social media that had the MMA world ablaze.
Today, Danis has his own response in similar style, as he made fun of 'Funky's appearance' online this morning:
This afternoon, Danis also called out Askren for claiming that he had teammate Tyron Woodley ready for his one-sided loss to Kamaru Usman at UFC 235:
Ouch. It's a brutal dig in that Askren did claim he was a better version of Usman. Clearly he was not, or his efforts did not work, as 'The Chosen One was dominated over five rounds in one of the more one-sided UFC title fights we've seen that didn't end in a knockout or tapout.
Danis has quickly made a name for himself in the fight game. Most of it is for his over-the-top trash talking, however. He has only one professional fight on his record, a submission win in his Bellator debut last April. He's currently suspended for his involvement in the UFC 229 post-fight brawl but is eligible to return soon in May.
As for Askren, he's coming off a questionable win over Robbie Lawler at UFC 235. The undefeated former ONE champion is currently campaigning to fight the winner of the Darren Till vs. Jorge Masvidal at this weekend's UFC London.
If you enjoyed this story, please share it on social media!