Ronda Rousey's boxing has become a point of much debate over the last 12 months. Ever since her devastating loss to Holly Holm at UFC 193, fans and media have discussed both the possibility of changing camps, and the impact of training with Edmond Tarverdyan. Rousey's own mother accused coach Edmond of being a 'fraud' right before her loss to Holm. Dr. Ann Maria De Mars actually predicted 'Rowdy's' fight with Holm near-perfectly, claiming her training with 'scumbag' Tarverdyan would lead to false confidence and a big failure.
After receiving a brutal knockout last November, it was unclear as to whether Rousey would come back. During her year away from fighting, Rousey has still been working on her stand up. Sparring Olympic boxer Mikaela Mayer for her upcoming return against Amanda Nunes, 'Rowdy' clearly wants to develop her striking.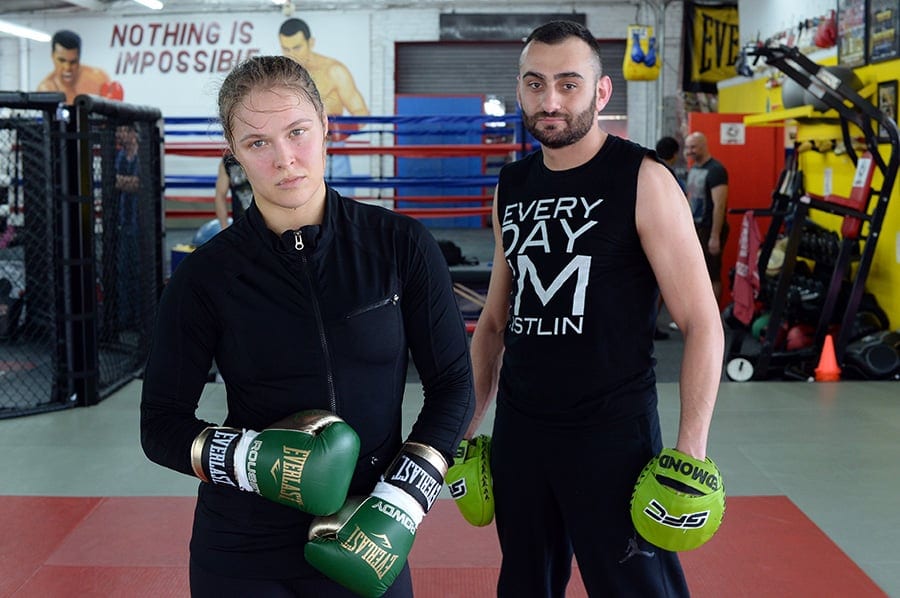 Was It Coach Edmond?
Pictured above is the contrasting character coach Edmond Tarverdyan, the man who famously told 'Rowdy' she won the first round against Holly Holm. One boxing trainer who certainly knows how to tune UFC fighters hands is Ricky Perez, boxing coach to the Diaz brothers Nick and Nate. Speaking with BJPenn.com Radio, as quoted by BloodyElbow.com, Perez reveals he actually worked with Rousey before. He says that during their time together, Rousey claimed she'd never experienced boxing training like that before:
"You know to be honest with you, I don't know how she is being trained over there [at Glendale Fighting Club]. I know I trained her for a couple fights before and she did really good," Perez recalled. "I mean I trained her really hard, she loved it. She said she never had anybody train her like I did. You know, I don't know what they do over there so I can't give an answer on how it's gonna come out."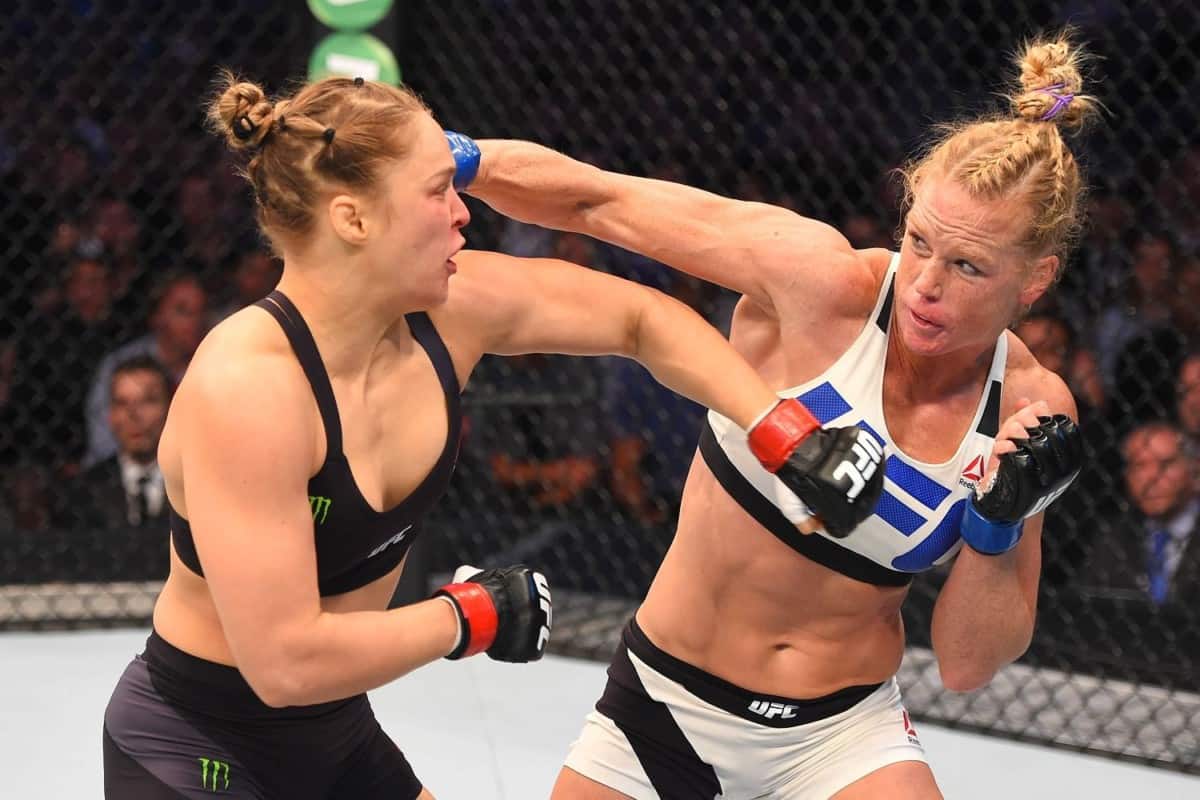 Perez's Advice
With a huge comeback fight against Amanda Nunes looming at UFC 207, Perez gives his opinion on how Rousey should approach the fight:

"When she fought Holly, she came out the wrong way," he continued. "She came out forward, throwing and swinging and not paying attention, not trying to take her down real hard. She just didn't set anything up. I don't know what happened. I don't know, maybe the training camp was good and she starts thinking. Like when I said, when a fighter gets in there, sometimes they change their mind. Once they get in there they think, 'OK, I can do this.' I don't know."

"I would definitely tell her don't make the mistake that you did last time. Go out there forward and just focus on one thing. Be sharp, make her miss, move around, you know cause Nunes is gonna be a striker. Ronda has to focus on throwing good strikes but yet trying to shoot on her at the same time. It's all about timing."
Recent training footage of Rousey would suggest she's ironed out quite a few kinks in her striking game:

OK, so not to the standard of a world-class boxer, but consider this; Here's a compilation of how Ronda Rousey's boxing looked as recently as UFC 190 last year: