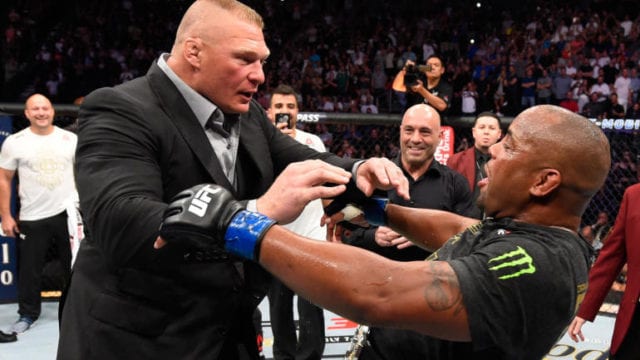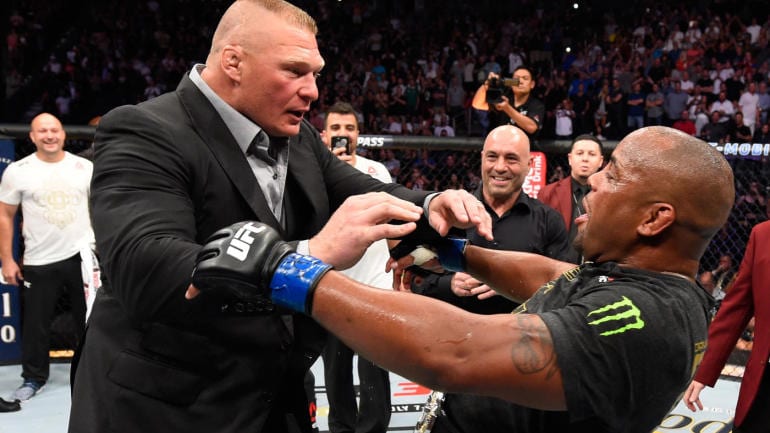 Daniel Cormier is still eying a fight with former UFC heavyweight champion Brock Lesnar.
The UFC heavyweight champion was able to successfully retain his title over Derrick Lewis at UFC 230. This fight served as the main event of the PPV at Madison Square Garden in New York City. It turns out that the reason DC hasn't fought since then is due to a back injury.
Lesnar is rumored to be returning to the UFC to take on Cormier, but that has yet to happen due to him focusing on his WWE career. That may not stop DC from entering the world of pro wrestling to speed up the process of this fight happening.
While doing a recent interview with ESPN, Cormier teased making an appearance at WrestleMania 35 next month. Lesnar is slated to defend the WWE universal title against Seth Rollins at this show. For DC, he thinks possibly costing Lesnar the title might make him get back into the Octagon to fight him.
"I don't have a fight exactly scheduled yet but I got my eyes on Brock Lesnar," Cormier stated. "I may go to the WWE's WrestleMania and I may go cost him his title over there so he can hurry up and get to the UFC so I can beat him here."
If you enjoyed this story, please share it on social media!