Daniel Cormier responds to the latest comments made by Derrick Lewis just days before they meet inside of the Octagon.
'DC' will make his first UFC heavyweight title defense against the hard-hitting heavyweight. This bout will serve as the headliner of the UFC 230 pay-per-view event.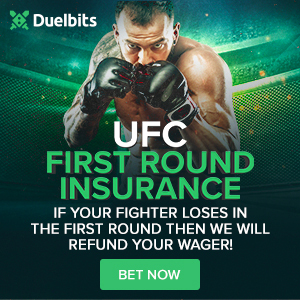 Lewis stated on Wednesday that he thinks the only reason he got this fight is out of fear. That fear is Cormier being scared to face Jon Jones a third time. Cormier made it known that Lewis is known for saying outlandish things.
What's more, he claims the UFC never offered him a fight against Jones.
"I was never offered the fight against Jon Jones," Daniel told reporters, including following his UFC 230 open workout (via MMA Junkie). "Nobody told me to fight Jon Jones. I think Derrick has said it, himself, openly that some of the things (he says) you take with a grain of salt, some of the things you believe what he's saying. He's just bull(expletive) on that one."
Cormier Is Prepared
Despite all of this, it hasn't got him off his focus and goal. He understands what Lewis brings to the table when fighting him under the bright lights.
"In learning about Derrick Lewis, it didn't make me think, 'This is going to be an easier fight,'" Cormier said. "It's going to be tougher than the general public may believe. It made me understand him knocking out Alexander Volkov (at UFC 229) wasn't the exception."
Cormier is well aware of the challenge that he's facing and knows what kind of difficulties he must overcome to be victorious.
"It was his expectation because he has fought from the very pits of hell, and he scraped his way back up to who he is today."
The UFC champ is determined to prove to Lewis that there are levels to the MMA game he's never even seen yet.
"I'm going to try to rip Derrick Lewis apart," Cormier said. "There are levels to this fight game. I've said that before. I've competed at a level above most people for a long time."