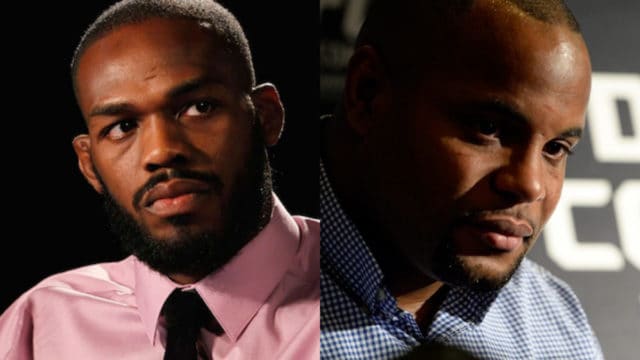 With UFC 200 just over one week away now, the rivalry between UFC light-heavyweight champion Daniel Cormier and interim boss Jon Jones has begun picking up steam again. After their UFC 182 fight in January 2015, Jones took the decision win but soon lost the title to himself, getting stripped and temporarily exiled for a dramatic New Mexico hit-and-run scandal. Suddenly 'Bones' found himself on the fringes of the sport, while 'DC' captured the vacant strap in Jones' absence.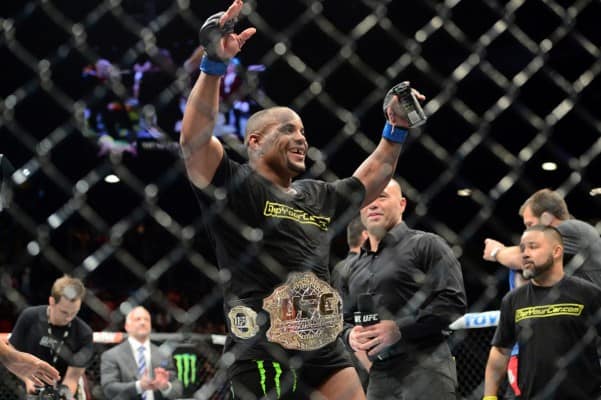 Once Jones was reinstated, a UFC 197 rematch was set but fell apart when Cormier was injured. The ex-champion would instead defeat Ovince St-Preux for the interim title, thus leading to the UFC 200 main event of 'DC' vs. 'Bones' 2. We've seen a very different lead up to their second fight, with far less of a feud than the first time around, but that's not to say they still aren't very bitter towards each other. Finally, just one week out, their resentment boiled over during last night's UFC 200 media call.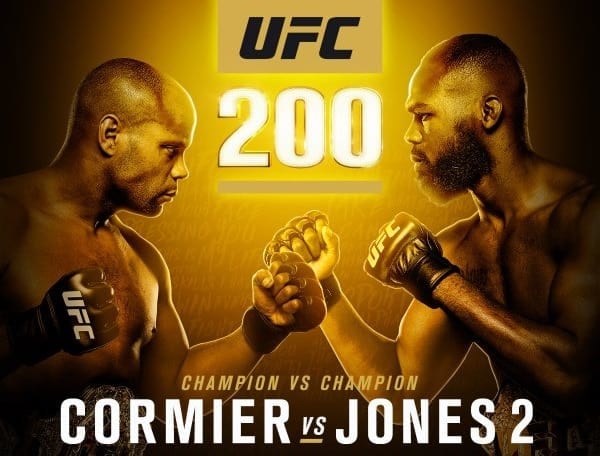 Ever since Jones' less than stellar showing against 'OSP' at UC 197, Cormier has blasted Jones as a 'bum,' claiming his best years are behind him and they were likely fuelled by his addiction to Marijuana, among other things. When the two were faced with questions about the upcoming July 9 do-over, things got very heated indeed. AS transcribed by yours truly:
Cormier
"He'll always be tough, but nothing's free. The Jon Jones we saw at UFC 197 is the new Jon Jones. That's who he is now, all the partying, you have to pay for that, and that's who will show up on July 9. He spent too much time partying and burning the candle at both ends and now that's who he is. He's not the guy he was before. He may be only 28, but he's been on this earth far longer with all the outlandish living and partying he's done."
Jones
"Where do you come up with this craziness? I beat you the first time, why was your candle out then?"
Cormier
"It's the truth, you have been burning the candle at both ends for a long time, now it's at the middle and you are burning out. Hey you beat me the first time, my candle wasn't out, I'm 37 son, I've lived my life. I haven't burnt the candle at both ends to become a middle aged man at just 28 years old. That's you today, you're the slow guy at UFC 197 who looked like garbage. GARBAGE!"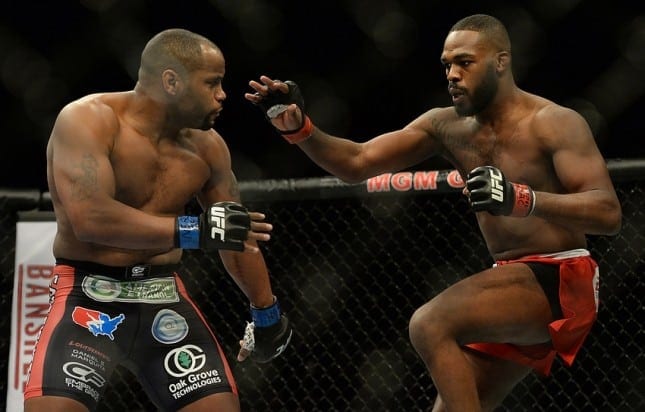 Jones
"I'm planning on just going out there and having a great fight,  realise that the Ovince fight was the fight to finish someone. I haven't got a finish in a while, but I've still dominated everyone I've fought, so I'm just excited to go out there and do it again."
Cormier
"I feel a lot different than the first time around, obviously he did a great job in winning the fight, but there was a lot that happened before the fight. I let all that drama consume me, I wanted to fight him in the hotel, at the press conference, but now I know to get the job done on July 9 I have to be focused. I feel at ease, at peace, I'm so confident man. I felt like I was carrying some responsibility in the first fight, to make Jon pay for his crimes against society. I just couldn't understand how he was willing to throw everything away. I'm an adult, I learn from my mistakes, Jon doesn't. I'm gonna win for Daniel Cormier, my family and AKA."
Jones
"That's why you lost the first time? Because you were carrying the weight of the world? Because of my troubles after I fight? My DWI, is that what you are talking about? Oh that's part of why you lost, OK, alright. You can't handle the role of being a champion? OK. Your answer makes no sense. So now you're fighting me out of love."
Brock Lesnar (laughs)
"You're gonna tell him you don't love him? C'mon man."
Jones
"This is my 18th fight in the UFC, I've had one bad fight out of 18, my career is not luck. Against Daniel Cormier I was doing the things I needed to do to win that fight. What did Ovince do? He didn't bring the heat, he didn't do anything. He didn't force me to fight so I coasted. I'm really excited to show my levels, I think a bad fighter can make me not look good. I think that's what happened."
Cormier
"Finally, you say he wasn't a good fighter so you fought bad. Great job Jon, the warrior's code of respect Jon, great job buddy."
If you enjoyed this story, please share it on social media!