Dana White's Power Slap League appears to be delayed. Reportedly, Power Slap League has been removed from TBS's scheduled programming and official website, but it has been delayed a week to January 18.
The news comes shortly after a video was made public of UFC president Dana White slapping his wife, Anne, on New Year's Eve.
Power Slap League was set to premiere on January 11. An image on Twitter is floating around showing the expected schedule for TBS's upcoming planned programming: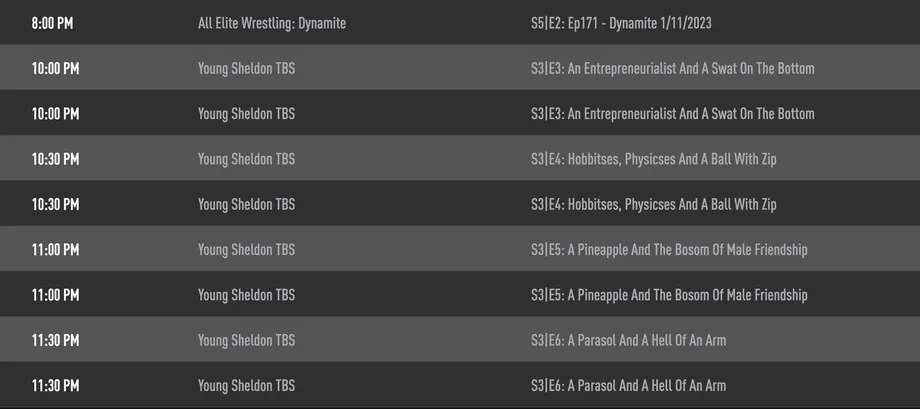 Conflicting reports on canceling Dana White's Power Slap League
On Twitter, journalists are struggling to put together what is happening behind the scenes at TBS. No official word from Dana White or Warner Media has been released. The story began with a report from MMA journalist Damon Martin who shared:
"Dana White's Power Slap League has been removed from the TBS programming schedule ahead of its expected launch on Jan. 11. The Power Slap page was also removed from the TBS website Warner Media has not responded to multiple messages asking for comment."
A few hours later, Martin updated the story to say that the promotional premiere has simply been pushed back. He posted:
"UFC now saying Power Slap League will still air on TBS — the debut is being pushed to Jan. 18. Warner Media still silent on the whole situation. No comment from them and Power Slap hasn't appeared on the programming schedule just yet."
Journalist Jeremy Botter came out with an opposing view rumored to have come from a TBS insider. He shared:
"A Warner Media source tells me Dana White's Power Slap series is no longer listed on any internal programming schedules and all ad spots have been dropped. The death of the deal, I'm told, is basically just paperwork at this point."
Dana White's Power Slap League received a poor reception from the media and fans when it was announced. Since then, fans have not warmed to the promotion. With controversial news of Dana Slapping his spouse, it would make sense that TBS is looking critically at the product.
To confirm, Dana White's Power Slap League is reportedly set to debut on January 18 on TBS.