Dana White teams up with actor Adam Sandler for new scripted series based on working in UFC offices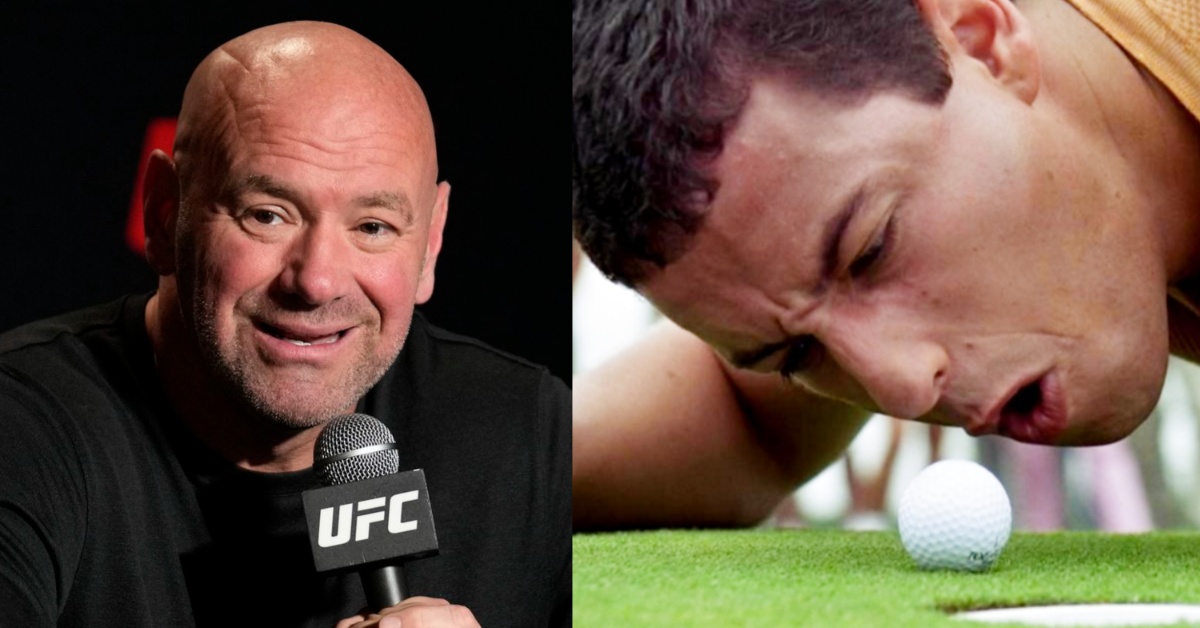 The UFC is teaming up with comedy icon Adam Sandler for a new series that will focus on what it's like to work for the global mixed martial arts enterprise.
With the massive success of Conor McGregor's Netflix documentary McGregor Forever, it's no surprise that the UFC would be looking for opportunities to expand their business, and revenue, in the entertainment market. Appearing on The Pat McAfee Show, Dana White revealed that the promotion is currently working with Roku to produce a documentary that he expects to debut later this year.
"It's not easy to just whip out a documentary and do it," White explained. "But we're doing a deal right now with Roku where we're filming a documentary behind the scenes of the UFC, that will come out later this year. [It's about] the whole business. You guys will see all the behind-the-scenes."
White also confirmed that the promotion is teaming up with Saturday Night Live alumnus Adam Sandler to develop a scripted series based on working inside the UFC offices.
"We're working on that [documentary], we're also working on a show right now with Adam Sandler that's a comedy about working in the offices of the UFC," White said.
This Won't Be the First Time Adam Sandler Has Worked with the UFC
It certainly wouldn't be the first time that Sandler's production company, Happy Madison, has dipped its toe into the world of MMA. In 2012, Sandler produced Here Comes the Boom starring Kevin James. The film centered around a high school teacher who kickstarts a career in MMA in order to save his school's music department from being shut down. The film heavily featured the UFC. Combat sports legend Bas Rutten also had a prominent role in the film with long-time commentator Joe Rogan making an appearance.
Adam Sandler is also represented by William Morris Endeavor, the company that owns the UFC.