Dana White Vouches For Nick Diaz Not To Return To UFC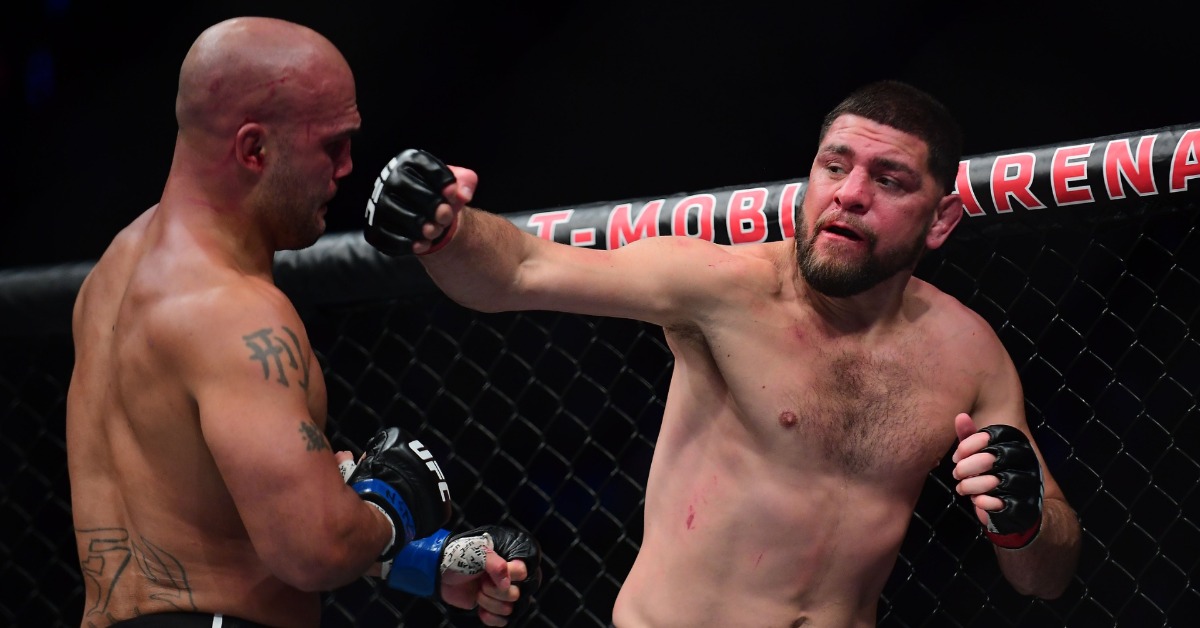 UFC fans are already wondering when Nick Diaz will return to the octagon, but UFC president Dana White remains conflicted on having the fan-favorite return to fight again.
Diaz made his triumphant return to the cage earlier this year at UFC 266, losing via TKO to Robbie Lawler. It was a solid fight for as long as it lasted but was clear in most eyes that Diaz wasn't the same athlete after the long layoff.
White and Diaz have always had a bit of a topsy-turvy relationship, stemming back to Diaz's missed press conferences during his welterweight title contention. During a recent interview with ESPN, White made it clear that Diaz is fighting for the wrong reasons and doesn't want him to compete again.
"Regardless of how good he looked or what he did after such a huge layoff, I don't think Nick should fight," White said. "It's not that I was in favor of it. He's a grown man and can do whatever he wants to do. I just don't think that Nick does it because he loves it. I think Nick does it because he has to do it. I don't know, man. People always ask me, 'What's the key to success?' It's all about being happy and doing what you love."
Nick Diaz Returned After Lengthy Suspensions
Diaz has always seemed to have a love-hate relationship with fighting. Leading up to his fight with Lawler, he spoke with ESPN's Brett Okamoto about his motivations for returning and seemed indifferent about the process.
After his loss to Anderson Silva at UFC 183 that was later overturned to a no-contest, Diaz served multi-year suspensions from NSAC and USADA for drug use. He was also handed a USADA sanction for failing to report his whereabouts for a routine drug test.
Do you think Nick Diaz will fight again?