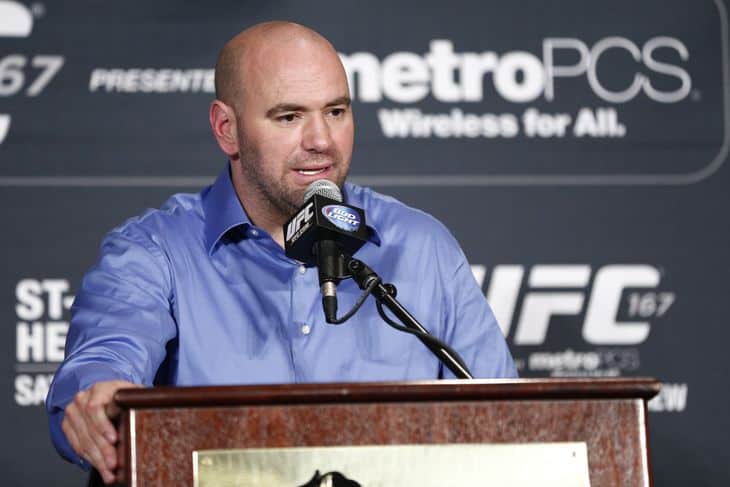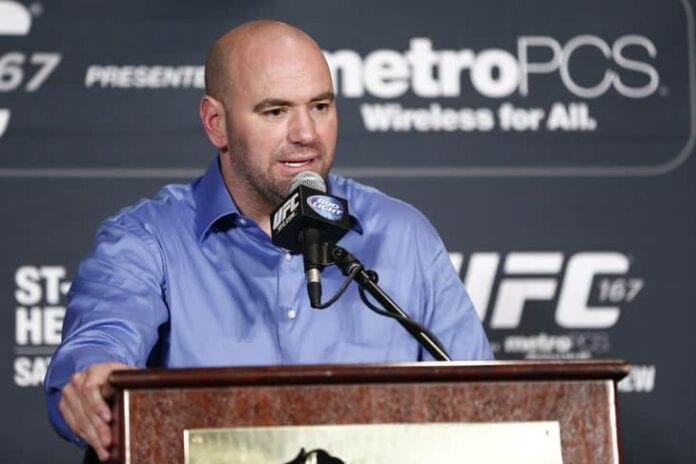 Taking place perhaps a few years too late in an era short on true boxing "super fights" tomorrow night's anticipated Floyd Mayweather vs. Manny Pacquiao match-up has been billed as the "fight of the century" by many fans and members of the media, but there's at least one man who doesn't necessarily agree with that assessment.
UFC President Dana White met up with the Latin American media (via MMA Fighting) to discuss his view of the fight, noting that huge fights of this magnitude used to take place on a routine basis not all that long ago:
"Fight of the century? I mean, seriously? Is this the fight of the century? This is a fight that people wanted to see for a long time, and boxing doesn't do a lot of these. They used to. If you think back to the day when… Imagine if (Mike) Tyson was fighting Lennox Lewis right now. If this was a Tyson Lennox Lewis fight. This fight would be massive. These fights used to happen all the time. But now you don't see this kind of fights in boxing anymore. I believe if this fight happened in their prime six years ago, it would be this big too."
White seems to believe that the difference between today's current boxing climate and MMA is that the UFC consistently wants to put on the fights that fans want to see:
"The difference in MMA is that we always do the fights, the big fights that guys wanna see. Right now, our fight like that is Conor McGregor and Jose Aldo. You saw the reception with the world tour that we did. We did seven million dollars… You're talking about featherweight that did seven million dollars for gate, which will be the biggest gate that we've ever done in the United States."
While it's no doubt true that the UFC does routinely book the fights that fans want to see, it seems like those bouts have fallen apart much, much more than they've actually come to fruition over the past two years. That's resulted in a sharp drop in profits for the UFC, something that is certainly not expected for this weekend's massive Mayweather vs. Pacquiao event.
But while the bout is expected to earn a king's ransom on pay-per-view (PPV), White thinks that's not necessarily the case in terms of live attendance in Las Vegas. With tickets still readily available and once-exorbitant hotel room prices dropping, White said that while he expects a good show, the bout isn't exactly what it's being built up as:
"Listen, it's definitely a massive fight. Everybody is talking about how this thing sold out," he continued. "This thing isn't sold out. There's still a lot of tickets left for this thing in secondary market. The boxing guys are so greedy… Here we go again, man. Room rates are dropping all over the place for the city right now, they are dropping room rates and tickets haven't been sold. It's not what it appears to be, but it will be massive on pay-per-view, and I think it's going to be a good fight."