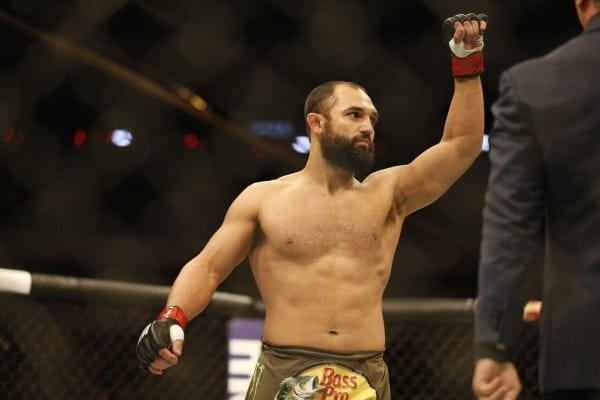 When the co-main event of tomorrow's (Sat., October 3, 2015) UFC 192 was scrapped earlier today after Johny Hendricks was taken to the hospital with a blocked intestine and a kidney stone, the future of the former welterweight champion at the weight class was put in serious question.
But apparently Dana White has ended the speculation rather promptly, as Yahoo's Kevin Iole tweeted that he spoke with White and he now considers Hendricks a middleweight after it was confirmed he weighed 20-25 pounds over the limit earlier this week:
Also, @danawhite said he considers @JohnyHendricks a middleweight as of now. @MarcRatnerUFC confirmed JH was 20-25 pounds over on Tuesday

— Kevin Iole (@KevinI) October 2, 2015
"Bigg Rigg" has had a long struggle with making the welterweight limit of 170 pounds, formerly enlisting Mike Dolce to help him with his massively draining cut, which he reportedly begins weighing as high as 215 pounds.
Now the UFC has put an end to that for the time being, however, and Hendricks will assuredly have a tougher time with the much bigger and stronger opposition at middleweight. He also doesn't have the biggest reach at only 69'', so that could be another problem for "Bigg Rigg" as he makes the transition.
Regardless, it's clear his body can't handle the cut down to 170 anymore and his health is at risk, making a move to middleweight the only logical choice. Who would you like to see him fight at 185?
If you enjoyed this story, please share it on social media!