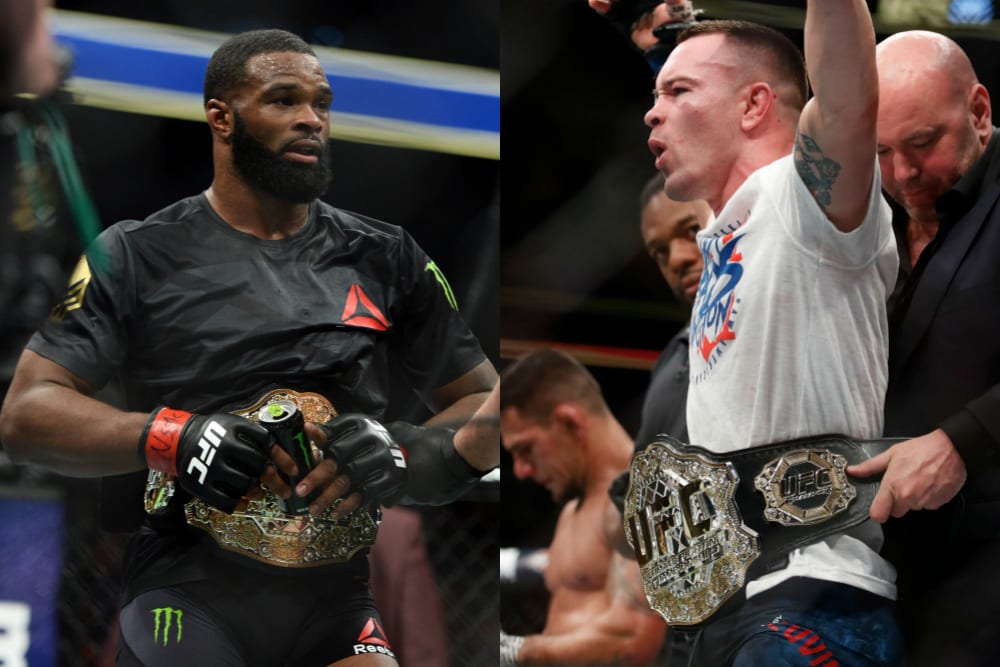 Dana White fires shots at current UFC welterweight champion Tyron Woodley and former interim champ Colby Covington. It's been well documented that the UFC President is not a fan of Woodley and made that clear since he became the champ.
Whether it's due to his personality or style of fighting, White and Woodley has been butting heads for quite some time now. This fight has been delayed to the first quarter of 2019 after Woodley underwent surgery for a hand injury.
At one point, there was the belief that it could take place at UFC 233 in January. With the promotion needing a main event for this show, the UFC is running out of options. As a result, White made it known in an interview with TSN that he's becoming even more frustrated with Woodley.

"Tell me when Woodley does want to fight. This is always an issue with Woodley," White said (H/T to MMANews). "We're going to move on. That division is stacked. We've got a lot of good talent and whether Woodley fights or doesn't, we'll end up making a fight with some of the best guys in that division."
Regarding Covington, White isn't giving Covington a pass as he wants to see what Colby is made of. To him, it's whether he wants to be a world champion or just a contender.
"That's up to him. I could care less what his reservations are," White said about Covington. "You either want to be a world champion or you don't. If you get the opportunity in this business, you need to take it immediately. He had the opportunity to fight Woodley, he should have took it, he didn't. We'll see if he steps up and takes another opportunity."