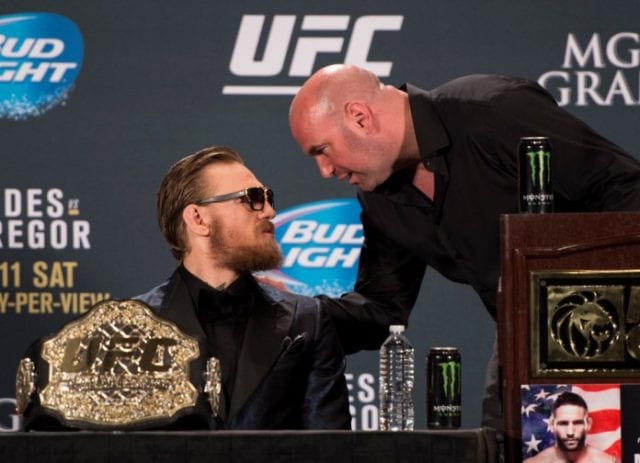 Dana White doesn't buy that Conor McGregor has officially retired from mixed martial arts (MMA).
The UFC boss spoke to 8 Las Vegas recently and was asked about McGregor's apparent retirement. When asked if he believes the Irishman is officially done fighting, White confirmed he doesn't buy the retirement (via MMA Mania):
"No," White said. "I think there's some things that Conor wants. I think that Conor wants to get together, face-to-face, he and I, and we probably will in the next couple of weeks to get this thing figured out.
"He's stuck on this thing where he wants a piece of the ownership. I think there's other ways we can make him happy."

McGregor is currently dealing with sexual assault allegations out of his native Ireland that also might impact his ability to return to fighting. Furthermore, McGregor is seeking ownership stake in the company if the UFC wants him to take a fight in the co-main event of a pay-per-view (PPV).
While that doesn't seem like it's going to happen, fights against the likes of Nate Diaz, Donald Cerrone, or Anthony Pettis seem more possible. It will be interesting to see how things play out for MMA's biggest star of all time.
The 30-year-old certainly has plenty of fights left in him, but with over $100 million in the bank, a thriving whiskey business, and sponsorships, "The Notorious" doesn't have to work another day in his life should he decide not to.
If you enjoyed this story, please share it on social media!