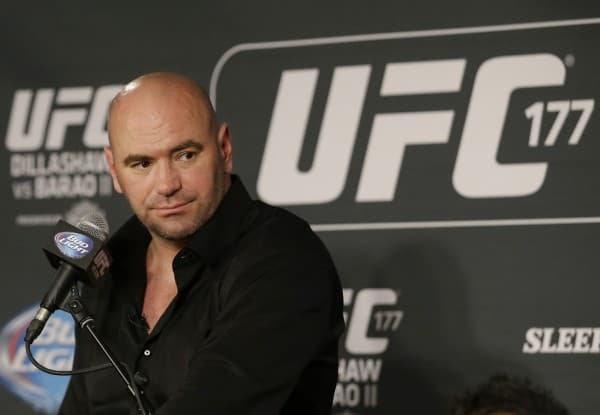 The bad blood between the UFC and former light heavyweight champion Tito Ortiz is well known. From their contract dispute back in the mid-2000s to Ortiz claiming that he was retiring, but then went and signed with the UFC's rival, Bellator MMA.
Ortiz is also the manager for Invicta women's featherweight champion Cris "Cyborg" Justino. According to Ortiz, the UFC offered his client (Cyborg) a contract to fight Ronda Rousey at an event planned for AT&T Stadium in Dallas in December.
"I've heard from Cris, actually… that they offered the (Rousey) fight to Cris. I know her management said yes. I've told her, 'Let's do it.' So, I guess, the ball is all in Ronda's corner," Ortiz told Ron Kruck and Bas Rutten on Inside MMA Friday night. "Ronda wants to do it. Dana said if Cris comes down to 135, he'll make the fight happen. Let's see if Ronda accepts the fight."
For years now we have heard about the possibility of UFC president Dana White finally booking this highly anticipated fight between the two, but it never took place as Rousey won't go up in weight and Justino previously stated that she wouldn't drop down weight.
Twenty-four hours later, UFC president Dana White told Yahoo! Sports that Ortiz's saying that the promotion offer Cyborg a contract to fight Rousey is complete BS.
"That was a complete lie," White said. "It's 100 percent a lie. First of all, the UFC doesn't even talk to Tito Ortiz, so let's start there. But we haven't offered any fight to [Justino]. Tito Ortiz is just making this [expletive] up. In no way, shape or form did we offer her a fight against Ronda at Cowboys Stadium. Completely untrue."
In the past, Dana White claims that Justino would have to fight at least once in the bantamweight division before she would be able to fight Rousey.
Cyborg has since responded:
I'm not lying nor is Tito- UFC called my manager last Sunday to see if I would fight Ronda at 135 on December 5 at… http://t.co/pF2VJdRuEU

— Cris Cyborg (@criscyborg) August 8, 2015
@criscyborg I'm ready – make the fight the fans want not the fight you and Honda want — Cris Cyborg (@criscyborg) August 8, 2015
Either way, Rousey's next fight will be against Miesha Tate, but that fight has not been given an a date yet.