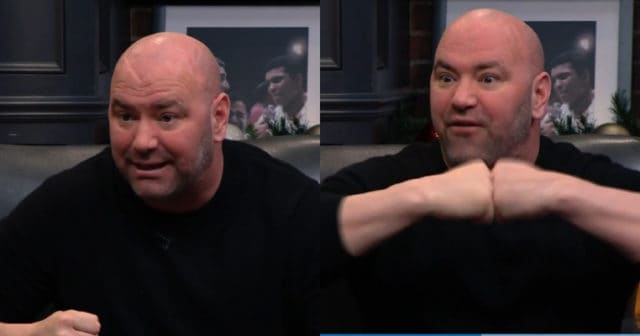 Dana White unloads both barrels in his latest rant…
Since the formation of the MMAAA, its fair to say things have been a mess. The two arguably most well-known athletes, GSP and Donald Cerrone, now kinda rekindled their relationship with the UFC. Another athlete involved, Tim Kennedy, then voiced his stance against former Bellator CEO Bjorn Rebney's involvement. All this in the space of just one week! Looking like the MMAAA might be in for an uphill battle? Very much so, and UFC president Dana White is sinking his teeth in to the matter.
Last week White claimed Bjorn Rebney is the 'biggest scumbag' in sports today. Responding to these comments, Rebney made a rather bold statement about UFC fighter pay. Taking to his Twitter feed, the former Bellator boss 'shamed' the UFC by saying they only pay fighters 8% of their gross revenue. These comments, as well as Rebney's alleged shady past in MMA and boxing, have led to a furious reaction from Dana White.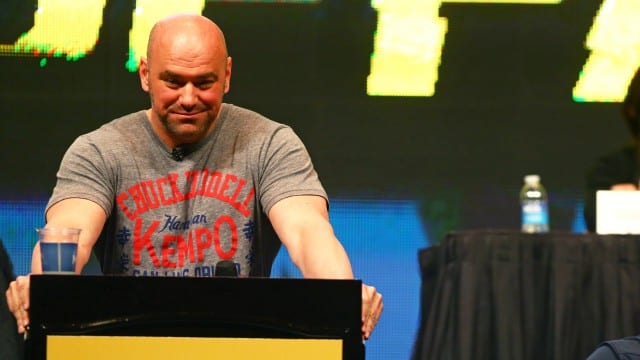 Ask Sugar Ray Leonard
Speaking with Sportsnet.ca, UFC president Dana White went on the warpath. Discussing Bjorn Rebney's 8% fighter pay claims, White sent out some comments that are interesting, to say the least:
"There's three unions out there right now, they all have their hands in fighters pockets, and they're all fighting against each other. They are businesses. The thing used to be 'let's start a MMA promotion and make money,' the thing now is to start a union. Listen, these are all grown men and women we are talking about. When you are a fighter or celebrity, someone is always going to have their hands in their pockets. At the end of the day, the big fail on this thing, is putting 'Bjork' Rebney on this thing. This guy is such a dirty, scummy human being he had to leave boxing and come to MMA. That's how bad this guy is."
"One of the classiest, smart and legendary guys you'll ever meet is Sugar Ray. Ask Sugar Ray Leonard what kind of person 'Bjork' Rebney is. That guy is so dirty, do you really want his hand in your pocket? You are sadly mistaken if you really think I care about all these things going on. That's the other thing too, if you want to start a credible union, you should really have your facts straight. You wanna have a plan, they had none of that. When they say we pay the fighters 8% of the revenue, I thought they meant just Conor, not all the fighters. That's just not true. 'Bjork' said 'when I was doing this, I paid fighters 53%' There was no revenue! If we are going by that logic, I used to pay the fighters 250% of the revenue. There was no revenue 'Bjork,' you dope!"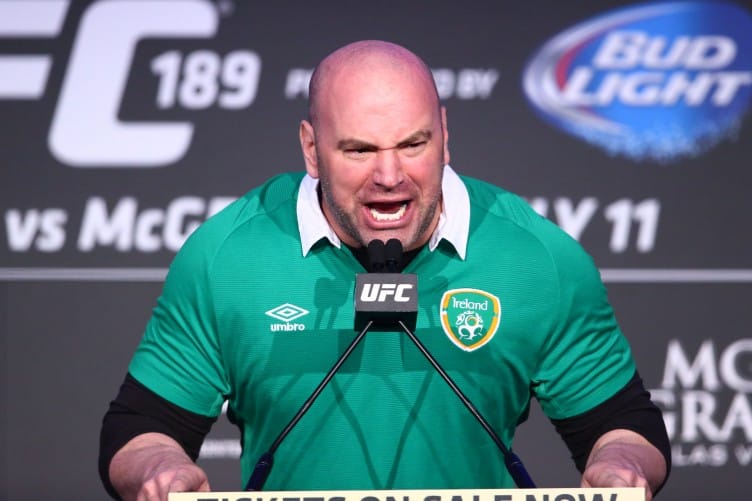 'Shots Fired' Doesn't Cover It
After hearing what White had to say, there are a few questions raised. First off, is Bjorn Rebney really that bad? If not, perhaps this is your typical smear campaign. On the other hand, if Rebney really is in this for his own benefit, the MMAAA might already be dead in the water.
What's next in this wild saga?
If you enjoyed this story, please share it on social media!