It's crazy to think that it was seven years ago, at UFC 100, when Dan Henderson planted his legendary right hand to the chin of Michael Bisping to create an iconic moment in mixed martial arts history. The two bitter rivals had served as opposing coaches during a season of The Ultimate Fighter, and rather typically for 'The Count,' he'd got under the skin of his American nemesis. The resulting KO win for 'Hendo' is quite possibly the most replayed moment highlight reel finish in the sport.
How things have changed since that day; Bisping after smashing Luke Rockhold in their rematch at UFC 199, is now the middleweight champion of the world. Henderson, although also victorious by way of comeback knockout over Hector Lombard on the same June 4 pay-per-view, is now eyeing retirement in the near future. Currently ranked number 13 in the 185-pound division, the 45-year old American hero may well get the opportunity to leap the rankings for a repeat showdown with Bisping given recent events.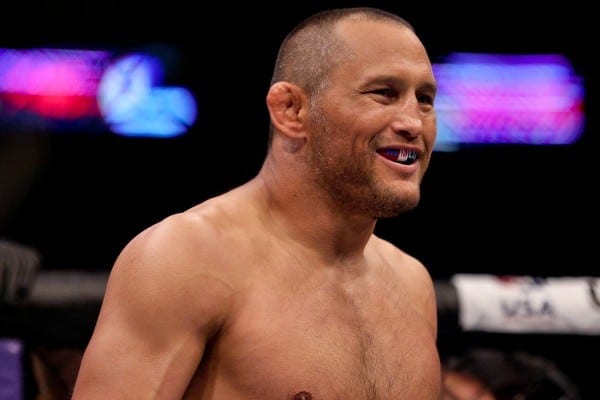 Michael Bisping has steadily ramped up the trash talk since winning the belt, with many top contenders appealing for a fight with the newly crowned boss of the division. Not surprisingly the fans only want to see one fight for Bisping's first defense, and it sounds as though bot the champion and Dan Henderson are on board for this epic rematch.
Bisping recently blasted Henderson as a 'cheating old piece of sh*t,' claiming he'd love to 'put him in the grave' and get revenge for that harrowing knockout at UFC 100. The highly decorated wrestler, former two-weight Pride FC champion and MMA legend Henderson has responded during this TMZ interview, as transcribed by MMAMania.com: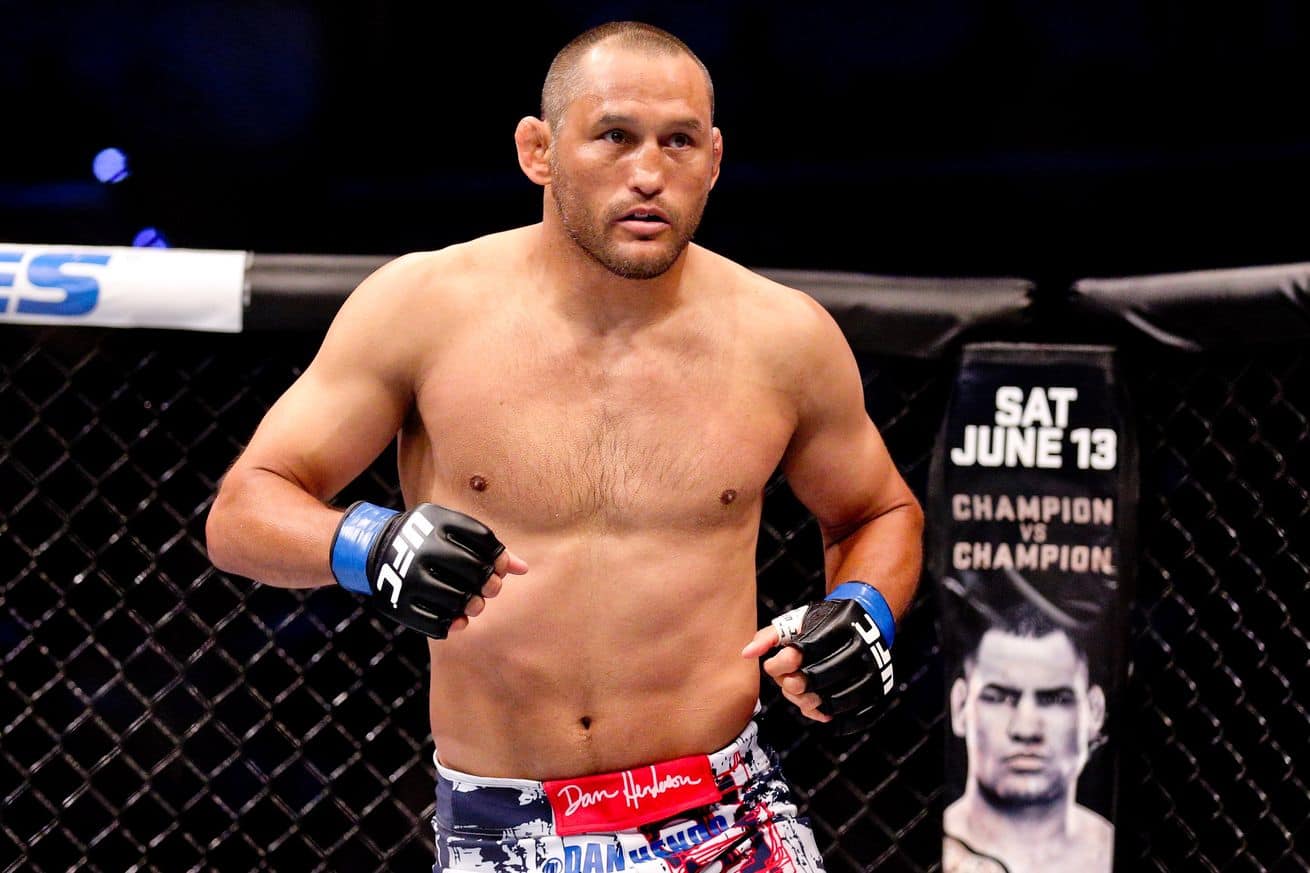 "I've never really paid much attention to what he says, it's entertaining to me. It'd be pretty funny when he just yaps his mouth again and ends up getting his ass beat by an old man."
"Over the years since I had fought him I really didn't have a reason to fight him again," added Henderson. "I couldn't have knocked him out better the first time around, so he's going to owe me two after we fight."
For some reason, even with the glaringly obvious argument of the rankings in play, this fight has a nostalgic feel that just cannot be ignored. Perhaps it's the festive feel us MMA fans get around the anniversary of UFC 100 and on the eve of UFC 200 month, or maybe we are just so intrigued to see if Henderson can finally win UFC gold.
Either way, as you'll see in the interview with Hendo, it sounds as though the promotion are keen on making the fight happen.