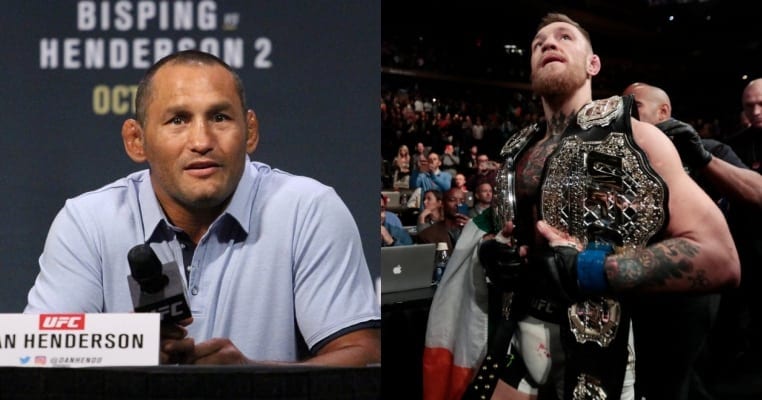 Much like Dan Henderson did in Pride FC, Conor McGregor left his mark on MMA history at UFC 205. Defeating Eddie Alvarez to become the first ever two-division champion, 'The Notorious' fulfilled his many prophecies. Following his historic victory in the UFC's New York debut, the brash Irishman gave an instant classic post-fight interview. Responding to Alvarez demanding an apology before they fought, McGregor proclaimed 'I'd like to apologise, to nobody!'
Love him or hate him, McGregor is most certainly here to stay after his second title win. During his three-year stint in the UFC, 'The Notorious' has both lived up to his nickname, and made many enemies along the way. From flyweight to heavyweight, no one fighter is safe from the double barrel shotgun of McGregor's trash talk.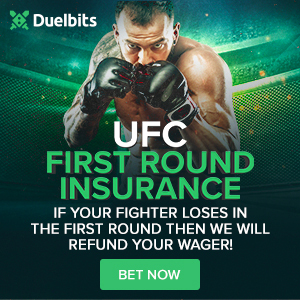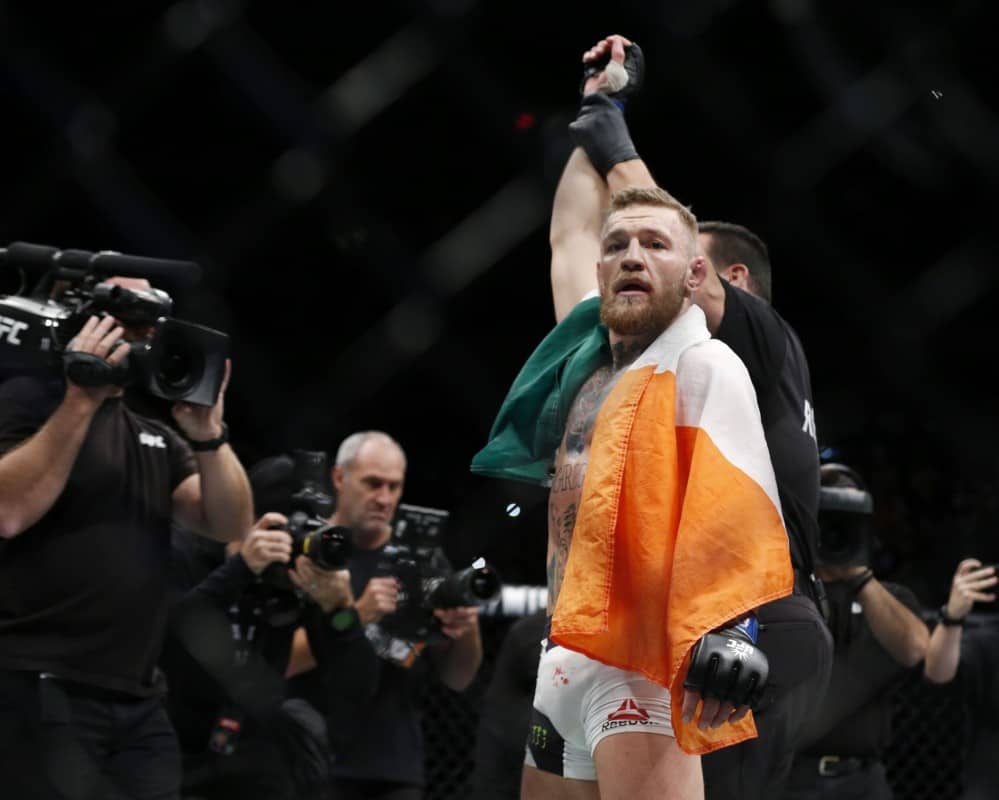 Talking The Talk
Banter sells tickets, it's a proven formula in combat sports, and so McGregor's verbal fire is somewhat expected. The difference between 'The Notorious' and people who have tried the same in the past, is the sheer level he's willing to go to. This, paired with his incredible fighting talent, makes McGregor a marketing machine. As a result, the Irish striker is both a hit with his large following, but also a magnet for hate and negativity.
When the now-retired legend Dan Henderson saw Mcgregor's antics after UFC 205, he was not too impressed. Check out what 'Hendo' said via his Twitter account:
Conor had a great fight, I'm glad that when I held two belts it didn't effect my head like it has his. https://t.co/HEtaqBVQri

— Dan Henderson (@danhendo) November 15, 2016
Head Spun?
It seems Conor McGregor's demands for equity in the UFC didn't go down too well with 'Hendo.' With wins over Murilo Bustamante and Wanderlei Silva, Henderson held the Pride welterweight and middleweight titles simultaneously. Arguably the most decorated athlete in combat sports history, does Henderson's opinion hold weight in this situation? His list of accolades is that of a HOF member, and dates from back in 1987 all the way to 2016. Does 'Hendo' have a point here?