It's hardly a secret that newly-crowned UFC women's featherweight champion Cris "Cyborg" Justino and octagon commentator Joe Rogan aren't the best of friends.
Their long-standing beef hearkens back to the aftermath of November 2015's UFC 193 when an admittedly slightly intoxicated Rogan made some off-color remarks about Justino having male anatomy as he flew back from Australia with UFC President Dana White and roast comedian Tony Hinchcliffe.
But the scene has evolved greatly since then, with Justino winning the recently created women's 145-pound belt with a dominant third-round stoppage over Tonya Evinger on the main card of July 29's UFC 214, a bout after which Justino was obviously interviewed by Rogan himself. She took the high road during said interview, however, even though it was a ripe spot to rip into one of her harshest critics.
The dominant champion spoke up about the post-fight situation during a media appearance in Rio de Janeiro this week, telling MMA Junkie that she did indeed anticipate having him interview her, and planned accordingly:
"I was thinking, I said 'Man, Joe Rogan is going to interview me. I'm going to make some ironic play with him. You know, make all (these) ideas before the fight."
But even though she may have had ideas about what to say swirling in her head, Cyborg ultimately chose to take the high road and let her title-sealing win do the talking because it was response enough in her eyes:
"It was my moment there. I think him, at that moment, interviewing me, and Dana White putting the belt on my waist, that was a response in itself. I didn't need to say anything. I think they reflected at that moment. I didn't need to say anything and ruin a special moment for me.

"We did the interview normally as if he was just any other person there. I'm not saying that we're going to become friends. But he was doing his job, and I was doing mine."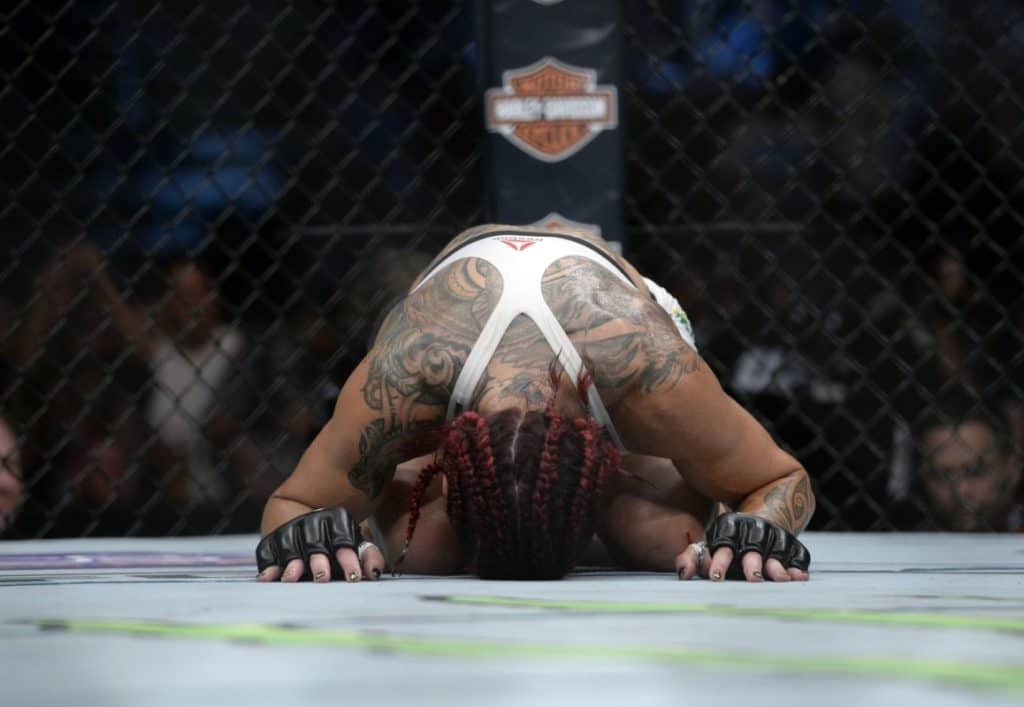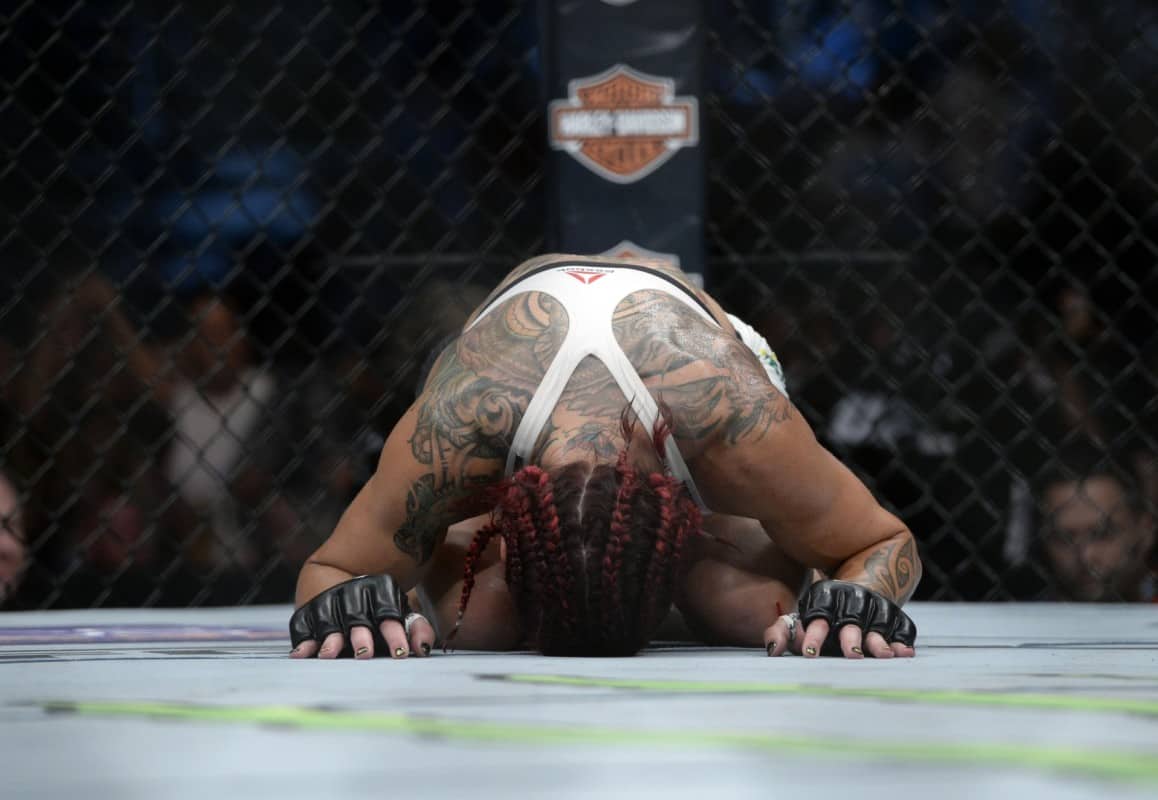 Finally, with much of the criticism directed at Justino based on her prior failure for steroids in Strikeforce and a USADA test failure that was ultimately overturned earlier this year, Cyborg spoke up about how other fighters paint a picture of her as a PED-abusing monster in order to avoid having to fight her, noting that she made on mistake and has paid for it ever since:
"Ronda (Rousey) started this, to not fight me," Justino said. "And then everybody said that. But the fans are smart. The fans know. I take the same test everybody does. It's USADA. I do the same thing. If you call me a cheater, you think USADA is cheating. You think they're doing wrong, their jobs, if you think I'm a cheater. Because I do the same as everybody.

"I'm the first athlete (who) signed with USADA one year before I fought in the UFC. When I fought in Curitiba (at UFC 198), I (had already been working) with USADA for one year. When I fought in Invicta I fought girls who didn't have to take USADA tests. I did this to prove I'm a clean athlete. I made a mistake. Everybody makes mistakes, but everybody likes to judge you.

"I think (De Randamie) wanted insurance to not fight me; she didn't have an excuse. First (it was) about the doping, after (it was) the hands, after (it was) the doctor, after the family. I don't know. Any day you'd interview her, she had an excuse."