Although it may be getting lost in the whirlwind of coverage for the featherweight main event, this coming Saturday night's (July 11, 2015) UFC 189 co-main event between welterweight champion Robbie Lawler and longtime prodigy Rory MacDonald truly has the potential to be one of the best fights of the year.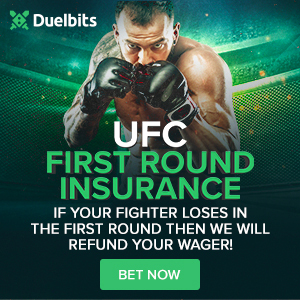 Surging titleholder Lawler will finally return to the cage after taking some much-needed time off following five grueling bouts n just over a year capped off by his thrilling decision win over Johny Hendricks to win the belt at UFC 181 last December.
MacDonald, meanwhile, is finally recognizing his full potential as a welterweight championship contender on the heels of three straight impressive wins over Demian Maia, Tyron Woodley, and Tarec Saffiedine. It's long been an afterthought that Georges St. Pierre's heir-apparent would assume his long-held 170-pound throne, and 'The Red King' will finally get his chance this weekend in Las Vegas.
He'll have to defeat 'Ruthless,' who took him to the limit to win a closely contested split decision in a title eliminator bout back at UFC 167 in November 2013, the win that kicked off Lawler's recent insane run.
With a ton of backstory in place, this is a welterweight title scrap that simply can't be missed. Watch the full Countdown to UFC 189: Robbie Lawler vs. Rory MacDonald video above.