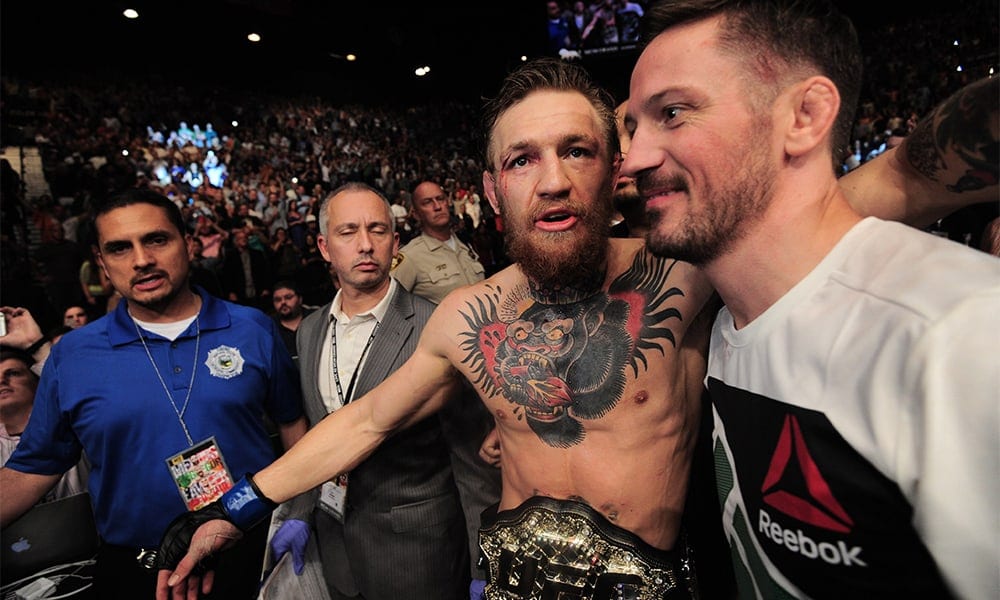 The UFC may have posted a record profit in 2017 thanks to Conor McGregor's boxing match with Floyd Mayweather, but that apparently isn't helping "The Notorious'" longtime coach John Kavanagh.
Kavanagh, the longtime SBG Ireland head man, recently took to Twitter to blast the promotion for supposedly stiffing him on expenses he incurred to corner one of the finalists for this week's (Fri., July 6, 2018) The Ultimate Fighter (TUF) 27 Finale during International Fight Week.
And it was none too kind. Check out the since-deleted tweet right here: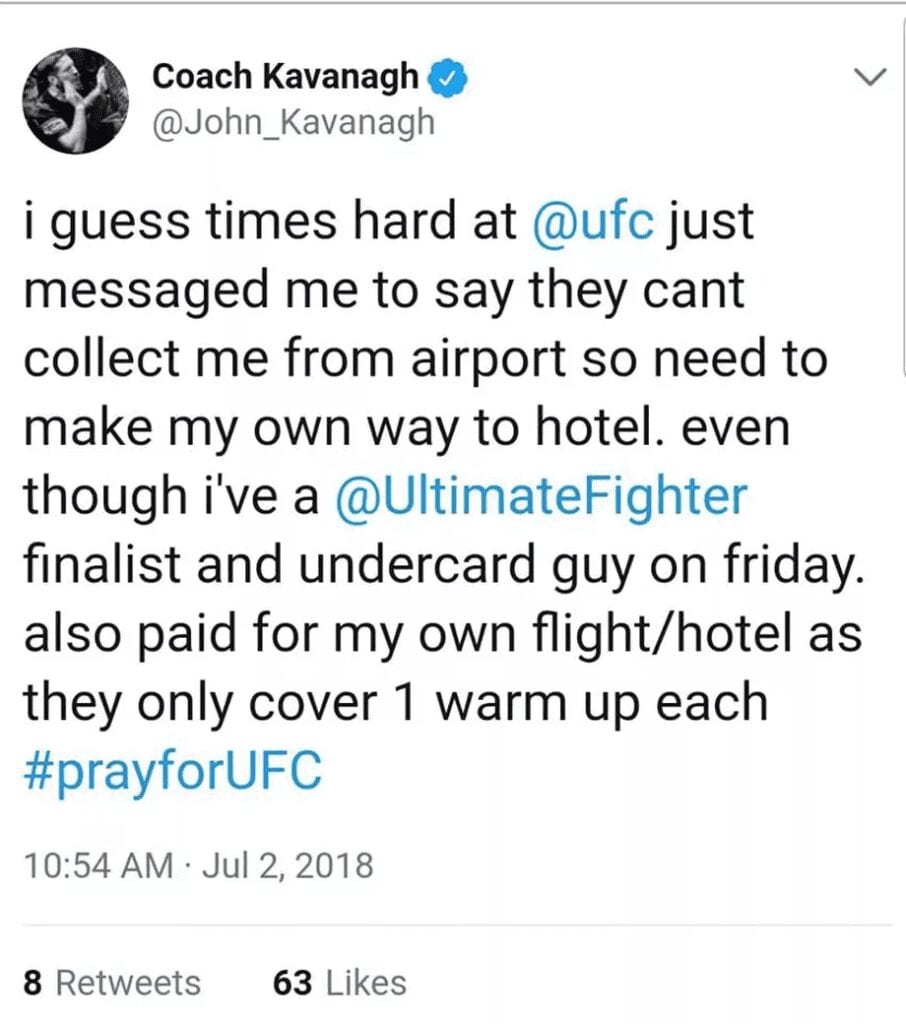 i guess times hard at @ufc just messaged me to say they cant collect me from airport so need to make my own way to hotel. even though i've a @UltimateFighter finalist and undercard guy on friday. also paid for my own flight/hotel as they only cover 1 warm up each #prayforUFC
It's not hard times for the UFC, so to say, thanks to their record profits last year, although other indicating factors may predict a storm on the horizon with slumping pay-per-view sales and ratings decline on just about every relevant measurable number.
But for now, the UFC has their record profit, and a lot of that was because of the massive cost-cutting measures implemented by UFC owners Endeavor (formerly WME-IMG) since they bought the company in 2016.
Just like the rest of the MMA world, it appears Kavanagh will need the "Notorious" megastar to return to the octagon sooner than later.