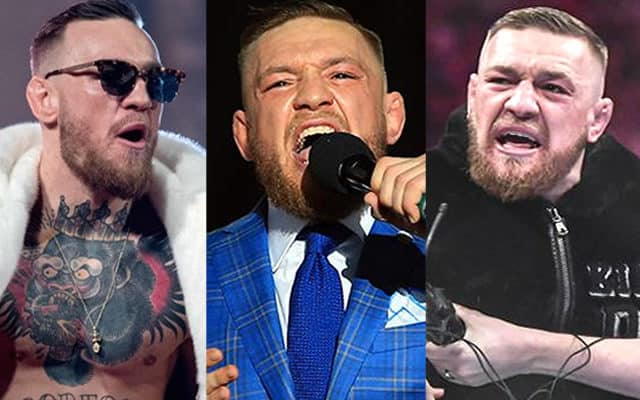 UFC lightweight champion Conor McGregor's larger-than-life personality has played a major role in helping him rise to fame and fortune on a scale never seen before in MMA, but it's also led to a series of highly contentious flashpoints during his five-year stint in the UFC.
In this article, we'll count down McGregor's top 10 most controversial moments, and in the process demonstrate how he has the perfect nickname for a fighter, given that he seems to be becoming more "Notorious" with each passing day.
No. 10: Homophobic Slur in Poland
McGregor showed up to cheer on his teammate Artem Lobov at UFC Fight Night 118 in Gdansk, Poland back in October, and was soon making headlines for all the wrong reasons.
The lightweight champion cut an animated figure during Lobov's fight with Andre Fili, pacing around the Octagon and yelling instructions to his team-mate, causing such a commotion in the process that referee John Goddard took the unprecedented step of momentarily stopping the fight to order the Irishman back to his seat.
McGregor obliged, but backstage after the fight, the cameras were rolling as he was overheard repeatedly calling Fili a "f**g*t" while consoling the defeated Lobov – a slur that would soon go viral amid accusations of homophobia.
Whether a coincidence or not, McGregor's media appearances to promote his new 'Notorious' documentary were drastically scaled back after this incident, though he did issue a public apology during an interview on The Late, Late Show just a few days later.
"I'm human, I slip up, I say stupid things every damn day. All I can (do) is hold my hand up and apologise if anyone was offended," McGregor said on the Irish chat show.
If you enjoyed this story, please share it on social media!