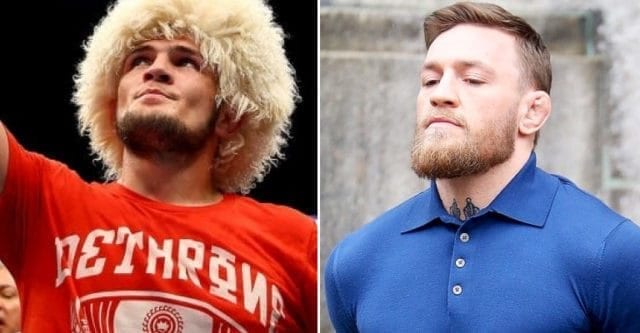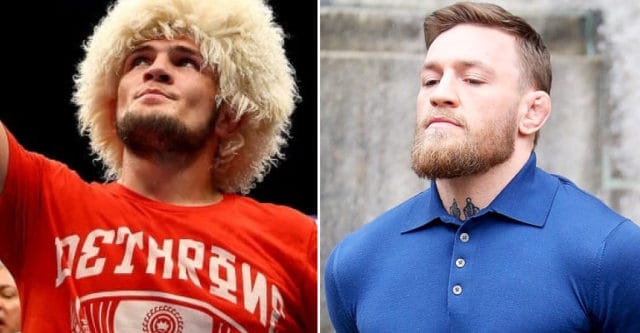 Conor McGregor's teammate was more than willing to make his prediction for the upcoming showdown against Khabib Nurmagomedov.
Road To The Octagon
McGregor's legal troubles are behind him after he agreed to a plea deal. Now, he can focus his attention on fighting inside of the Octagon.
That deal will see him have a record of guilty of disorderly conduct charge and do five days of community service. Also, he must do anger management classes and have to pay restitution for the damage to the bus that he attacked.
Not only are fight fans relieved but UFC officials as well to see him fighting once again. This is due to the fact that that he hasn't fought in close to one year. He hasn't been seen inside of the Octagon under the UFC banner in nearly two years.
Conor McGregor's Teammate Thoughts
James Gallagher, who is a teammate of McGregor, is making a bold prediction about the upcoming fight ahead of UFC 229. The Bellator star went on record by stating that he believes McGregor will capitalize on the mistakes that are made by the UFC champ.
"He's going to get stiffened in about a minute-and-a-half," Gallagher told MMAjunkie. "He's going to rush in and try to get ahold of Conor," Gallagher said. "You can't fire sloppy shots to try to close the distance. He'll take one clean shot on the chin, and he'll hit the floor."
Gallagher is keeping busy as he is slated to fight Ricky Bandejas at the upcoming Bellator 204 event.
This show goes down on Friday, August 17, 2018 at the Sanford Pentagon in Sioux Falls, South Dakota. The preliminary card will air online at 7:00 pm EST while the main card will air on Paramount Network at 9:00 PM EST. Darrion Caldwell vs. Noad Lahat in a featherweight bout will headline this event.