Conor McGregor is currently drawing the collective ire of the mixed martial arts community in the months after his circus-like boxing match against undefeated champion Floyd Mayweather last August.
The UFC lightweight champion is without a UFC fight booking to defend his title, which he won in November 2016, the first time, and many have criticized him for allegedly avoiding top lightweights Tony Ferguson and Khabib Nurmagomedov, who will fight at April 7's UFC 223.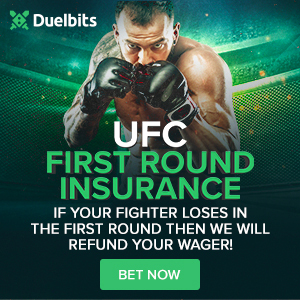 The Irish megastar furthered those beliefs this week by appearing to goad Mayweather to come and take him on in the UFC, a fight that undoubtedly draw more massive numbers but also risk tarnishing his status in the eyes of fans.
That may not matter to the money-focused McGregor, however, who's appeared more focused on flaunting his reported $100-million payday to box Mayweather than actually fighting again. He can afford to, and no matter what he chooses to do next, he's proven to be not only the UFC's biggest star but also one of the biggest in sports overall. Mayweather vs. McGregor brought in over 600 million dollars and 4.3 million pay-per-view buys, and now word has broken from Dana Rebecca (via Bloody Elbow) that McGregor was the highest-searched athlete of 2017 according to the following numbers: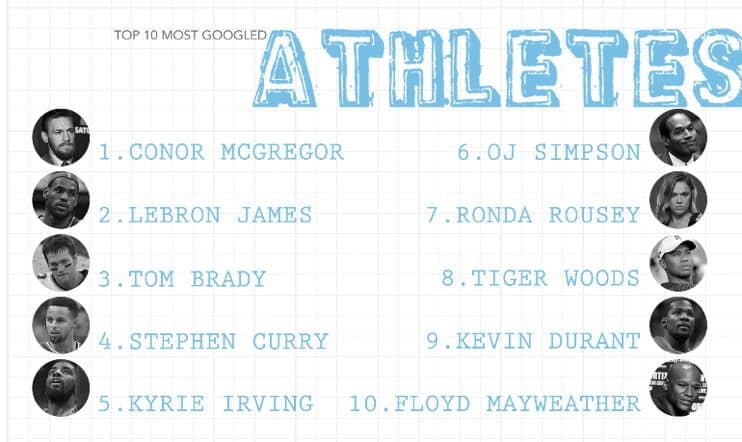 The boxing match with Mayweather was the second-biggest combat sports of all-time, and the over-the-top promotion world tour no doubt sent McGregor's star into the stratosphere. The UFC suffered on PPV without him in 2017, failing to notch a million-plus selling card without their biggest star, who had three of his own in 2016 alone.
But they profited majorly for the year overall thanks to the fight, showing just how star-driven a sport MMA truly is. People love to follow whatever McGregor does, no matter if they love him or hate him. True, his fanbase may be beginning to wane as he drags his feet and draws out his UFC return – if it ever comes at all.
But if and when his next fight is announced, and it most likely will be towards the second half of the year, the hype will be back on in a big way. That's the effect he had and has on the entire sport, and his internet search numbers prove it.