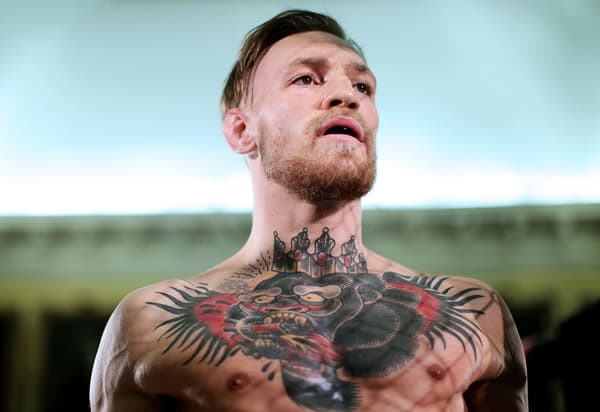 Conor McGregor UFC 178 media day scrum video
UFC featherweight Conor McGregor returned to action at UFC 178 last night (Saturday September 27th, 2014) and once again fulfilled his own prophecy; "The Notorious" dispatched on Dustin Poirier in one round and made it look easy. "Diamond" got a few good shots in, but was evidently no match for the rising Irish star.
With the landmark win, McGregor claimed his first top 5 scalp, and will likely be eyeing a huge match next time out. Speaking at the UFC 178 media scrum, courtesy of MMAFighting.com, McGregor said the following of his performance:
"It's good that people doubt me, but I enjoy it and don't pay too much attention to it. This was a battle, but the war is just beginning. I'm just playing on stage, I like to have fun. I had thoughts in my head (about pulling from the fight), I was wrestling and the guy fell on my thumb and just crushed it and it popped. I iced it, worked on my kicking game, came over here and lived in comfort, but I couldn't make a fist properly with my hand. The way it was wrapped was perfect though."
So ironically, McGregor almost pulled out of the biggest fight of his life due to a thumb injury, the same reason that Cole Miller dropped out of UFC Fight Night 46 and was replaced by Diego Brandao. It turned out to be much better for "The Notorious" to fight though, as he looked sharp as ever in victory. He continued:
"100% I'd love to move up (once I win the belt). I'm faster at lightweight, it's a different build up and camp. I'd love to move up to lightweight again. I want to be able to eat steak instead of salmon. (to Chad Mendes) he's a little short ass, I'll be there at UFC 179, we'll see what he says man-to-man. We won't be eye-to-eye, we'll be belly button to eye, but we'll see what he says."
Once again "The Notorious" is sat in the hot seat after the biggest fight of his career, and he does it in style. The token trash talk that we are now accustomed to is again backed up by his flawless performance on fight night. So what's next for McGregor, who will be the next opponent for the brash Irish star? Check out the full interview in the above Conor McGregor UFC 178 media day scrum….