It was little over a week ago now that Nate Diaz sent the mixed martial arts world in to a frenzy with his win over Conor McGregor. The UFC featherweight champion had his hopes of twin title glory dashed on the rocks when the lightweight champion Rafael dos Anjos pulled out of UFC 196, and Diaz furthered the Irish star's woes. Much like his dream of holding two consecutive UFC belts from two fights, McGregor's attempt to extend his win streak to eight in the UFC was also snubbed when Diaz submitted McGregor in the second round of their welterweight burner.
It was indeed an entertaining fight, a scrap that saw both men land some solid shots, and for the first time in his UFC career 'The Notorious' was wobbled more than once. When the fight went to the mat, it was all Diaz, as the Gracie BJJ black belt quickly took the back and sunk in a rear naked choke.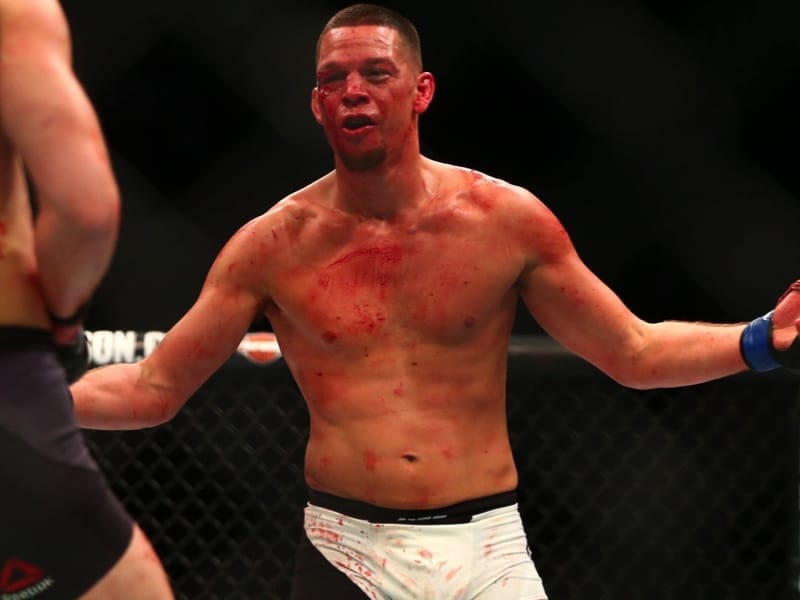 Suddenly Nate Diaz was the name on every MMA fan's lips, and Conor McGregor was left with some serious points to sharpen up on. Less than a week had passed when UFC president Dana White revealed that McGregor would return at UFC 200, but no word of what's next for the man that just defeated him? The featherweight title needs defending, and apparently 'The Notorious' was keen to get back on the horse as soon as possible, but then the following report by Middle Easy owner Zeus Tipado on Twitter.
Conor McGregor turned down the Nate Diaz rematch which would have been scheduled for the July 4th weekend

— Zeus Tipado (@tipado) 13 March 2016

Interesting. It's worth noting that the legitimacy of this report was brought in to question by numerous followers of Tipado, but he argues vehemently that he has a legitimate source. Also of importance is that Diaz would likely never make 145 pounds, so it might have meant McGregor stalling his UFC featherweight title defense yet again.
What do you think?