Conor McGregor takes dig at former friend Artem Lobov amid looming civil war in Russia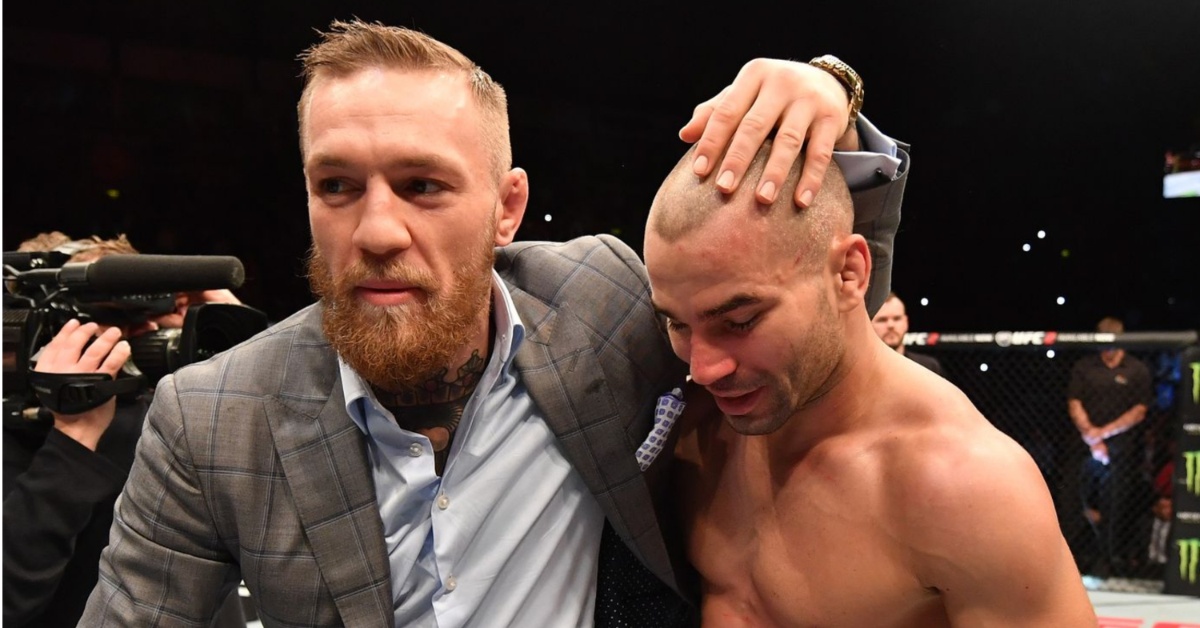 Conor McGregor is once again calling out former friend Artem Lobov, claiming the ex-UFC fighter is collecting benefits in Ireland while his home country is on the brink of a civil war.
Lobov, who hails from Nizhny Novgorod, Russia, was at one time a close personal friend of Conor McGregor's, but all of that changed last year when Lobov attempted to sue the Irishman. Lobov claimed that he was part of the brainchild that developed McGregor's Proper No. 12 brand of whiskey and wanted his piece of the pie after it was sold to Proximo Spirits in 2021 for a staggering $600 million.
Of course, Conor McGregor did not take kindly to the lawsuit and unleashed a series of tweets calling Lobov a rat. That, in turn, resulted in 'The Russian Hammer' filing another suit, this time under the 2009 Defamation Act. In the end, both lawsuits were thrown out, and Lobov was left with nothing but the bill for McGregor's legal expenses following his multiple failed injunctions. The Irishman is also free to take the occasional jab at his ex-friend when the mood strikes.
That's exactly what happened when Conor McGregor called out Lobov on social media for taking up residence in Ireland and, according to McGregor, collecting benefits while his home country is engulfed in turmoil with a potential civil war looming.
"Civil war in Russia and Artem lobov still in Ireland on benefits," McGregor tweeted.
Appearing on season 22 of The Ultimate Fighter, Artem Lobov competed under the UFC banner between 2015 and 2018. During that run, he went 2-5, losing three-straight en route to being released by the promotion. He has since transitioned into the world of bare-knuckle boxing under the BKFC banner, but 'The Russian Hammer' has not fared much better in his newer setting. Overall, Lobov is 14-15-1 in his career, which has spanned more than a decade.
The Turmoil in Russia Continues
In February 2022, Russia invaded and occupied parts of Ukraine in a major escalation of the Russo-Ukrainian War, which had begun in 2014. Since then, tens of thousands of soldiers and civilians have lost their lives, while another eight million Ukrainians were left displaced by the invasion.
As reported by CNN, Yevgeny Prigozhin, the chief of the private paramilitary group Wagner, led an insurrection that took over military facilities in the southern Russian city of Rostov-on-Don and Voronezh. The latest turn of events reportedly began when Prigozhin accused Russia's military of attacking a Wagner camp and slaying a "huge amount" of Prigozhin's men.
"There are 25,000 of us, and we are going to find out why there is such chaos in the country," Prigozhin said.
The embattled President of Russia, Vladimir Putin, promised swift and severe punishment for those involved in the armed rebellion.
"Those who carry deliberately on a path of treason, preparing an armed rebellion when you were preparing terrorist attacks, will be punished," Putin said.
"Any internal turmoil is a deadly threat to our statehood for us as a nation; it is a blow to Russia for our people and our actions to protect our homeland. Such a threat will face a severe response."