UFC lightweight champion Rafael dos Anjos will no longer defend his title against featherweight boss Conor McGregor at UFC 197, in a week of crazy MMA news and injuries…
The UFC has been through a pretty crappy week to round out January 2016, and it all started with a Cain Velasquez injury that's snowballed to effect literally every UFC card for the rest of the damn year! How crazy is this? So, two weeks removed from his UFC 196 title rematch with Fabricio Werdum on February 6, 2016, the former champ Velasquez pulls out with a back injury. It sucked, sure, but it wasn't the end of the card.
Stipe Miocic was drafted in to face 'Vai Cavalo,' saving the card with his risky gamble of fighting the champ on just 14 days notice, but it wasn't over, not by a long shot. The drama continued, as Werdum himself withdrew, stating he was ready to fight Velasquez, but not Miocic at UFC 196. He said he wasn't 100 percent and didn't want to face an opponent he hadn't trained for while nursing a few injuries.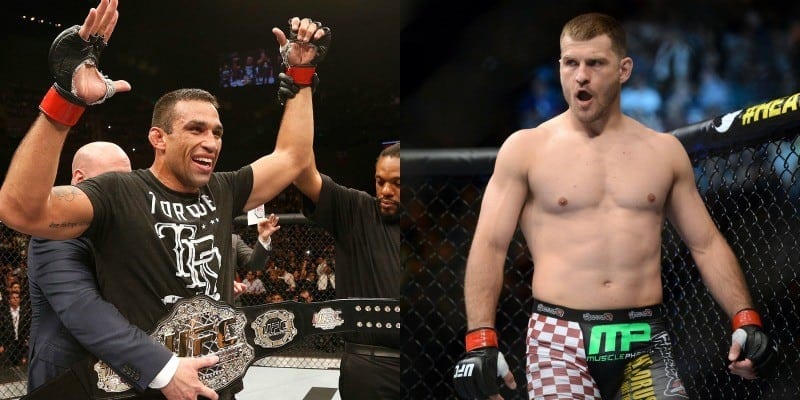 So then came the news that UFC 196 would be aired on FOX Sports 1, and suddenly every heavyweight with a win streak was asking to face Miocic now Werdum was out of the running. There was even discussion of an interim title, similar to how Conor McGregor was granted the interim strap against Chad Mendes at UFC 189 this year, but that's not the only reason 'The Notorious' is involved in the story.
The mess caused at the original UFC 196 ground zero has literally effected every single UFC card of 2016. Firstly, this is what UFC 196 is being repackaged as now: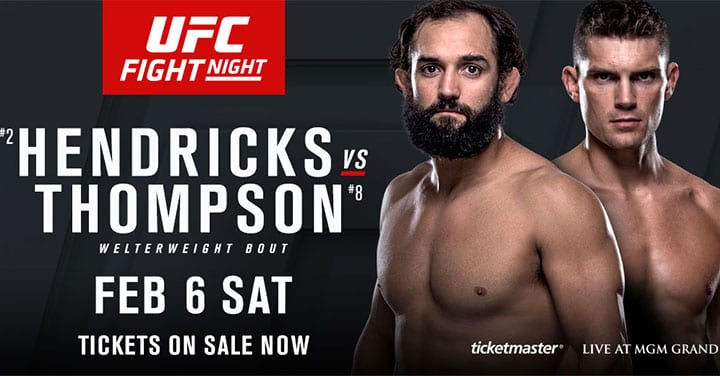 Yes, the event has officially been downgraded to UFC Fight Night 82, and as a result has shifted the model and schedule of every other Fight Night card for the rest of the calender year. But what of Conor McGregor vs. Rafael dos Anjos?
Skip to page 2 for the rest of the article…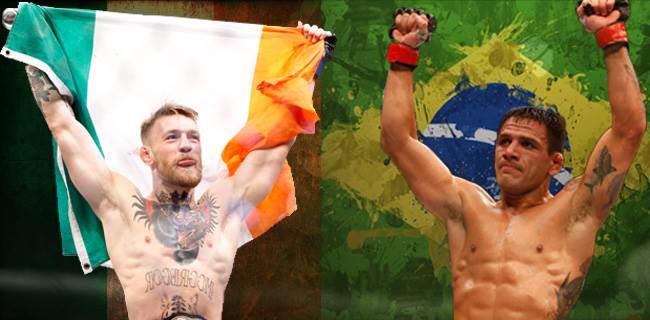 Since UFC 196 has been repackaged to the FS1 aired Fight Night 81, McGregor and dos Anjos will still be fighting on the same date, but they'll square off at UFC 196. This also means the butterfly effect moves throughout the rest of the 2016 UFC schedule. UFC 198 now becomes 197, and so on and so forth.
What a mess!
Here is LowKick's artist rendition of the new UFC 196 poster, and given how plain the promo posters are these days, it really wasn't that hard.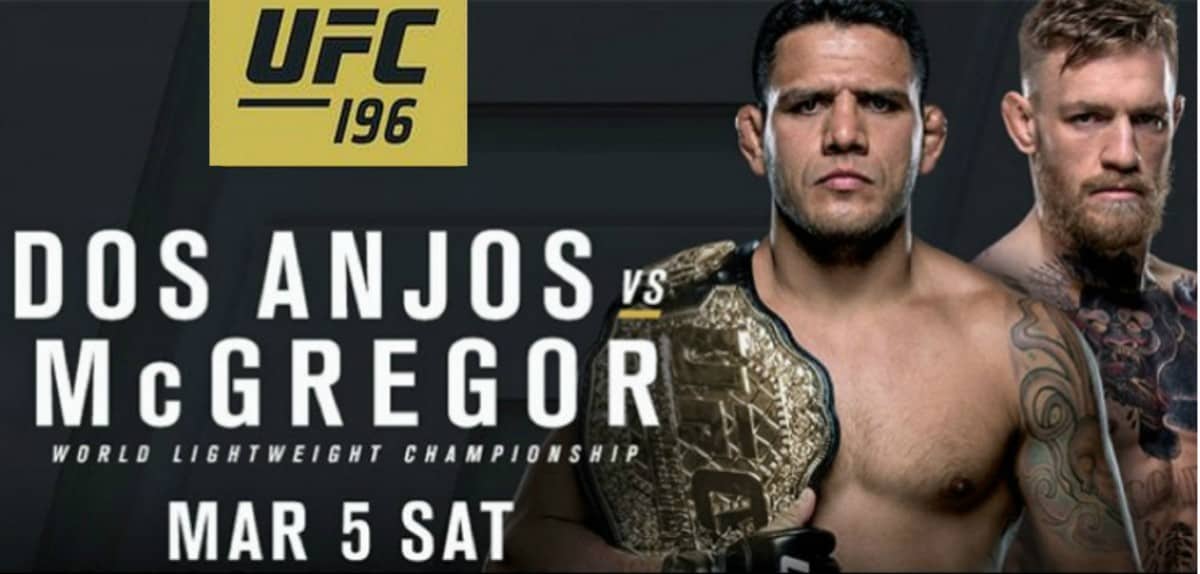 Also, this: