Conor McGregor backs up Joe Calzaghe in latest Paulie Malignaggi beef, describes him as worst champion ever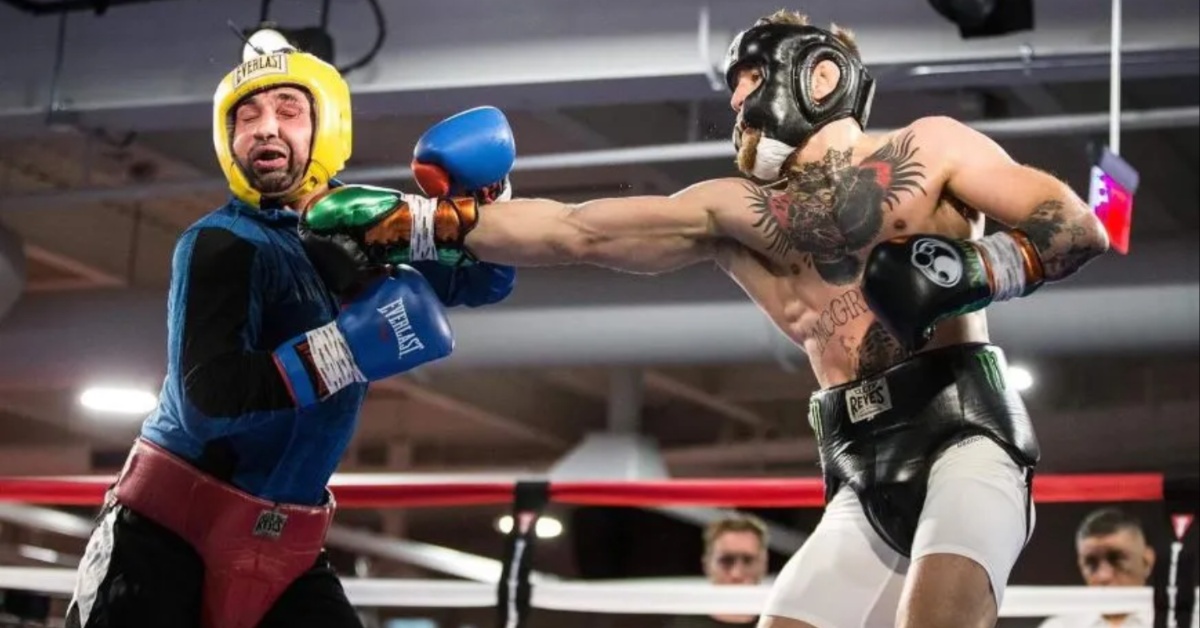 Conor McGregor and Joe Calzaghe poke fun at Paulie Malignaggi for latest hot take. 
Throughout both his competitive and broadcast/analytical career, Malignaggi has been no stranger to controversy. The former boxing world champion has managed to get under the skin of both his peers and fans alike.
The 42-year-old is most known in the MMA community for his feud with McGregor, the Irishman released sparring footage that saw him drop the pugilist in the build up to his fight with Floyd Mayweather Jr. Malignaggi has always maintained that he bested McGregor, imploring the MMA star to release the full spar. 
After an in person confrontation during an media event for 'MayMac', the two (mostly Malignaggi) have continued to keep the beef going.
This time it was McGregor who would mock Malignaggi, replying to a Tweet made by Calzaghe which labbeled 'Magic Man' as the worst boxing world champion. 
This came after Malignaggi made a remark on social media in which he called Calzaghe overrated boxer ever, a point which Malignaggi has stood by over the years. 
When will Conor McGregor return
McGregor's return has been spoken of, and promised, for some time now and unfortunately it seems that fans will have to wait a while longer.
John Kavanagh, McGregor long-time coach appeared on the MMA Hour and said that it was now looking more like Summer 2024. 
"But look, and this is what I was saying to him as well — yeah, OK, it's a knock back if we're hearing it was April but now it's July, but it's not the end of the world," Kavanagh said. "It is an extra couple of months. It's not great. But hey, you're enjoying your training at the moment. Let's just keep that going." (H/T MMA Fighting)
What do you think happened in the Conor McGregor and Paulie Malignaggi sparring?