It seems Conor McGregor believes Islam Makhachev and Alexander Volkanovski have left much to be desired by their performances at UFC 284.
In a highly competitive war, both Makhachev and Volkanovski put it all on the line inside the octagon. Volkanovski moved up to 155lbs for the title fight for the chance to become a prestigious double champion. Makhachev would not be having it, and he endured what was arguably his toughest battle in order to retain his lightweight championship.
While media, fans, and fellow fighters believed the fight was a thrilling brawl, Conor McGregor seemed to think otherwise. Unimpressed; he let his emotions be known in a now-deleted tweet.
Conor McGregor scoffs at the efforts of Islam Makhachev and Alexander Volkanovski

"Pound for pound wafflers," McGregor's now-deleted Tweet said. Clearly, the 'Notorious' wasn't too keen on the events that transpired at UFC 284. However, he also wasn't too keen on it beforehand, either. In another Tweet before the event, McGregor posted a picture of both fighters, titles on their arms. "My two old belts. On two little ticks. This fight does 10 buys."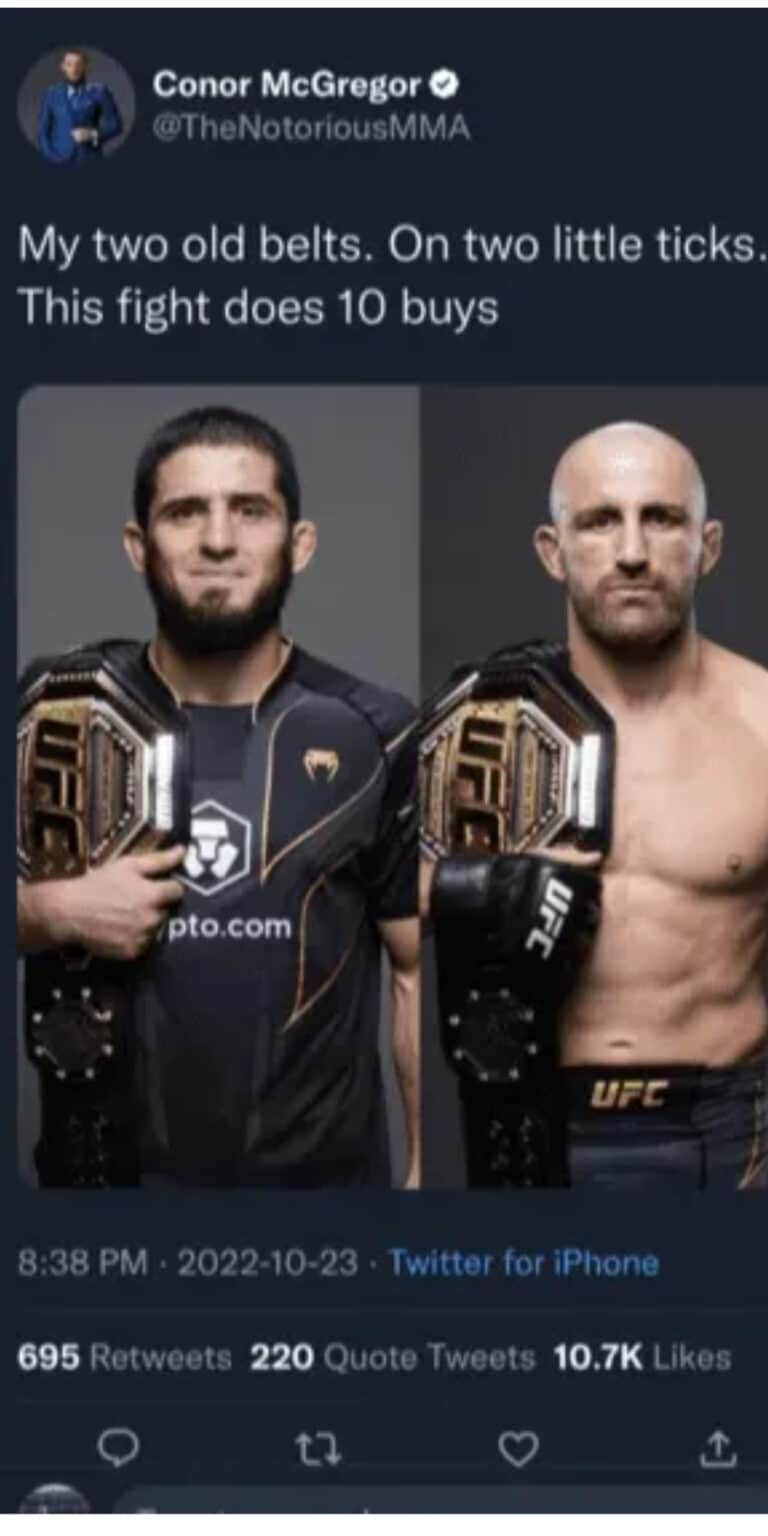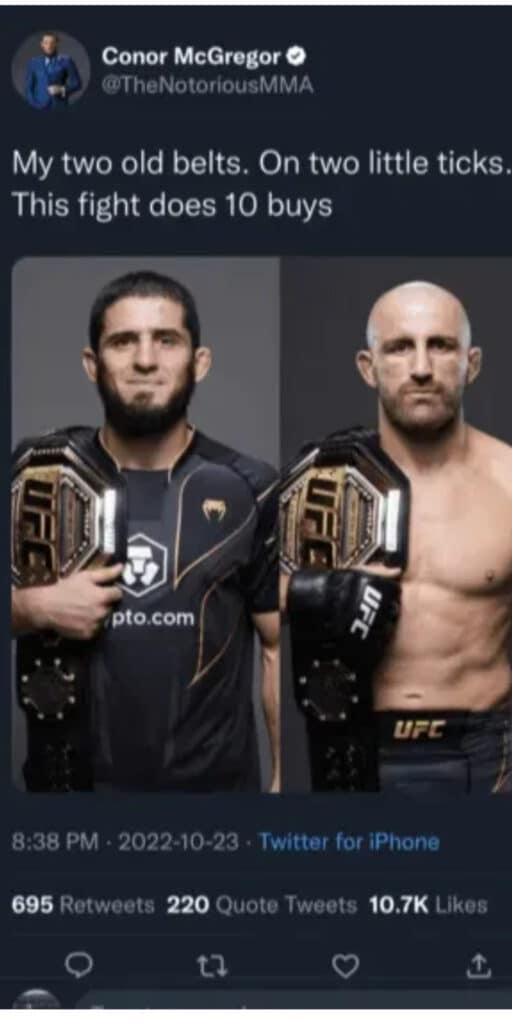 While once a true double champ in his own right, the years haven't been kind to Conor McGregor. After failing to defeat Khabib Nurmagomedov at UFC 229, it's been a 'Notorious' downward spiral ever since. He came back for an easy win against Donald Cerrone in a very obvious "gimme fight" and has since lost twice to Dustin Poirier. Now, he's looking to return from his injury suffered in the trilogy bout with Poirier against Michael Chandler.
The two fighters are allegedly coaching on opposite sides of one another on the UFC's latest upcoming season of The Ultimate Fighter, where they will square up and throw down in a no doubt gigantic PPV set to take place soon after the entirety of the season airs.
Are you looking forward to Conor McGregor's return to the UFC?