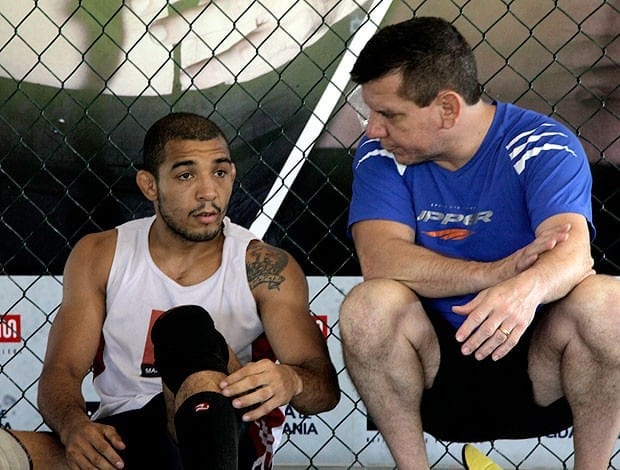 As many know by now, former UFC featherweight king (and current UFC interim featherweight champion) Jose Aldo is currently calling to be released from his contract with the promotion, after current 145-pound title-holder Conor McGregor has decided to go after a second title in the 155-pound division rather than defend the title he won from Aldo in December.
Aldo earned the right to fight McGregor when he defeated Frankie Edgar at UFC 200 via unanimous decision, and the plan was for the Brazilian to meet 'Notorious' once again to unify the two belts and settle their differences once and for all.
Now, however, McGregor will instead me matched up with current lightweight champion Eddie Alvarez for the 155-pound crown, giving the Irishman the opportunity to make history by becoming the first fighter in UFC history to hold two titles in different weight classes simultaneously; all while doing so in front of a sell out crowd inside the legendary Madison Square Garden arena.
Shortly after hearing this announcement, the former longtime 145-pound king had reached his breaking point with UFC President Dana White, who he says has been making false promises to him for months now regarding a rematch with McGregor, and has called for his release from his UFC contract.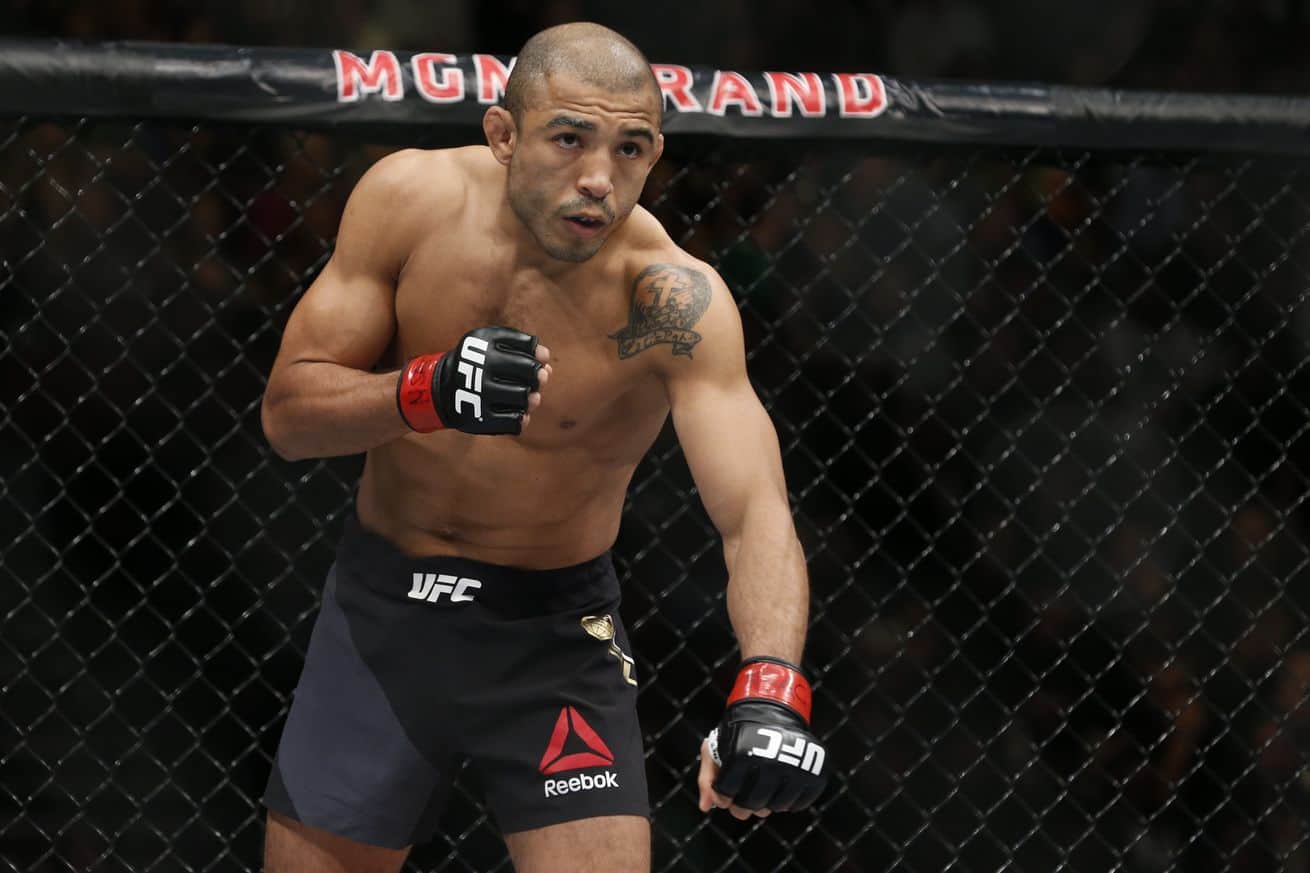 During a recent interview with MMA Junkie, Aldo's head-coach Andre Pederneiras stated that he tried to talk his fighter out of making an emotional decision:
"I tried to use arguments so that he'd think about it because I think sometimes you make emotional decisions and end up regretting them," Pederneiras said. "I told him to think about it so we could talk. I've been talking to him since, but his mind is made up.  I can't tell him 'You're doing it because I want you to do it. Aren't I like a father? So I'm ordering you to do it.' I won't do that."
"I think they lacked truth in the situation," Pederneiras said. "When you promise something and you don't deliver, you can even get a new chance – but the problem was the number of times it happened. I'm(UFC President) Dana White's biggest defender. I always tell my athletes we need to trust him, because what he and Lorenzo (Fertitta, former UFC CEO) did for the sport – I don't think anyone else could have.
"But I can't defend him and then just let him off the hook. Just because I'm friends with him and I like him and I appreciate what he's done for the sport doesn't mean I'll say he's right about everything. The situation with Aldo, specifically – the UFC acted totally wrong."
One key point for Aldo not getting the rematch with McGregor is the fact that the Brazilian doesn't 'sell' enough. Pederneiras addressed this distinction, stating that it isn't necessarily Aldo's fault that he isn't a major draw:
"I think there's something that wasn't built correctly in the UFC," Pederneiras said. "Just because they built the UFC, doesn't mean that everything they do is right. (The word promoter) entails promoting the event and the athlete. How many big athletes has the UFC made to sell more than 1 million pay-per-views?
"And how many athletes does the UFC have? Is it Aldo's fault that he doesn't sell? Is it Aldo's fault because he doesn't speak English? Don't the others speak English? And do they sell? Weren't they champions? Why don't they sell? Is it the fighter's fault, or the promotion's?
"Taking the blame from me and placing it on you – that's the best of worlds, isn't it? I, the promotor, have 500 people, and only two or three sell. Am I a good promoter, or is it the athlete's fault? I can be wrong with one, but with 497? Aldo never refused to do promotion. He was traveling all over with (McGregor) for 10 days. He unfortunately broke his rib and the fight didn't happen.
"I don't want a weight that Aldo doesn't deserve to carry to be thrown upon him – a guy who did what few did in the UFC."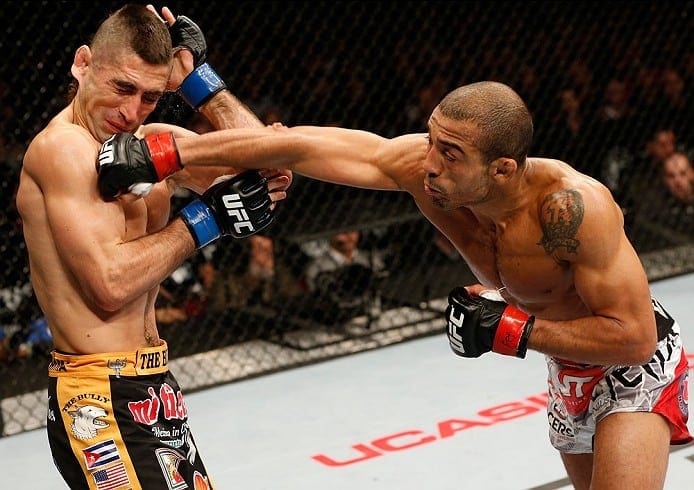 Aldo and Pederneiras will sit down with the UFC this week to discuss Aldo's future, which Pederneiras insists is his fighter walking away from the sport altogether:
"We're going to sit down and talk and explain he doesn't want it anymore," Pederneiras said. "He doesn't want to fight in the UFC anymore. Forget any athlete you can think of. His idea is to stop. Not Pettis, not Jon Jones, no one."
"The problem is that Aldo still has six fights on his contract. And today's situation might be different tomorrow. I told him, 'We need to resolve this situation today, because now you want to do something with soccer. But then if tomorrow you change, say tomorrow comes with a truckload of money and you'll have to say no because you're still under contract with the UFC.'"
Pederneiras was then asked if Aldo would accept an offer to fight for another MMA promotion if he is relieved of his contract, to which the Brazilian's head-coach adamantly shot down:
"Today, no way," Pederneiras said. "Aldo has a stable life right now. But life changes. I have personal experience with that. My father worked at a bank and was the guy below the bank's owner. He had a leg problem and was (expletive) from one day to the other with five kids. So, Aldo is doing great, but say something changes and he desperately needs to fight? He's stuck to a contract. But his idea is to never fight MMA again."
When asked just how strict Aldo's contract is, Pederneiras stated the contract is so binding that Aldo isn't even contractualy allowed to attend shows at Shooto (Pederneiras' owned MMA promotion):
"There are many things that he can't do," Pederneiras said. "For instance – contractually, he couldn't even visit Shooto (Pederneiras' own MMA promotion). He can't be at a different event. They allow him because he's my friend, but contractually he couldn't.
"Now, Dana is in charge. But if tomorrow someone else comes, and then they read the contract and see him there and think, 'What is this guy doing there? I'm going to sue him.' Things are changing. (The UFC) has a new owner. I think Dana will stick around for a while, but I don't think he'll be in the UFC forever. He already has other priorities. Back in the day, I can't remember an event without Dana there."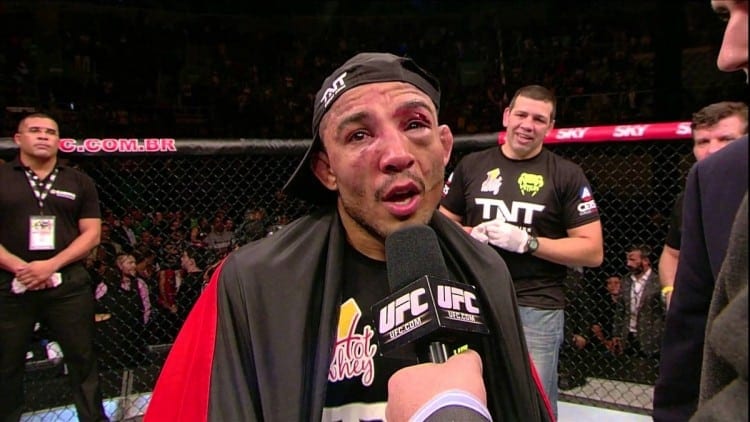 Aldo is one of the biggest names the sport of MMA has ever seen, however, Pederneiras finds it hard to believe any true change will come with Aldo's fighting back regarding his contract situation:
"It's hard to say because there are new people coming in, I don't know what they think," Pederneiras said. "Dana is with them, and I think he'll be able to say how the market is going.
"But I think the final decision is no longer in his hands. There are other people. So we don't know what will happen. We're going there to see what happens and resolve this situation."