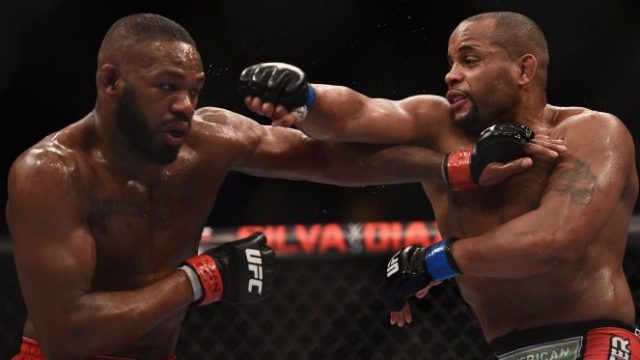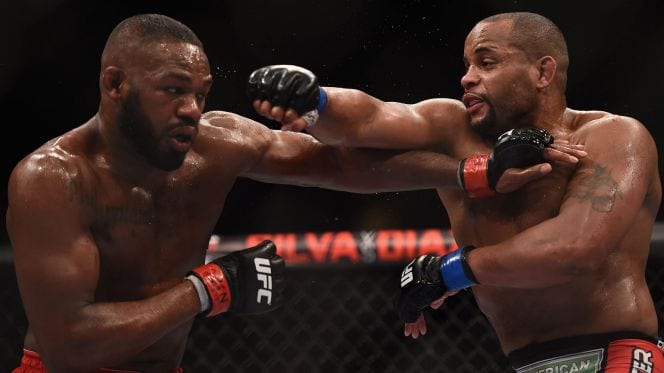 Striking coach Brandon Gibson claims he's excited to see Jon Jones developing one-punch KO power.
"Bones" Jones is already regarded as one of the greatest fighters in combat sports history. At just 31 years old, Jones has defeated the likes of Daniel Cormier, Mauricio Rua, Quinton Jackson, Vitor Belfort, and Lyoto Machida.
Jones is currently dealing with his second USADA violation stemming from a failed drug test. The transgression that could sideline him for up to four years.
If USADA does see fit to lessen Jones' punishment, the former two-time champ could be back to action as soon as next year.
Recently speaking with Luke Thomas on The MMA Hour, JacksonWink striking coach Brandon Gibson explained that he believes Jones striking potential is nearly limitless, and he has just scratched the surface when it comes to one-strike KO power.
"I think there's still a lot of growth possible," Gibson said. "Jon's in his 30s now, I think he's really starting to develop the one-strike knockout power, we saw that in the last fight. Before that, Jon was like a break 'em down, break 'em down, break 'em down, finish. Where guys were never just out cold, unconscious. I think now Jon's really developing a lot of power for 205 and he's gonna really start putting guys to sleep."
Jones has already finished legends of MMA which begs the question if his striking can really improve that much more.
Gibson thinks so, but he believes consistency is key.
"He's had long periods of breaks. But I also think that this is a game where guys are paying too high of a price in training camps and sparring leading up to fights, so Jon's layoff definitely has some benefits. But the lack of competition could also be a hindrance at times. So it's gonna be a balance, but we never have a problem getting Jon Jones fired up."

"He's a special champion, he has a very special mindset, and he'll get in there and I believe reclaim everything that he ever had and more. I told him the other day that I think greatness and his legacy continue to await us. We're not there yet."
A rematch with longtime rival Cormier would be ideal upon Jones return. However, it's unclear if "DC" will have already retired from MMA at that junction.
Gibson suggested a possible cruiserweight division could be a  landing spot for Jones if it happens:
"I think the goal right now when he returns would be to claim back the light heavyweight crown. But Jon has a frame and definitely the technique and the size to compete at heavyweight.

"And who knows? Maybe they make a 225 cruiserweight some day, or 195. I think Jon would have a lot of interest in different weight categories, not just heavyweight."