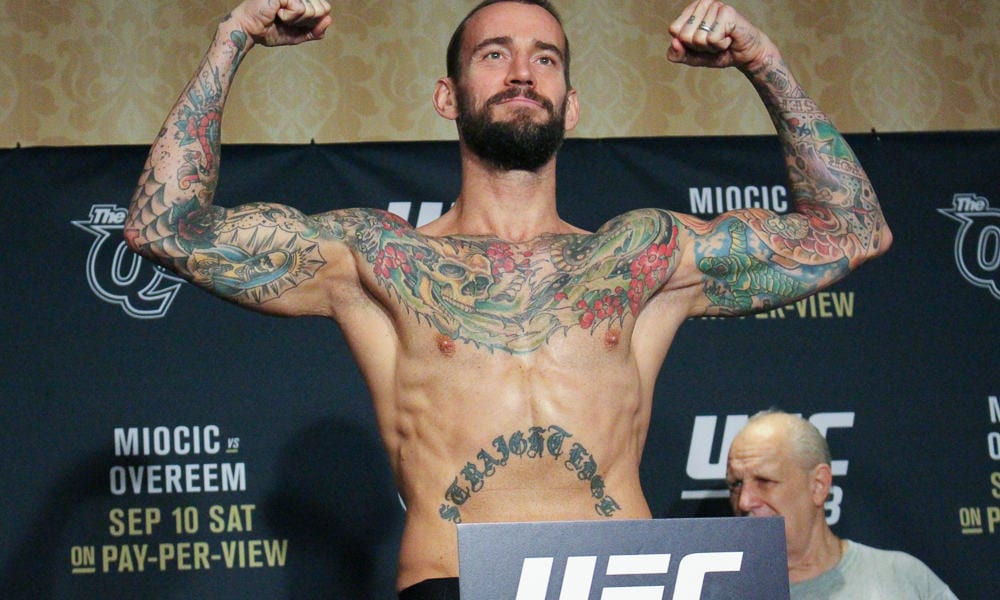 CM Punk opens up on what his future holds with the UFC as well as being a color commentator in the world of MMA as that is his latest adventure. It was revealed earlier this month that Punk has joined the announce team for Cage Fury Fighting Championships to commentate future events. Now, he'll join veteran play-by-play broadcaster Mike Gill and Brian Palakow on the broadcast team.
The former WWE Champion spoke with MMAFighting.com about his career. This is where he made it clear that he's doing all he can to prepare for the job, which is commentating for the CFFC.
This event (CFFC 71) goes down Dec. 14 at Borgata Hotel Casino & Spa in Atlantic City and will air live on UFC Fight Pass. This is the streaming service of the Las Vegas-based promotion.
"I'm gonna try to get out there as early as I can, so I can talk to as many people as I can. I want to talk to fighters, their corners, their trainers, their managers, if they have them. Wives, girlfriends, fiancés, moms, dads — whatever. I really want to talk to the fighters and get to know them, so I'm not just talking about, Here's another woman or another man punching each other. Of course, they want to be in the UFC. There's stories behind the stories and I kind of want to get to it."
CM Punk Shares The Latest News
He lost in his MMA debut against Mickey Gall at UFC 203 in September of 2016 by first round submission. His second fight took place the UFC 225 event in Chicago, Illinois. It saw fellow welterweight Mike Jackson beat Punk, real name Phil Brooks, by unanimous decision.
When it comes to his status with the UFC, he noted that he's still a member of the roster. However, he does understand that this a possibility that it may not last.
"I still have to pee in cups. He [UFC President Dana White] could also call me tomorrow and be like, 'Hey you're cut. So, I'm still training, of course. I love it. I was just out in Vegas at the UFC Performance Institute. That place is amazing. I wish it was around when I was 20 years old, but that's another story."