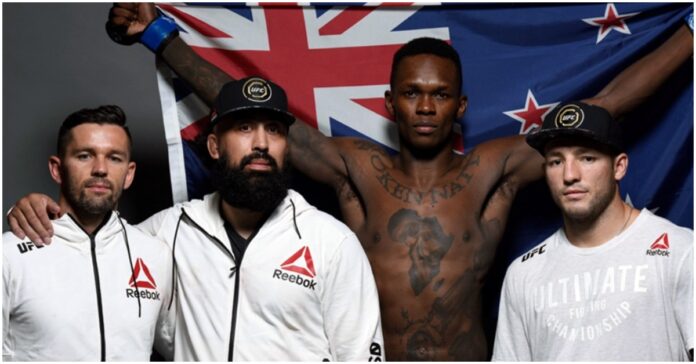 City Kickboxing head coach Eugene Bareman is delighted that New Zealand's change in COVID-19 regulations will allow his fighters to stay in their home country, rather than relocate to the United States in order to train for fights.
In the aftermath of UFC 266, one of Bareman's star pupils, Dan Hooker, revealed that the plan is for City Kickboxing to relocate to the U.S. as it had become extremely difficult to book and train for fights in New Zealand.
"Definitely, We had the discussion as a team now. There's a lot of people that have been talking about it or thinking about it, myself of making a move stateside. But now we've had the discussion as a team. We're kind of just planning the logistics of it. Obviously it's going to be left up to our coaches, but yeah, it looks like me and the family will be moving stateside with the team. It has to happen. This last one was getting a little bit crazy."
City Kickboxing Is Staying Put In New Zealand
During a recent interview with Combat TV, Bareman revealed that he and his team have shelved plans to move overseas after the New Zealand government eased COVID-19 regulations.
"We are now going to be able to get home faster than we ever have been in the last 2 years, which is almost immediately and then we are going to have to do quarantine half as long as what we have been doing," Bareman said. "And we get to do it at home! Which really makes all the difference… so there's no real reason to go overseas [to hold training camps]… so for now, I'm a very happy man."
The City Kickboxing head honcho is glad that Hooker and all of his other fighters are no longer in a state of limbo and can remain at home.
"Well, Dan was in limbo. Dan was in limbo because whole team was in limbo," Bareman said. "Now we have dates that we can get home, and we can go in and out of the country freely, so there's no need to be overseas… everybody who was training overseas is now coming home…[previously] we would have done what we needed to do [move to overseas], but it would have been regrettable." (Transcribed by Sportskeeda)
Do you think City Kickboxing will ever relocate?