Former UFC middleweight champion Chris Weidman is still hoping to receive a shot at the title upon his return from injury, but he isn't too confident that he'll be granted his wish. Weidman was slated to rematch Luke Rockhold for the title earlier this month at UFC 199, but he was forced to withdraw from the bout, leading Michael Bisping to step up on short notice and knock out Rockhold to become the champion.
Weidman, a Long Island native, has called out Bisping multiple times for a fight at UFC 205 on November 12, 2016 which will mark the UFC's inaugural trip to New York at the famed Madison Square Garden.
Bisping, however, has seemed more interested in getting revenge on No. 13-ranked Dan Henderson, or perhaps facing off with returning former long-time welterweight champion Georges St. Pierre. At this point, Weidman isn't going to 'cry' about it, but he did confirm that he will be willing to fight anyone as he long as he gets his spot on the MSG card:
"I'll be at Madison Square Garden waiting for whoever wants it. Bisping doesn't want it. You know, it was my title shot and he had the opportunity because of me. Now he's trying to fight the thirteenth ranked guy in the division. It's good for him. Good for him, man. Fight anybody you want. He's trying to get a 'W' under his belt. Hey, if he can make it happen, good for him. I'm not going to cry about it, honestly." Weidman told MMAJunkie.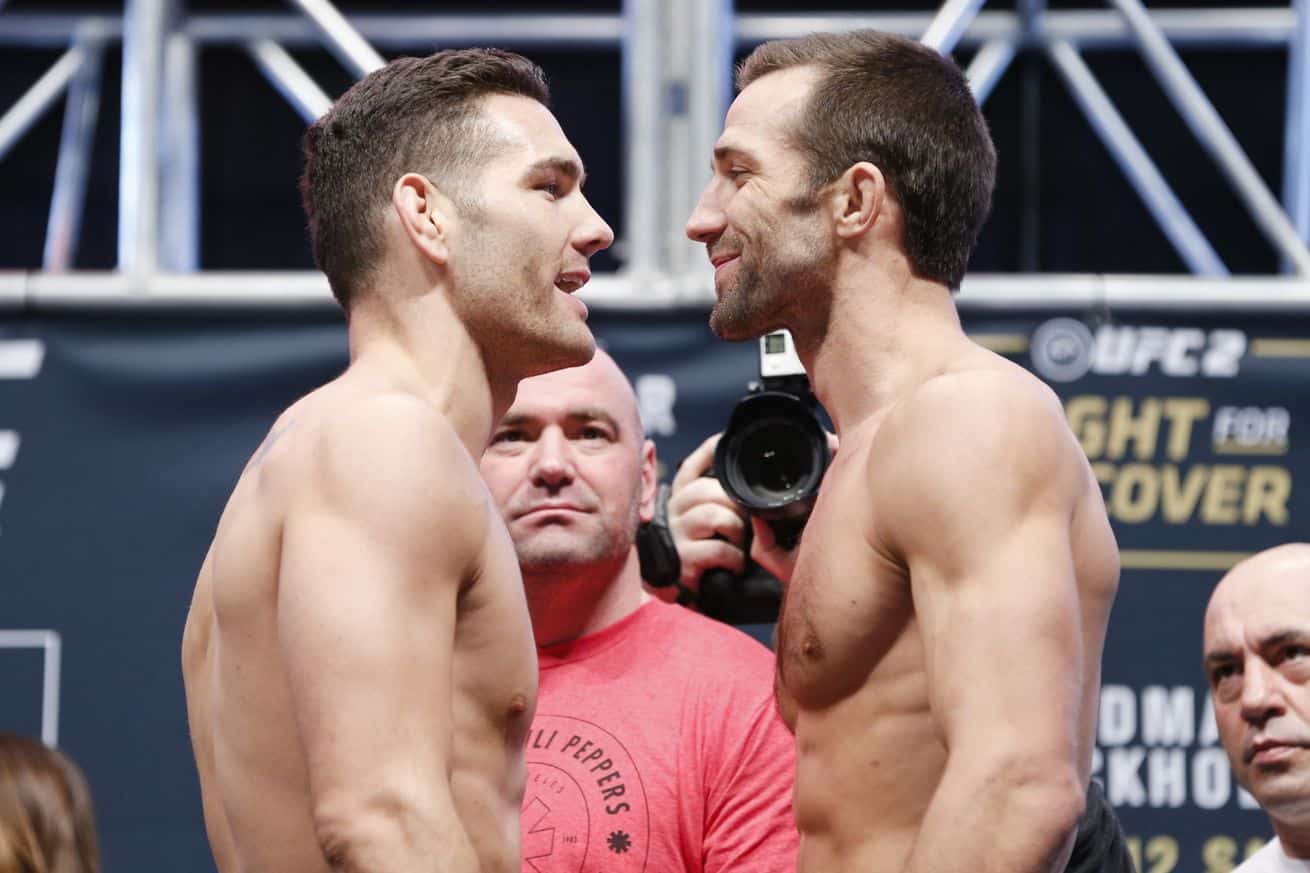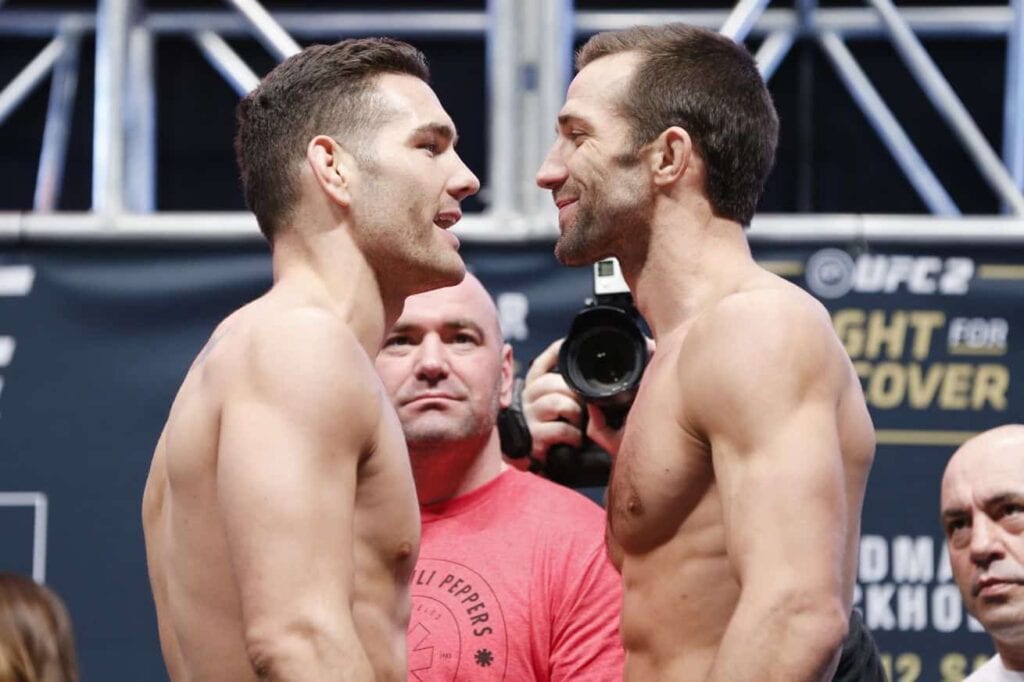 If Weidman isn't given a shot at Bisping, who would you like to see him face off with in New York? Perhaps a rematch with Rockhold would make sense, although divisional supremacy wouldn't be on the line this time. Fellow top contender Ronaldo "Jacare" Souza could also present a formidable challenge for Weidman, and the Brazilian should be returning from injury around the November time frame.