Charles Oliveira reveals emotional experience in Canada return following UFC 289 win: 'I cried after the fight'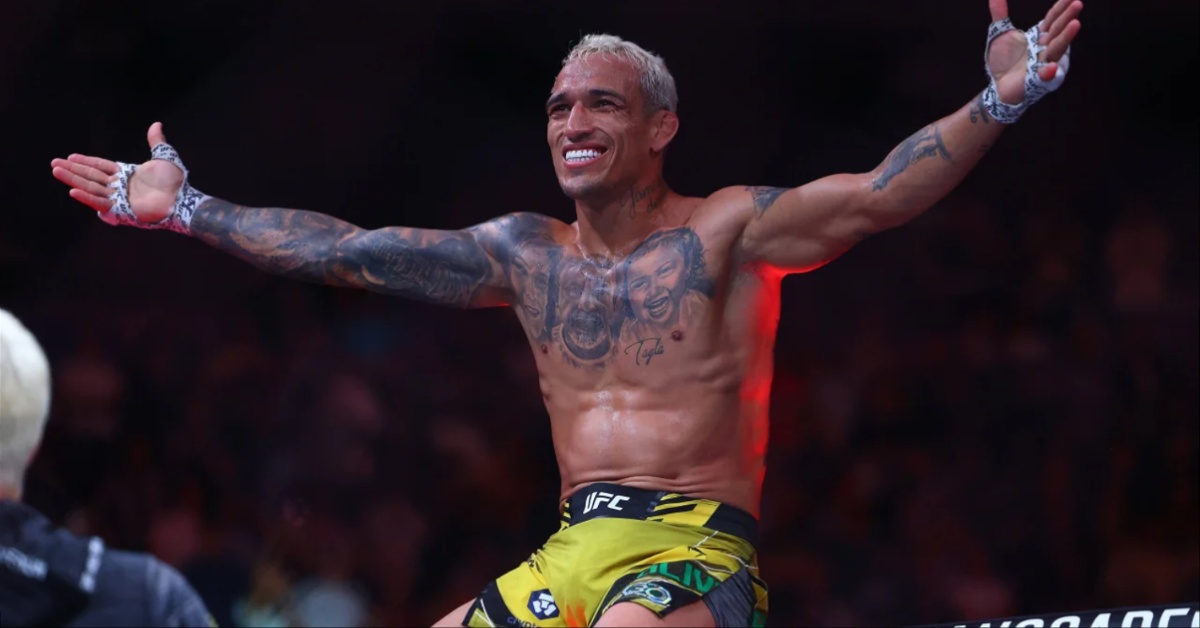 Former UFC lightweight champion, Charles Oliveira, will never forget his experience most recently fighting in Canada after a run of bad luck in the Great White North.
Charles Oliveira made a triumphant return to the Octagon earlier this month, after dropping his title to reigning champion Islam Makhachev eight months before. 'Du Bronx' would take on the surging Beniel Dariush in the co-main event of UFC 289, finishing 'Benny' in the first round to the sound of a roaring Canadian crowd.
In fact, Oliveira was massively well received all of fight week and seemed to be the main attraction all week, further proving how popular the Brazilian has become since rolling through the lightweight division.
However, Oliveira had hesitations on fighting in Canda as his previous visits to the country did not prove fruitful for his career, going 0-4 against Kim Miller, Cub Swanson, Max Holloway and Anthony Pettis.
I remember when I took over Oliveira [as a manager] he told me jokingly, but at the same time being very serious, 'Let's only make a deal, I don't fight in Canada,'" Oliveira's head coach and manager Diego Lima explained while featuring on Trocação Franca podcast. "We laughed and said, 'Ok, you'll never fight in Canada.'"(H/T MMAFighting)
Charles Oliveira enjoys unforgettable experience
While Oliveira may have had hesitations, he explained that the reception from fans incredible, even bringing him to tears.
To have a standing ovation by [almost] 20,000 people in Vancouver, Canada, felt like I was fighting in my backyard," Oliveira told Trocação Franca. "I'll never forget that in my life. I cried walking out, I cried after the fight, so that will never leave my head.
"The event was over, it was late at night, and you go back to the hotel and there's thousands of people screaming your name. I'll never forget that. It felt like they would flip my car over with so many people over it. If you weren't there to feel it, you won't understand. I've only seen that in movies."
With the win, Oliveira has put himself in prime position to rematch Makhachev for the lightweight title.
What did you make of Charles Oliveira's performance?