Daniel Cormier tells Charles Oliveira to 'get nasty' if he wants a fight with Conor McGregor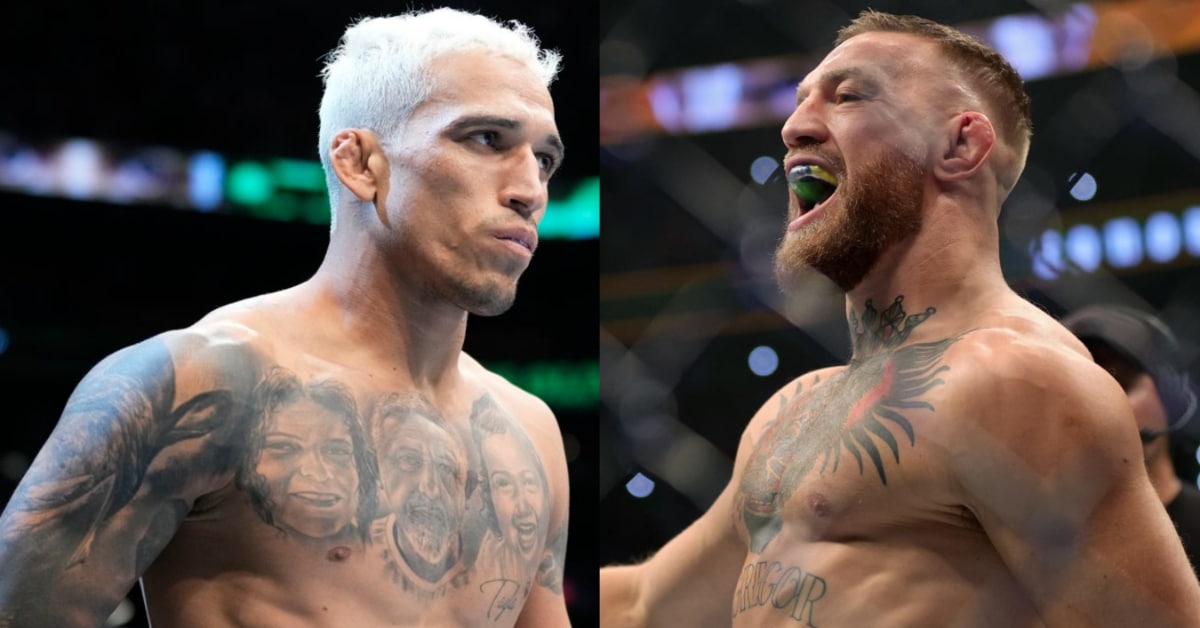 Daniel Cormier wants to see Charles Oliveira embrace the darkside if he wants to goad Conor McGregor into a scrap inside the Octagon.
'Do Bronx' has been lobbying for a lightweight showdown with McGregor, but the Irish superstar has largely ignored Oliveira's callouts thus far. With UFC president Dana White revealing that McGregor would be returning for a fight against 'Iron' Michael Chandler following a stint on season 31 of The Ultimate Fighter, Oliveira is ready to move on from a potential meeting with the Irishman.
"I've asked for this fight plenty of times and he never says anything," Oliveira said. "I'll be ready to fight him the day he wants, but I won't call him out anymore. McGregor chickened out a long time ago. Like Rafael [dos Anjos] said, he handpicks his fights. I think he looks at the guy and thinks 'I can beat this one,' and then he signs the contract. He's right not to fight me because he knows what will happen."
Daniel Cormier Wants to See Charles Oliveira Make Things Personal
Chiming in on the possibility of a showdown between the former lightweight champions, UFC Hall of Famer Daniel Cormier believes Charles Oliveira needs to "get nasty" if he hopes to get the attention of McGregor.
"I really believe that for Charles Oliveira now, not holding that belt – that belt was the one thing that made him valuable to Conor," Cormier said in a video on YouTube. "Conor thought, 'Well, this is a guy that strikes. This is a guy that can be hurt. This is a guy that holds the championship, so I want to fight that dude.' But when you talk about star power and risk management, you ain't looking to fight 'Do Bronx' if it ain't for something so grand like a championship.
"If he really does want an opportunity, I think Oliveira needs to talk more about McGregor and be more insulting about McGregor and talk about all the issues that McGregor has. From the issue with the bus, from the issue to the fight with the man in the pub, to the issue that he's going through now. I think he has to get as personal as personal can be. … So 'Do Bronx': Get personal, get nasty if you want to cash that check" (h/t BJ Penn)
Charles Oliveira saw his 11-fight win streak snapped after suffering a second-round submission loss to reigning 155-pound champion Islam Makhachev at UFC 280. With McGregor now booked elsewhere, 'Do Bronx' will reportedly return against No. 4 ranked contender Beniel Dariush this spring. The promotion is yet to make any official announcement regarding the matchup.