Chael Sonnen shares bizarre theory involving three UFC legends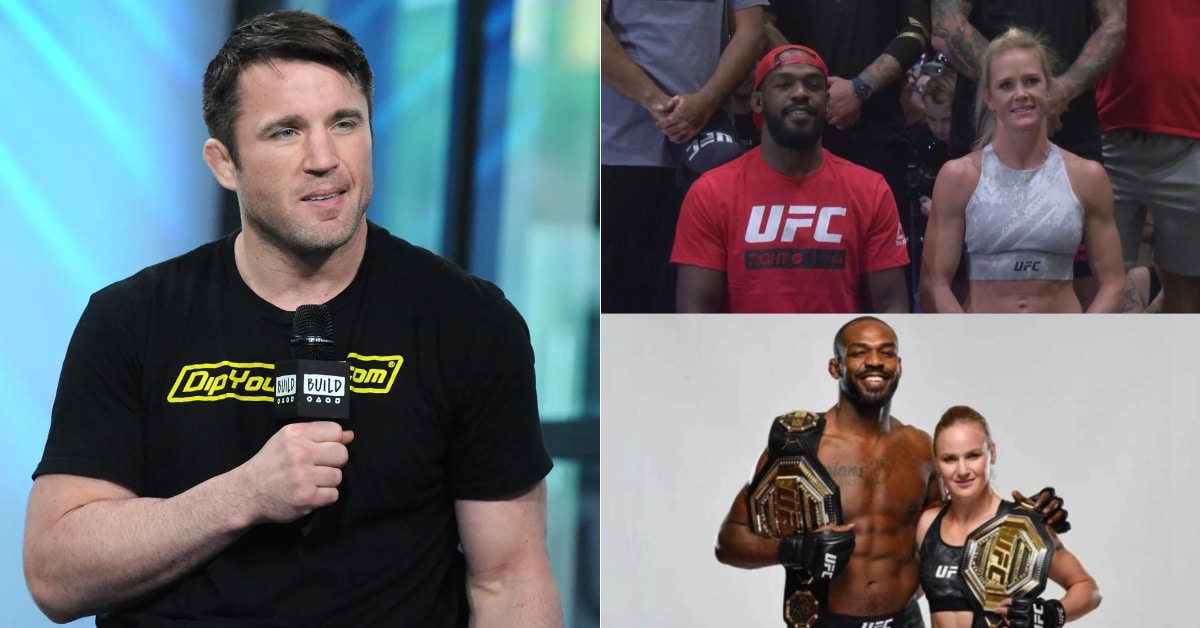 Chael Sonnen believes Jon Jones, Valentina Shevchenko and Holly Holm are involved in a love triangle.
Sonnen is known for his crazy allegations. The recent one involving the three fighters tops the list.
During an interview with Barstool Sports, Sonnen spoke about the wild claims.
"They have a great story they could tell. That's their story to tell, but they have a great story to tell. By the time you work Holly Holm in there, you bring in this personal side, and you have two fighters that are very close in weight class. I don't know if Shevchenko and Holm had fought, and Jones made his choice, it's one of these situations. You guys see where this gets interesting?" [h/t BJPenn.com]
Jones and Holm were long-time teammates at Jackson Wink MMA Academy. "Bones" and Shevchenko will both fight Saturday at UFC 285. They also fought on the same card in February 2020 at UFC 247.
It's hard to tell whether Sonnen was joking or not. He did have a feud with Jones in the past. The two legends fought in April 2013 at UFC 159. Jones secured a first-round TKO over Sonnen to retain the light heavyweight title.