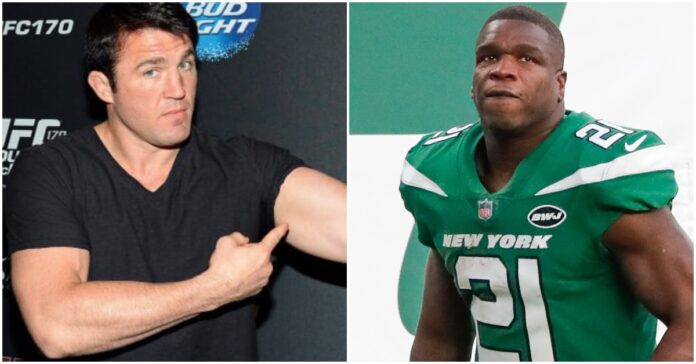 Retired MMA fighter turned Podcaster Chael Sonnen recently was offered a lucrative contract to step inside a boxing ring for an exhibition match against retired NFL player Frank Gore.
Sonnen went on The MMA Hour to talk to Ariel Helwani where he brought up being offered this lucrative fight.
"No, I am not coming back, but I have been working on it. Actually, I got offered a fight Ariel, and I had to say, I don't fight anymore, so I had to say no. But that is the first time in my life, I have been offered a fight and I had to say no. It was gonna be for a boxer, I apologize, a boxing match with an NFL guy, whose last name is gore." (Transcribed by Essentially Sports)
This was the first time Sonnen had turned down a fight and its not a surprise as he's been out of the cage and ring for about 2.5 years at this point and has stated he has no desire to get back to competition. While he has stated that he does get that fire to get back in there, he rarely trains anymore and doesn't feel the need to entertain the possibility of a return to combat.
You can catch the full interview with Sonnen below!
Would you like see Chael Sonnen in the boxing ring?