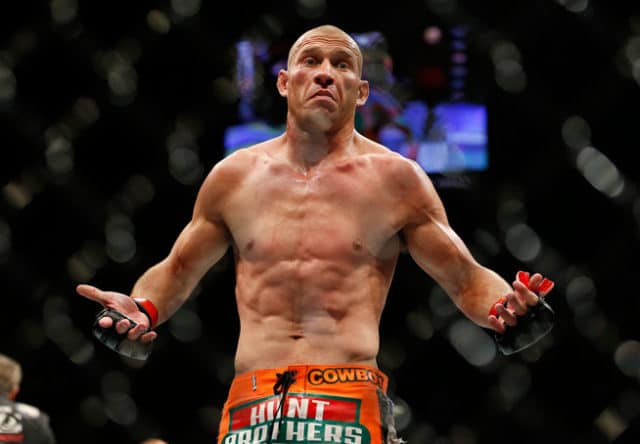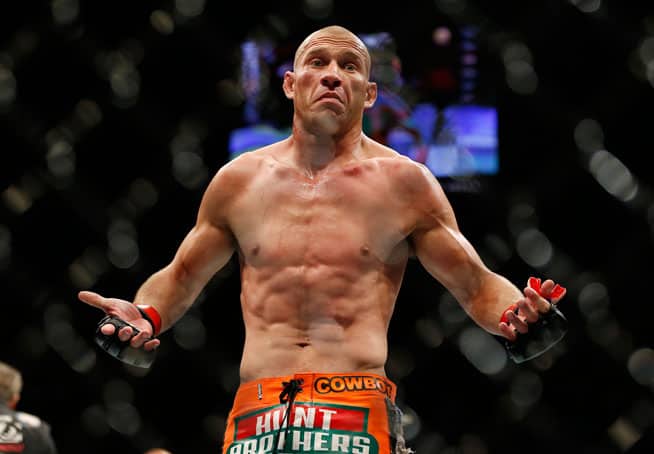 Number two ranked Ultimate Fighting Championship (UFC) lightweight Donald Cerrone (28-6, 1 NC) will finally get his shot at UFC gold when he meets current 155-pound kingpin Rafael dos Anjos (24-7) at UFC on FOX 17 on Dec. 19, 2015 in Orlando. The fight will mark Cerrone's first title bout since 2010 when he was submitted by then World Extreme Cagefighting (WEC) lightweight champion Benson Henderson.
"Cowboy" has had to wait for his golden opportunity despite having a record of 15-3 under the UFC banner. Losses to Nate Diaz, Anthony Pettis, and dos Anjos halted Cerrone's momentum in the past. Now that he is riding an eight-fight winning streak, "Cowboy" has emerged as the most deserving challenger.
Even before the bout had a date or location, Cerrone threw some jabs at the champion. In response to a fan's question on Twitter, "Cowboy" threw steroid allegations dos Anjos' way. Needless to say, the champion wasn't thrilled.
Speaking with Ariel Helwani on The MMA Hour, Cerrone didn't seem to take the matter seriously. In fact, the challenger said he was just having some fun:
"I'm not concerned (about dos Anjos on PEDs) at all. I was just getting a rise out of him, that's all. I don't know, maybe he's working hard and doing what he has to do."
Of course every action has a reasoning behind it. Cerrone and dos Anjos actually met up during the UFC's International Fight Week in July. "Cowboy" says the get-together went well, but it was a different story when the two separated:
"I was cordial with him and everything was fine, but then he made a comment saying he was gonna beat my ass worse than he's beat anyone's ass ever. So then I'm like, 'oh okay, now once I walk away you wanna start poking fun at me? Let's go.' So then I called him Frankenstein and told him that he does steroids." If you enjoyed this story, please share it on social media!