UFC 196 took a big hit last night when it was revealed that former heavyweight champion Cain Velasquez got injured. Read his reaction to the situation here…
For fans of the Fabricio Werdum vs. Cain Velasquez rematch at UFC 196, last night was not a pleasant one. The ex-champion 'CV' was injured yet again, this time it's his back that prevents him from competing in his sixth UFC title fight. It's also the second time he's had to pull out of a fight against 'Vai Cavalo,' having dropped out of the UFC 180 main event in late 2014, similarly on two weeks notice.
This is nothing new to Velasuqez unfortunately, as he's fought only six times in as many years, having undergone major surgery for a shoulder injury after his UFC 166 win over Junior dos Santos. The heavyweight division is once again flailing, and along with Ronda Rousey's media coverage in the last two days, it's starting to feel like 2014 all over again.
Clearly disappointed, Velasquez spoke to his fans on Facebook to give a statement to Fabricio Werdum. Check it out: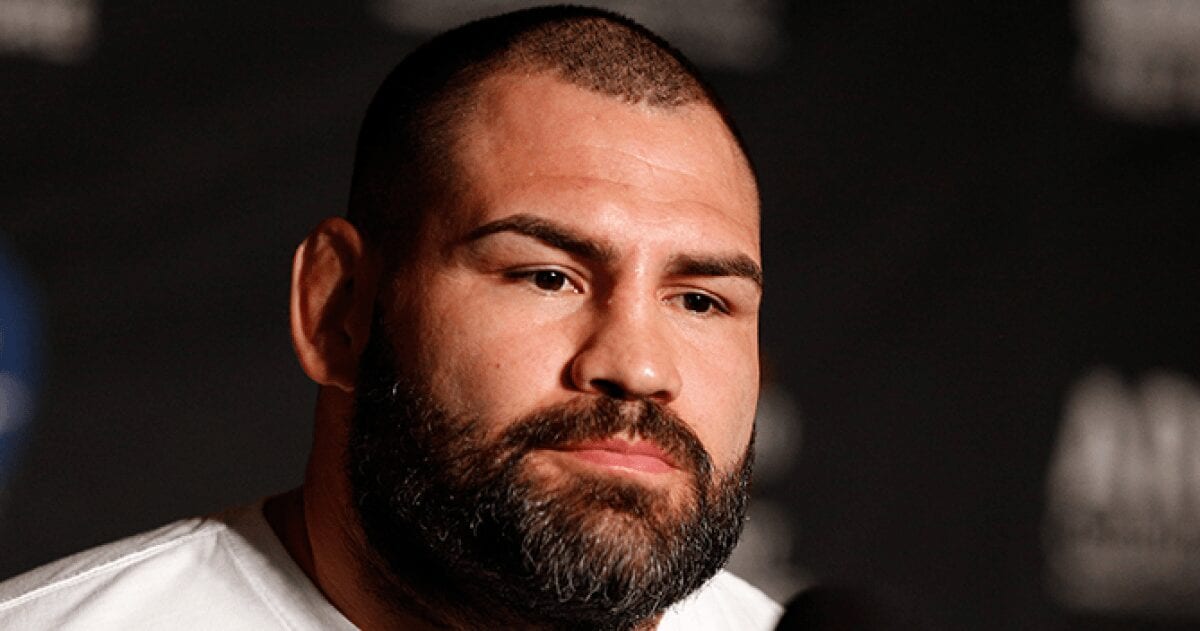 "Training camp has been difficult for the last few weeks, but sometimes no matter how much the heart and mind want to fight through an injury, healing has its own timeline. We thought we'd get through it, but we had to face the truth that it wasn't going to be OK in time to fight," Velasquez writes. "All of us fighters have all fought injured at one time or another, but I can't ignore this injury, as my doctor has indicated that not addressing the problems with my sciatic nerve could have longer-term consequences.
"Fabricio, I hope that you accept my sincere apology. I understand how you may think this is an excuse. From one professional to another, I can tell you I was committed and looking forward to competing with you again. I greatly respect you as a fighter and man, and we will meet soon."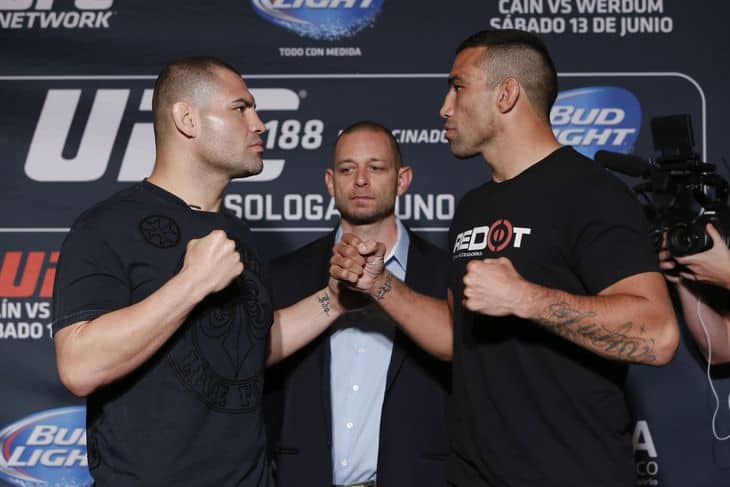 So the rematch of the title fight that left so many unanswered questions at UFC 188 will have to wait a little longer. After coming in to their first fight highly unprepared for the altitude in Mexico, Velasquez clearly wants to be at his best for the second fight, but will he walk straight back to a title shot from this latest injury?
Stay tuned.