The UFC heavyweight championship remained in the grasp of Stipe Miocic at UFC 203. Facing the highly decorated striker Alistair Overeem in the main event on September 10, the hometown favorite scored a first round knockout. It was a highly entertaining bout, and further proved that Stipe is the man to beat at 265 right now. Following stoppage wins over Mark Hunt, Andrei Arlovski and Fabricio Werdum, the Cleveland native's demolition of 'The Reem' brings his streak to four.
Another heavyweight who made a big statement at UFC 203 was Fabricio Werdum. The ex-champion took on Travis Browne in the co-main event rematch. 'Vai Cavalo' took home the unanimous decision, but not before front kicking Browne's coach Edmond Tarverdyan in a post-fight scuffle. The Brazilian defeated Cain Velasquez by submission to claim the title at UFC 188 before taking nearly a year out. Werdum returned and lost the belt to Miocic by KO in Brazil, and so we come full circle.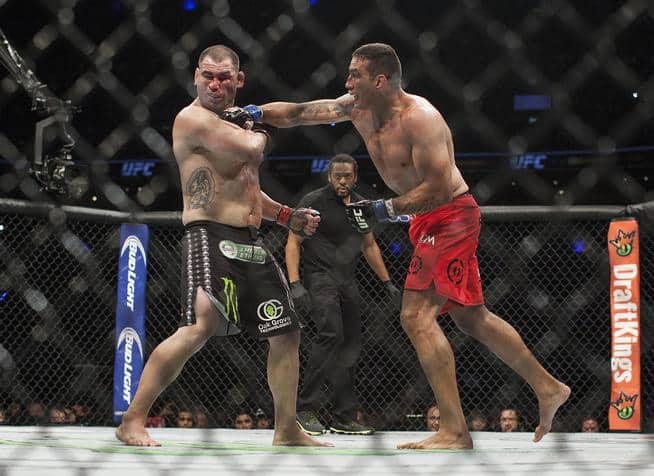 Cain Velasquez
Having scored a dominant win over Browne at UFC 200, former two-time heavyweight champion Cain Velasquez has reportedly been offered a title fight. Talking to 'UFC Tonight' host teammate Daniel Cormier, Velasquez said he won't hold out for Stipe Miocic until 2017. Reports indicate the champion wants to take a break, so 'CV' wants to settle an old score in the meantime.
"(Stipe) is a guy that moves well, he's hard to put away. He looked good against Overeem. I watched a little bit (of Werdum's) fight, some of the antics. If Stipe doesn't take a break, I want him next. I'm hearing that he doesn't want to fight again until 2017. If that's the case, I want Werdum in December. This one is personal. I could just sit around and wait, but Werdum wants a fight in December, let's make it happen. With (Jon Jones') test coming back positive and coming and getting (a title fight with Micoic) would be BS."""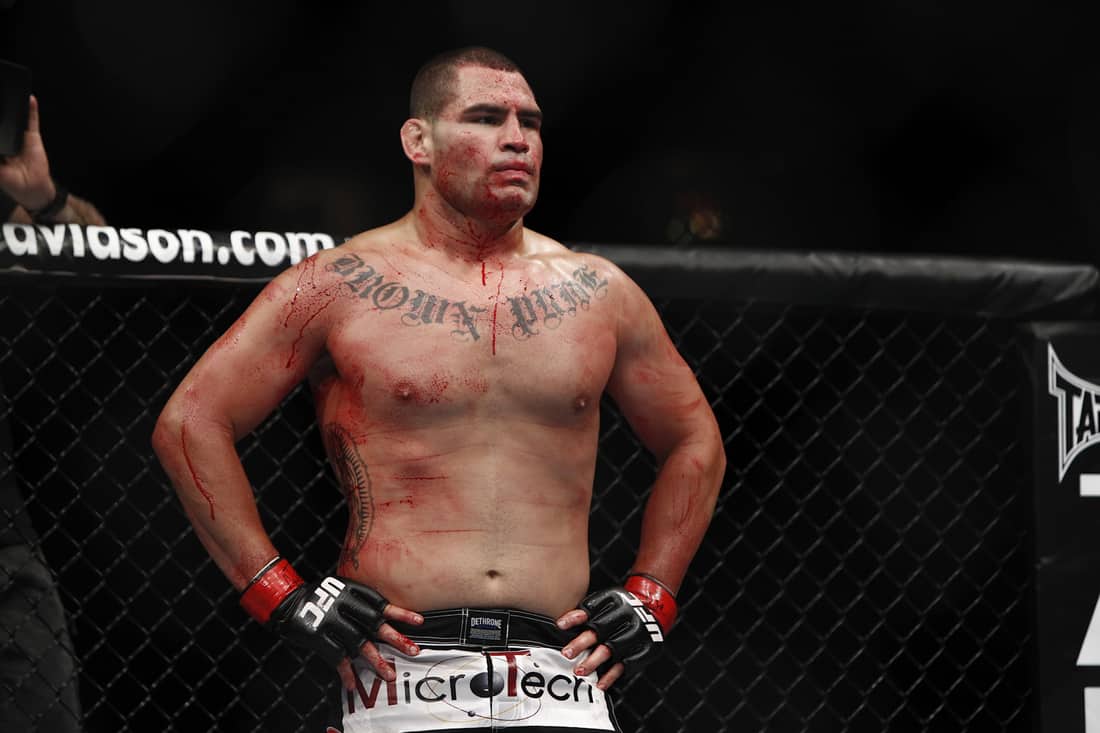 Cain Wants Revenge
After such a nasty beat down against Werdum that resulted in Velasquez tapping out, it's no surprise he wants revenge. As you'll see later on in the interview with 'DC,' the ex-heavyweight boss says the UFC have indeed offered him a title shot. It's almost refreshing to see another fighter wanting to stay active rather than take themselves out of the equation for a shot at the belt.