Buakaw scores Victory over Saenchai in battle of Muay Thai legends at BKFC Thailand 5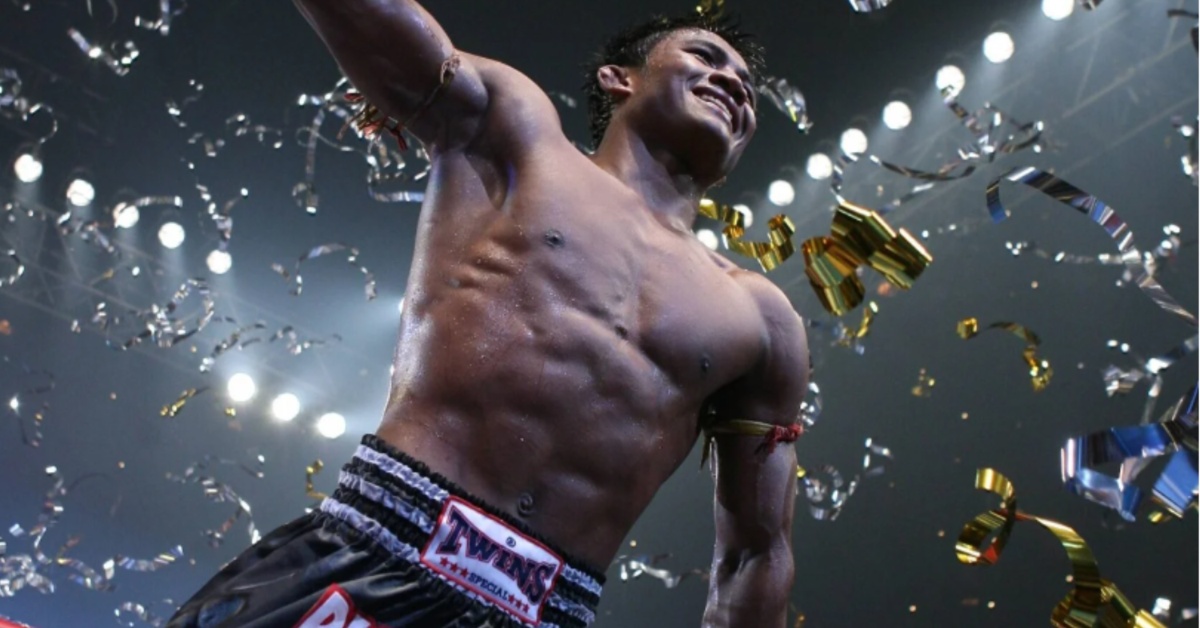 On Saturday, Muay Thai legends Buakaw Banchamek and Saenchai stepped inside the ring under the Bare Knuckle Fighting Championship banner for one of the biggest fights in the history of the art of eight limbs.
Headlining BKFC Thailand 5 inside the Pattaya Exhibition and Convention Hall in The Land of Smiles, the two Thai icons with more than 500 fights between them finally faced off in a special rules bare-knuckle Muay Thai bout which didn't allow sweeps and reduced clinch time. Buakaw, also known as 'The White Lotus', is a two time K-1 world champion and multiple-time Lumpinee Stadium champion. Earlier this year, he scored his first victory inside the BKFC ring, finishing Erkan Varol via knockout in the opening round of their BKFC Thailand 3 scrap.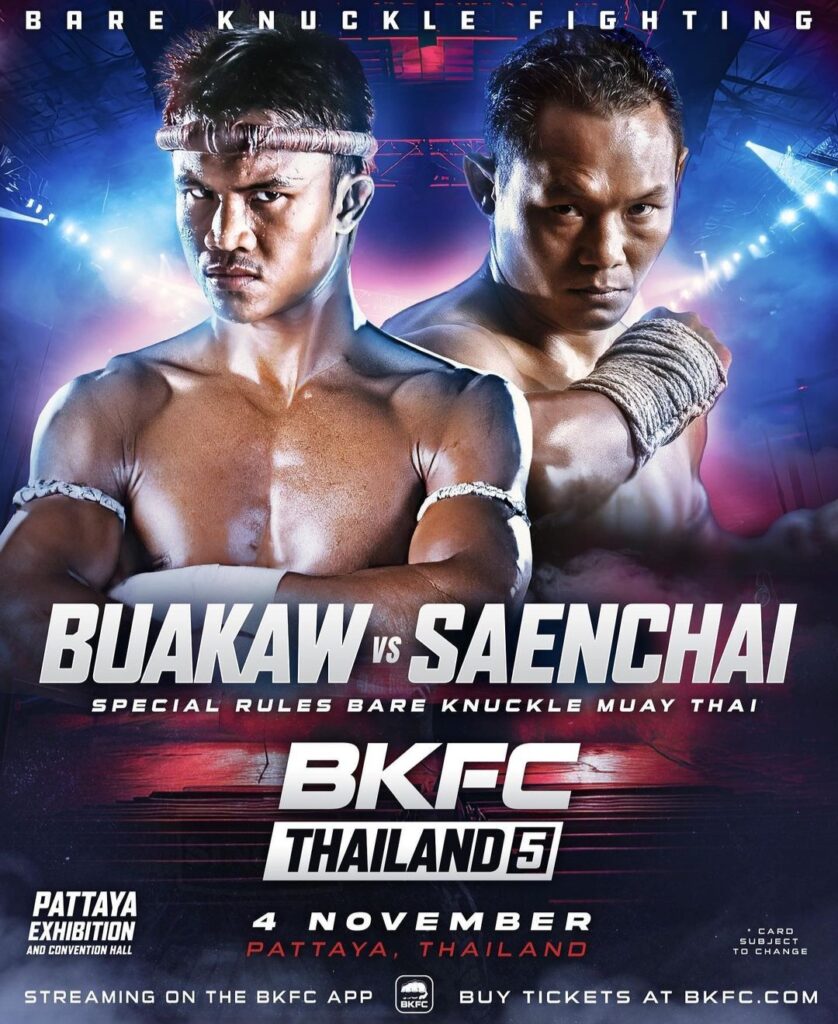 Saenchai, who boasts an incredible 327-49-2 record, made his promotional debut at Saturday's event, having also been a multi-time Lumpinee Stadium champion. Saenchai, who is two years older than his opponent, is also a former WBC Muay Thai champion and has an undefeated record of 5-0 in conventional boxing.
The contest delivered on the hype with both fighters going toe-to-toe for five full rounds that ultimately ended with Buakaw emerging as the winner in a fairly decisive fashion.
Official Result: Buakaw vs. Saenchai, Buakaw winner via unanimous decision (49-46, 50-46 & 48-47).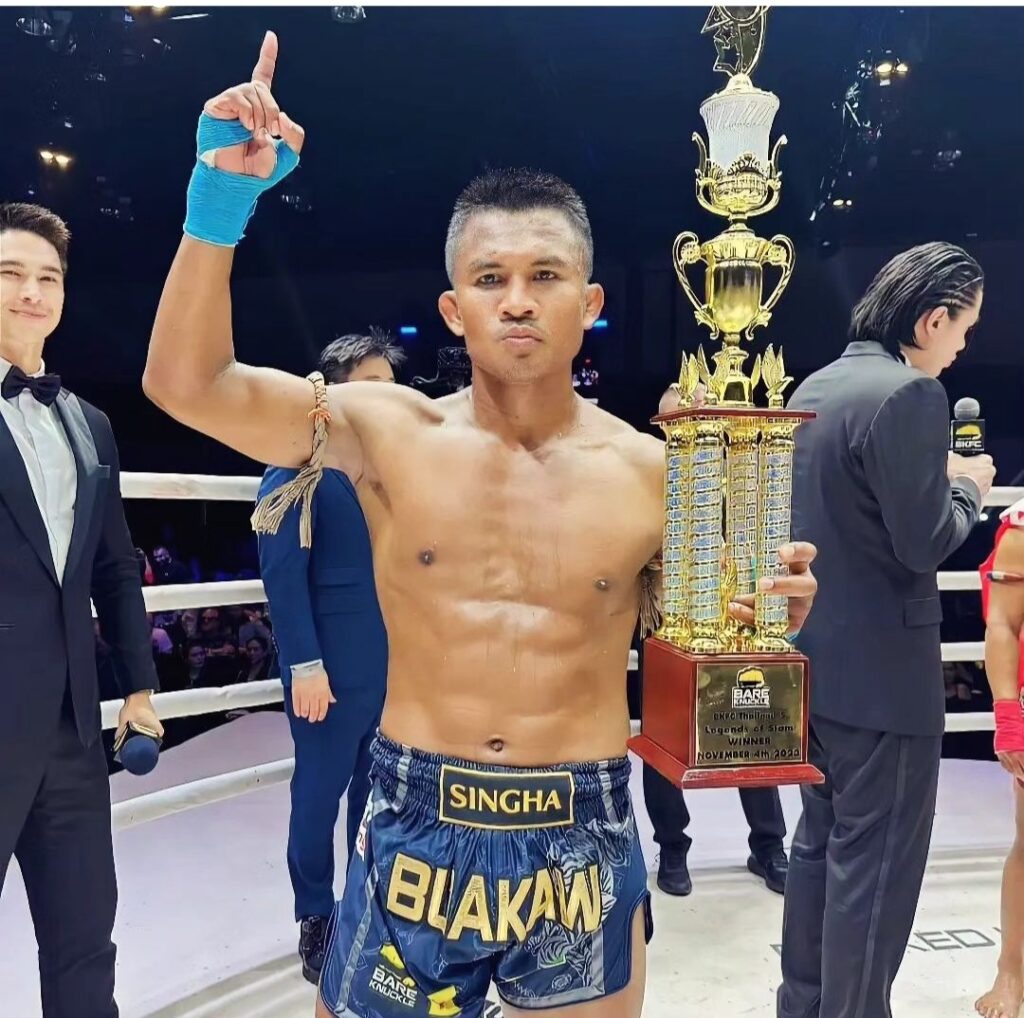 The loss is the first of Saenchai's career since 2014, snapping a 70+ fight win streak.
Check Out Highlights And The Full Fight From Buakaw vs. Saenchai at BKFC Thailand 5
You can watch the full Buakaw vs Saenchai fight from BKFC Asia 5 below.