Bryce Mitchell sheds light on post-fight retirement comments at UFC 282: "I was really hard on myself."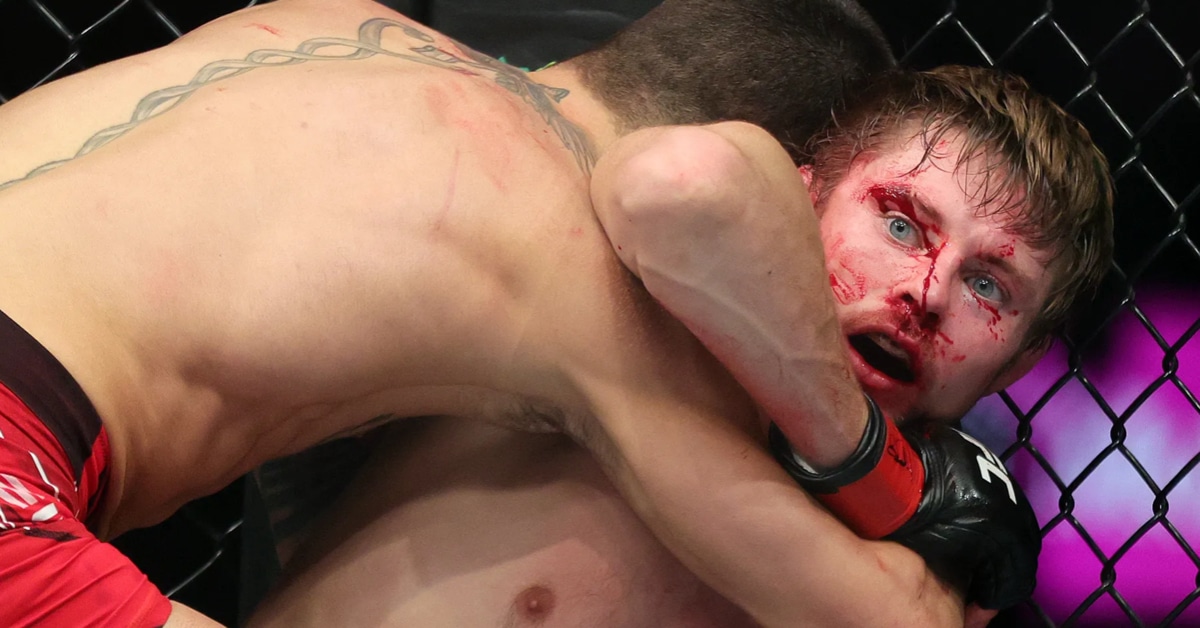 Bryce Mitchell has retracted his recent plans to retire immediately following his UFC 282 loss. 
Mitchell contemplated retirement after his first professional loss to Ilia Topuria in December. After the fight, Mitchell felt "regret" for his performance.
"I just know I could have done better. I'm just in so much pain that I don't think it's worth it to keep going," Mitchell said "I want to stop with MMA and I want to take every little bit of focus that I spend every day on MMA, I want to put it into something else."
The 28-year-old spoke with ESPN's Brett Okomoto about the immediate reaction to his submission loss last month. He says that he wasn't 100%. On social media, he did reveal that he was dealing with the flu heading into the fight.
"When you're in that state, you've got to realize you're not completely normal, you're not thinking rationally…I was really mad. I was being really hard on myself." 
Mitchell also said that if he didn't think he could've done better then he'd retire but that's not the case. He admitted that he was instantly tired when the fight started and believes that wasn't his best performance.
"I'll be honest with you Brett… I swear on my life, if that's the best I can do I would retire because that sh*t was terrible," Mitchell said. "But I know I could do better and after thinking about it and knowing how much better I could've done. Yeah, I've got a different opinion on the fight." 
Bryce Mitchell Is Looking To Bounce Back From Defeat
Mitchell is confident that he can do better than he did last month and wants to prove that whenever he "runs out of money" in 2023.
"I am anxious to prove that I can do better. I'm not gonna lie to you. I'd do better right now. If we fought today, I'd do better than I did…whenever we fought." 
Going into UFC 282, Mitchell was 15-0 during his MMA career. He has 9 submission wins under his belt. In 2019, the Brazilian jiu-jitsu black belt secured the second twister submission in UFC history.