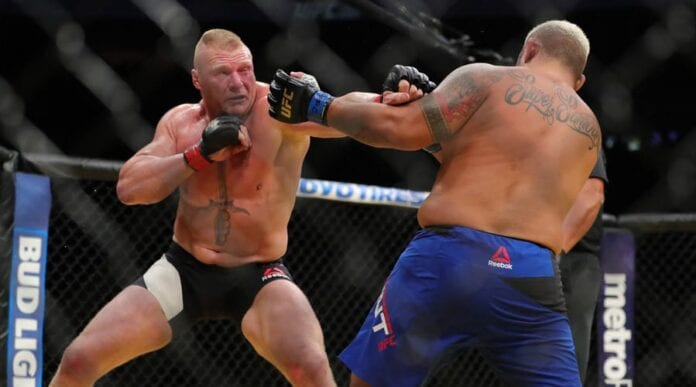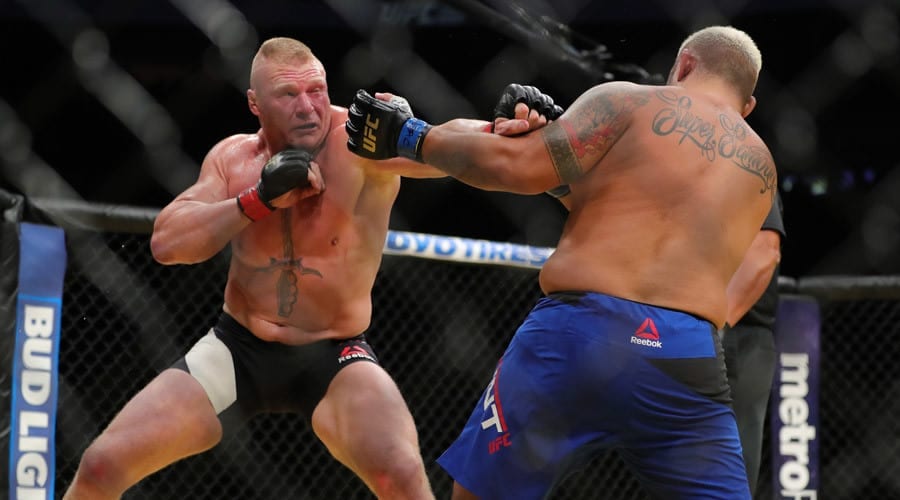 After nearly five years away from the sport, former UFC heavyweight champion Brock Lesnar made his triumphant return to fighting in the co-main event of UFC 200 (July 9, 2016) in Las Vegas, scoring a dominant decision victory over legendary slugger Mark Hunt. Lesnar looked better than ever in his return, although it may have been too good to be true, as "The Beast" was notified by USADA (United States Anti-Doping Agency) of a potential anti-doping violation shortly after the fight.
Little details regarding the situation have been released since, although it has been made clear that Lesnar tested positive on two different occasions for what is thought to be an anti-estrogen agent. Today (August 23, 2016), however, Lesnar was given a temporary suspension by the Nevada State Athletic Commission (NSAC) which serves as the first step in his adjudication process according to MMAFighting.com. The former champion will likely take part in a formal hearing in front of the commission at a later date.
"The Beast", although recently leaving the door open for a potential Octagon return, is potentially facing a two-year suspension from both USADA and the NSAC, as well as possible fines from the commission. Lesnar, who owns a 6-3 professional mixed martial arts record, would likely end his fighting career if he receives a two-year suspension given the fact that he is currently 39 years of age.
Stay tuned to LowKickMMA as more news regarding the situation unfolds.