Just like he was when the subject arose earlier this week, Brock Lesnar was quick to respond to UFC light heavyweight champion Jon Jones' latest callout.
Jones made MMA history by becoming the first fighter to stop decorated former champion Daniel Cormier with an impressive third-round head kick and follow-up strikes (watch full video highlights here), and he built on that splash comeback win by calling out Lesnar in the moments directly after his return.
After the public callout, Lesnar was once again contacted by The Associated Press, and he issued a warning for 'Bones':
"Be careful what you wish for, young man," Lesnar replied.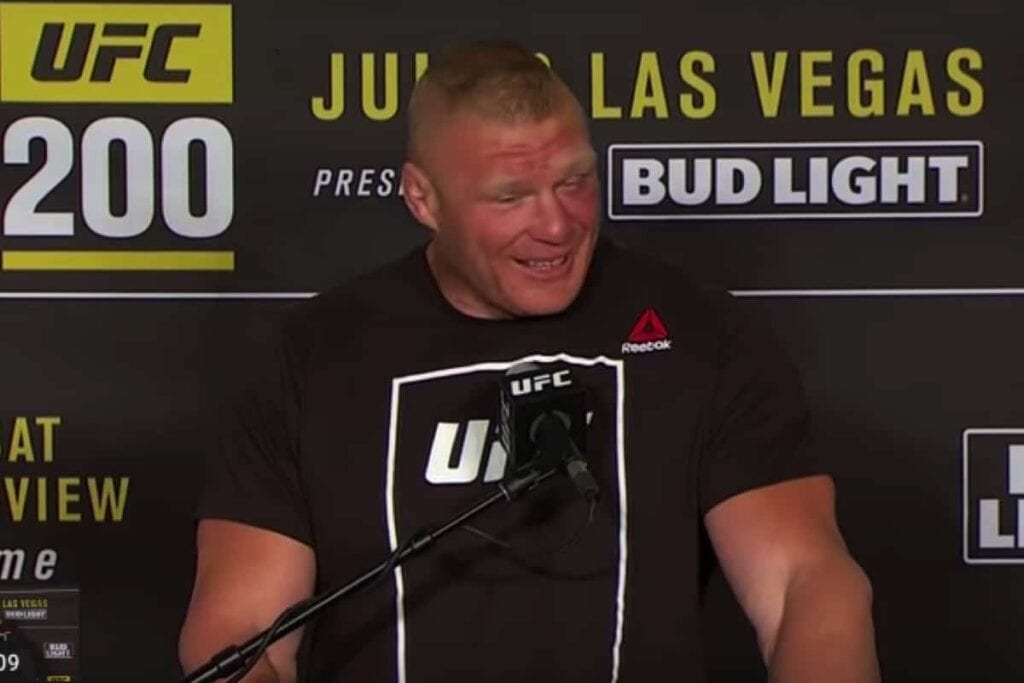 It's a short yet succinct reply from the hulking former heavyweight champion Lesnar, who currently plies his trade as the WWE Universal Champion in his original home of pro-wrestling.
Of course, the rumors of a Jones vs. Lesnar super fight, which began to swirl when it was rumored Lesnar had re-entered the USADA testing pool, got massively ramped up when Jones answered question about the bout on a Facebook live chat during fight week. 'Bones' responded that he would 'love' to fight Lesnar, and Lesnar in turn replied that he would fight Jones 'anytime, anywhere,' but he had to worry about 'DC' first.
The all-time great Jones got past that challenge with a brutal show of the skill and power that made him arguably the greatest UFC champion in history, so a fight with a huge heavyweight like Lesnar could be on the docket for a not-so-far-off UFC pay-per-view (PPV) card.
Of course, there's a certain 6'5″ Swede who might have something to say about that…