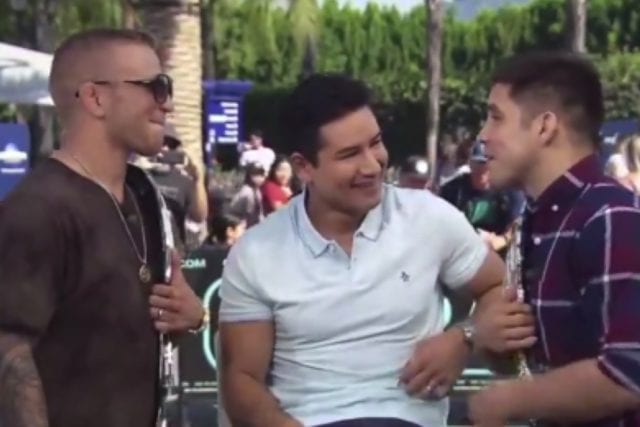 The UFC flyweight division is supposed to be on the outs. But apparently, that won't be before the Henry Cejudo vs. TJ Dillashaw superfight happens.
According to a report from ESPN's Brett Okamoto, Cejudo vs. Dillashaw is official for the UFC flyweight title. The bout will headline January 26's UFC 233 from Anaheim, California.
Cejudo has been campaigning to fight Dillashaw ever since he won the title via split decision over longtime former champion Demetrious Johnson. Dillashaw, on the other hand, has been attempting to move down to flyweight to win a second belt for quite some time. He was rumored to face 'Mighty Mouse' when he was champion but the fight never materialized.
"The Viper" instead defended his UFC 135-pound gold against longtime rival and former teammate Cody Garbrandt at UFC 227. That's also where "The Messenger" dethroned "Mighty Mouse." He called out for a shot at Dillashaw's 135-pound title immediately afterward. But it appears that it will be Dillashaw who will be able to become a two-division champ.
Johnson was traded to ONE Championship for former welterweight champ Ben Askren. The move seemingly put the UFC flyweight division on thin ice. That could very well be the case, but for the time being, the weight class has one last title fight on deck.